Actor Harry Groener, '76, on a bigger stage in 'Dear John'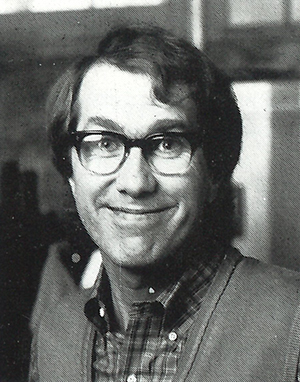 Never let it be said that Harry Groener's education stopped with his 1976 graduation from the UW's Professional Actors Training Program. The versatile dancer and actor, seen here in his current role of Ralph on the hit NBC-TV comedy "Dear John," has gone on to learn to play the saxophone, perform magic tricks and twirls a lariat; all required in the performance of a variety of roles.
Groener's portrayal of Ralph—an introverted, inept character who suffered the indignity of having his wife leave him during their wedding reception—is only the most visible in a series of roles. He played Will Parker in the 1980 Broadway revival of "Oklahoma" (for which he learned lariat twirling) and received Tony Award nominations for his work in that musical and in "Cats." He and his wife, actress Dawn Didawick, maintain homes in Los Angeles and New York.