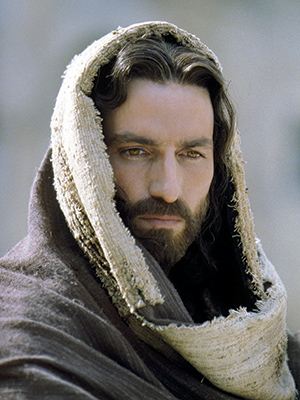 One of the reasons Jim Caviezel came to the University of Washington as a student in 1990 was to play basketball. While the lanky 6-foot-2 lad from Conway didn't make much headway on the court, he did get lots of attention when, after he hurt his foot, he entertained his teammates by doing impersonations. One of his coaches suggested he give acting a try.
What an assist that turned out to be. Caviezel began a solid if not spectacular movie career, appearing in such movies as My Own Private Idaho and The Thin Red Line.
But this spring, he hit the big time playing Jesus Christ in Mel Gibson's controversial movie The Passion of the Christ.
Caviezel, who left the UW for Los Angeles before graduating, was told at least once in his early Seattle acting days that he just didn't have what it took to be an actor. But today, his name is a household word.
Playing Jesus in the box-office smash-which portrays the last 12 hours of Jesus' life-was an incredible undertaking. Caviezel suffered from hypothermia from spending so much time on the cross perched on the edge of a canyon, in winter, wearing nothing but a loincloth. He separated a shoulder. He got migraines from the crown of thorns wedged on too tight.
And he got hit by lightning one day on the set.
"I had to get to a place that was deeper than my head, I had to get into my heart," Caviezel says. "And the only way I could get there was through prayer. It was painful."
How does an actor prepare to play Jesus?
"I walked on my pool twice a day," Caviezel says. "It's hard to do."