Akio Takamori (1950-2017)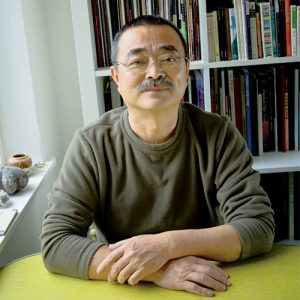 Stop by the Whole Foods in South Lake Union and you're in for a treat—Akio Takamori's whimsical ceramic sculpture "Young Woman, Girl and Mother and Child" standing out front.
Takamori, who taught in the School of Art, Art History and Design for 21 years, was a master of making people smile with his beautiful and sometimes cartoonish works. It was quite a change from his apprenticeship in Japan, where he had to make 250 cups a day as a production potter.
He left his native Japan to come to the U.S., where he attended art school in Kansas City and New York. He joined the UW faculty in 1993 and helped make the ceramics program one of the nation's best. Takamori died Jan. 11. He was 66.