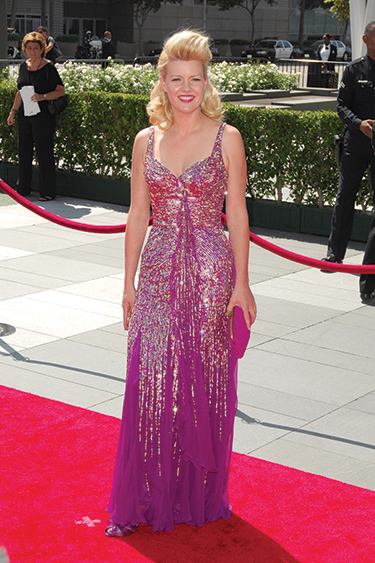 Two reasons why the Emmy Award-winning TV series Mad Men is so highly acclaimed are its visual style and historical authenticity. Assistant costume designer Allison Leach has had a big hand in both.
Although Leach came to the University of Washington with designs of becoming a dancer, actress or lawyer, today the California native is playing a leading role as a costume designer and stylist in theater, opera, dance, film, TV, commercials and video games as well as bridal and red-carpet styling.
On Mad Men, the trendsetting show about a 1960s-era New York City advertising firm, Leach not only assists costume designer Janie Bryant in realizing designs, but works as a liaison with actors, producers, the art department, rental houses and costume vendors.
And people are taking notice of her work. The costumes on Mad Men regularly receive award nominations for costume design, and Leach received the Ovation Award for best costume design for her work on the Los Angeles Women's Shakespeare Company production of The Merchant of Venice.
Leach credits her UW education for putting her work in the limelight. "In the drama department, I did everything from produce plays to doing hair and makeup and stage management," she says.
"I learned how to read a script. I was really prepared."
While she hopes to work on a historical period piece or science fiction project, Leach couldn't be happier. "Right now," she says, "I am living the dream."