Angelo Pellegrini, '27, '42, was a beloved teacher, author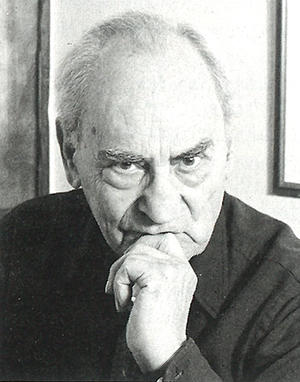 Angelo Pellegrini, '27, '42, of Seattle, came to America from his native Tuscany as a 10-year­old and became a college professor, author and widely recognized food and wine expert. He was a spellbinding lecturer and one of the most popular teachers on campus during his 43-year UW career. He became an emeritus professor in 1973.
His several books include The Unprejudiced Palate, Wine and the Good Life, The Food-Lover's Garden, and Lean Years, Happy Years. His last book, Vintage Pellegrini: The Collected Wisdom of an American Buongustaio, was published only months before his death.
The American Dream: An Immigrant's Quest, published in 1987, describes what Pellegrini has called the darkest hour of his life when, on April 23, 1948, he was called before the Washington State Legislature's Canwell Committee and quizzed about his early-1930s membership in the Communist Party. (Pellegrini briefly turned to the Communist Party seeking answers for widespread Depression-era suffering and out of dismay with the Sacco and Vanzetti case in which two immigrants with radical views were executed for murder in 1927.) Decades later Pellegrini was named "an Outstanding Citizen of Washington State" by the state House of Representatives.