Ann Rule, '53, is the queen of true crime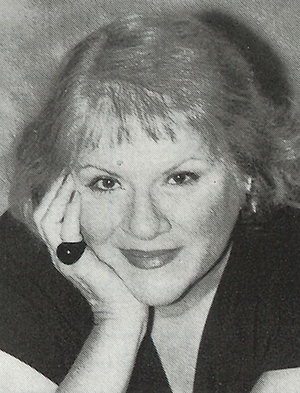 Ann Rule, '53, has two telephone lines: one for friends and the other for everybody else—including a California man who phoned recently to tell her he was thinking about becoming a mass murderer.
Rule, who majored in creative writing and minored in criminology and psychology, is a best-selling author whose books have probed some of the most complex and disturbing murder cases in recent history. These include The Stranger Beside Me, about serial killer Ted Bundy, and Small Sacrifices, about Oregon mother Diane Downs who was convicted of shooting her three children, one fatally.
Rule's latest book, If You Really Loved Me: A True Story of Desire and Murder, chronicles the case of David Arnold Brown, a six-times-married Californian who persuaded his 14-year-old daughter to shoot his wife. The girl, now 20, took full responsibility for the murder in 1985 and is still imprisoned. Due to a new trial, Brown is now incarcerated and Rule is working for the daughter's release.
It was Ted Bundy who forced Rule to learn how to keep emotional distance from the killers she interviews. She and Bundy had met at a crisis center when he was a handsome young law student. They were friends until Bundy was arrested and Rule wrote The Stranger Beside Me. After his execution, she listened to a tape of his horrifying, eve-of-the-electric-chair confession in order to update her book. The experience was "like having his ghost standing in back of my shoulder," she recently told a newspaper reporter.
A former policewoman, Rule began writing true-detective crime in 1968, after a divorce left her with four children to support. Today she lives in a waterfront home south of Seattle and has a $3.2 million, two-book contract with Simon and Schuster. She is nationally recognized as an expert on serial murderers and teaches seminars to law enforcement professionals.