Bainbridge author Kathleen Alcalá cooks up guide to food activism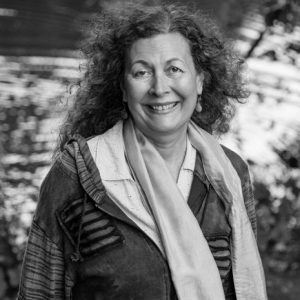 Kathleen Alcalá, '85, came to Washington when her husband, Wayne C. Roth, became the general manager of KUOW in 1985. She enrolled in UW's creative writing master's program and went on to publish three novels, as well as two collections of short stories and essays.
Over the years, Alcalá noticed a peculiar trend among her friends on Bainbridge Island: "Three couples quit their jobs to become farmers," she recalls. That meant it was time to write about food. For her new book, "The Deepest Roots" (UW Press), she interviewed dozens of Bainbridge residents—from chefs and farmers to internment camp survivors—and cooked up a guide to food activism.
"If we want to be healthy," Alcalá says, "we have to advocate for healthy food and a healthy local environment." Her blog, The Clueless Eater, caters to people who want to lead greener lives but don't know where to start. If that sounds like you, go to kathleenalcala.com.