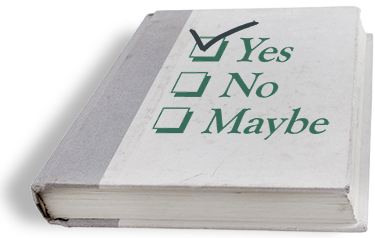 Sept. 11: Associate Editor Eric McHenry and I sit down to look at the lists we have come up with separately. No surprise that there many of the same authors on both lists—David Guterson, Beverly Cleary, Charles Johnson. In total, we have about 115 books so far. We talk about the criteria we want to use in making the selection. We both agree that strictly academic titles do not belong on the list. This is for general interest readers, not experts in a narrow specialty. I decide to write something that will make it clear what we are looking for. Here is what I came up with:
Guidelines
Books that have won major awards such as the National Book Award, Pulitzer Prize, etc.
Books that are New York Times best sellers.
Books by UW authors who are famous, influential and/or fascinating.
Books that have a strong connection to the UW community (local history, sports, arts).
Books or authors that the panel feels are of remarkable quality but may have been overlooked.
Definitions
Books: Must be published by a reputable publisher. No self-published books are included. Books must be intended for at least one segment of the general public. Books for the academic market only are not included. Textbooks are not included.
Authors: Editors of anthologies with a variety of contributors are not included. Collected works by one author can be considered.
Faculty: Must be current/retired/deceased UW faculty with an academic appointment. Faculty who have left the UW for other institutions  are not included unless they are alumni. Visiting scholars, instructors for UW Extension or affiliate/clinical faculty are not included.
Alumni: Must hold a UW degree. Those who attended but did not complete a degree are not included.
Since getting images of book covers is going to take a lot of time, we begin the process early by asking publishers for images from some titles that we feel are going to be on the final list.
Sept. 12: My first disappointment is that Nancy Pearl, author of Book Lust, will be out of town on the day of the meeting. Eric gets in contact with Seattle Times Book Editor Mary Ann Gwinn. I invite several UW experts and also cast the net into the Seattle book community.
I also start sending e-mails to communications colleagues on all three UW campuses to get possible faculty titles from them. Lots of good ideas come back quickly. I also get some e-mails teasing me about authors who may be left off the list. No list is perfect, so I expect to get some angry phone calls in December.
Sept. 14: The panel is coming together nicely. We have strong representation from the College of Arts and Sciences. I'm pleased that the retired executive editor of UW Press—Naomi Pascal—will participate. The Times's Mary Ann Gwinn says yes, as does the editor of Seattle Best Places, Shannon O'Leary, who is on the Columns Advisory Committee and is a veteran of compiling "best of" lists. Naomi Ishisaka, editor of Colors Northwest, also says yes and will bring her expertise on local communities of color and her background as the child of a UW professor (her dad is a legend in the School of Social Work) to the group.
Here is the final group:
Sue Brockmann, interim co-executive director, UW Alumni Assoc.
Linda Di Biase, collection development librarian, UW Libraries
Richard Dunn, professor & former chair, UW Dept. of English
Tom Griffin, editor, Columns magazine
Mary Ann Gwinn, book editor, Seattle Times
Naomi Ishisaka, editor, Colors NW magazine
Ellen Kaisse, professor & divisional dean, UW College of Arts & Sciences
Eric McHenry, associate editor, Columns magazine
Shannon O'Leary, editor, NW Home + Gardens magazine, Seattle Best Places
Naomi Pascal, editor-at-large, UW Press
Michael Podlin, assistant dean for development, UW College of Arts & Sciences
Carla Rickerson, head, special collections, UW Libraries
Jay Weaver, buyer, University Book Store
Antoinette Wills, assoc. director of development, UW College of Arts & Sciences
Sept. 18: We have a meeting of the Columns Advisory Committee, a panel of alumni, faculty and administrators who offer their expertise to guide the magazine. I share the tentative list with that group. Some of the past and current committee members even have works on the list. We get lots of interesting comments and more titles that we have missed. I'm having trouble with the final headline for this cover story. "100 Great Books"? "100 Best Books"? "100 Top Books"? The committee members think that "top" is the best adjective—it is less loaded than "best" or "great." But the headline has to have some punch. "100 Noteworthy Books" is just not going to get readers to open the magazine.
Sept. 25, Morning: Today the panel meets to review the list. We are up to 141 books. I think we are going to have to be determined—if not ruthless—if we want to get down to a manageable number. Eric and I have about 25 books we checked out of the library that are rather obscure or out of print. We have a buyer from the University Book Store on the panel and I am depending on him to help us distinguish books aimed at the academic market from those with general interest appeal.
Sept. 25, Evening: We did it. At the meeting, we select 100 books. The expertise in this group is extraordinary. I especially appreciate Naomi Pascal's insights. (She has worked at UW Press for 49 years.) I expect some drawn out battles over some book titles, but frankly there is a great deal of consensus.
We end up with 148 books to consider (at the last minute and even during the meeting a few extra titles popped up). The list is divided between alumni and faculty books. I start by asking the group to give each book a "yes," "no" or "maybe" rating. I also ask them to be ruthless in giving out negative ratings. During the discussion, if the author had several titles under consideration, I ask the group to help us narrow it down to one book.
I am worried when I start reading titles off the alumni list. The first six choices all get "yes" ratings from the group. But then they start to be more discriminating and a few "no" and "maybe" ratings pop up. We have a few laughs right away, such as when one panelist wants to strike Gregory Boyington from the list and immediately changes her mind when she finds out he is "Pappy" Boyington, winner of the Medal of Honor. He was the World War II war hero who the UW Student Senate failed to individually honor during a rancorous debate last year. (By the way, the senate later voted to honor all UW alumni who won the Medal of Honor, not just Boyington, but that fact has still not sunk in among some angry groups). Boyington's book, Baa Baa, Black Sheep, is an excellent memoir, by the way, and years ago his son told me there was no ghost writer—every word is Boyington's. It stays on the list.
On the alumni list, the most controversy is over Kitty Kelley. Some of the members on the panel cringe at the thought of her unauthorized biographies among the UW 100. But Shannon O'Leary, who edits Seattle Best Places and Northwest Home + Garden, has some strong counter arguments. Kelley's work is always on the New York Times best-seller list and she is probably the most famous living UW graduate who is an author. Shannon's points carry the day.
There was also a lot of confusion over The David Kopay Story. Who was the author and why was he on the list? I explained that he was UW football player who was a team captain for the Huskies at the 1964 Rose Bowl and later played in the NFL. He was also the first professional athlete in America to come out as a gay man. He wrote the book in 1977, I add, when it was risky to reveal your sexual orientation. Librarian Carla Rickerson said she had read the book and found it to be well-written. That swung the group from "no" to "maybe."
On the faculty list we often run into the question about general interest versus academic interest. Jay Weaver, a buyer from the University Book Store, and Mary Ann Gwinn from the Seattle Times help us distinguish between the two. Some books on the faculty list are really textbooks, so those are eliminated. Other books that may have started out as an academic thesis became classics of biology, history or sociology and stay on the list, such Quintard Taylor's Forging of a Black Community: Seattle's Central District or Norman Clark's Mill Town.
At the end of this vetting, we take a break and Eric and I count up the results. We have 35 "no," 24 "maybe" and 89 "yes" ratings. For the final step, Eric and I write out the author and titles from the "maybe" list on large, flip-chart sheets. I give each panelist a strip of 10 colored dots. "You can vote however you want with your dots. You can put 10 dots on one title, or place one dot on 10 titles, or do any combination in between," I explain.
It is a quick way to come to a conclusion on the 24 titles. The group mingles in front of the sheets for about five minutes and we are done. It turns out that any title with at least six dots moves into the "yes" category. I am sorry to see some titles go, but in less than two hours we have the 100 chosen.