Braden Bishop: Going to bat for Mom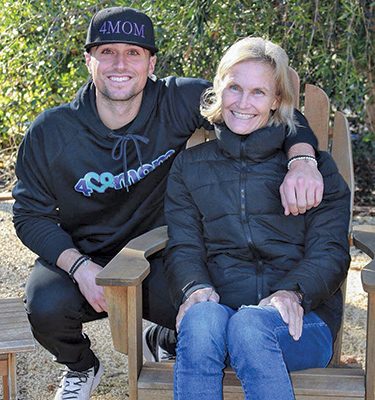 A few weeks into this year's Seattle Mariners' spring training in Arizona, former Husky outfielder Braden Bishop threw a charity event that drew more than 350 guests. They helped him raise $50,000 through donations and selling baseball souvenirs such as a Ken Griffey Jr. jersey and an Ichiro bat.
The event was in support of his 4MOM charity project, which he started after his mother, Suzy, developed early onset Alzheimer's several years ago. Since then, Bishop, 26, has raised a considerable amount of money for Alzheimer's research. Last year, he made a donation for every hit he got at spring training, as did many of his teammates. Manager Scott Servais also had the team wear 4MOM shirts before a game last spring.
"(Servais) gave me the platform to tell my story and then he backed it,'' Bishop says with much appreciation. "And then all the players did as well. That was cool."
His work earned him the Mariners' Dan Wilson Minor League Community Service Award.
"It was huge to be honored with an award with Wilson's name on it," says Bishop.