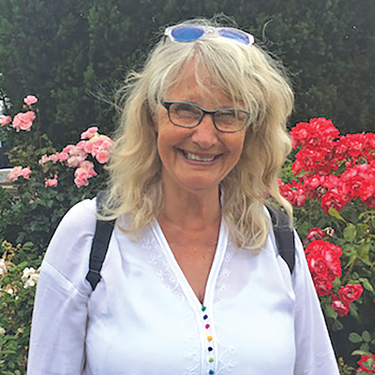 Six feet tall with blonde hair and a broad smile, Carol Lace Jenkins lit up every room she stepped into. A beloved wife, mother and fierce advocate for the protection of children, Jenkins died on Jan. 28, just 19 days after being diagnosed with pancreatic cancer. She was 77.
Born in Piqua, Ohio, Jenkins attended Cornell College in Mount Vernon, Iowa, and worked in Cincinnati, where she met her first husband, John Mason, at a political fundraiser. The couple married in 1971, then moved to Seattle. Once there, Jenkins enrolled at the University of Washington, graduating in 1976 with a master's degree in early childhood development.
Jenkins spent her career promoting the protection of children. For 25 years, she worked at Seattle Children's, heading the hospital's Children's Protection Program. There, Jenkins helped develop the Washington Medical-Legal Partnership, an organization to help underserved communities understand their legal rights regarding safe housing, adequate schooling and medical needs, and connecting them with lawyers, doctors and social workers to ensure they have the tools to be successful parents and guardians.
"Carol saw the best in people and brought out the best in people," says Christine Baker, a coordinator in the Protection and Advocacy Outreach program at Children's. She worked with Jenkins for more than a decade.
Before her tenure at Seattle Children's, Jenkins served as the executive director of the Washington Association of Child Abuse Councils, where her work led to the passage of a law prohibiting corporal punishment in Washington schools. Jenkins also headed efforts to raise awareness about shaken-baby syndrome, leading the annual Pinwheels for Prevention campaign that takes place each April.