Charles Johnson wins 1990 National Book Award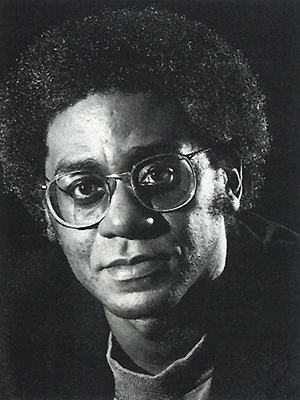 Charles Johnson, UW professor of English, received the 1990 National Book Award for Middle Passage, his book about a freed slave—turned thief and vagabond—who stows away aboard a ship that 1s bound for Africa to pick up a cargo of slaves.
Johnson is the first black male writer to win a National Book Award since Ralph Ellison was honored for his book Invisible Man in 1953.
Other finalists for the 1990 award included Joyce Carol Oates (a winner in 1970) for her novel Because It Is Bitter, and Because It Is My Heart; Jessica Hagedorn, for her first novel Dogeaters; Elena Castedo for her first novel Paradise, and Felipe Alfau for his novel Chromos.
Middle Passage, Johnson's third published novel, is the product of six years of writing and nearly two decades of research, including detailed study of the slave trade and extensive reading of the literature of the sea from Homer to Herman Melville and Joseph Conrad.
Johnson, currently on sabbatical leave, joined the English department in 1976. He has served as director of the creative writing program and, last fall, was named the first Pollock Professor of English at the UW.