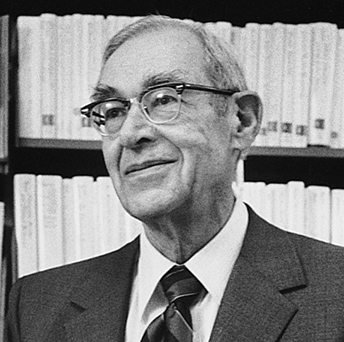 Dael Wolfle, '27, a longtime UW professor who dedicated his career to making science appeal to the masses, died Dec. 26 in Seattle. He was 96.
Wolfle, who received the Alumnus Summa Laude Dignatus Award in 1979 as the UW's alumnus of the year, was a science adviser to state and federal governments and spent 16 years as executive director of one of the world's leading scientific societies, American Association for the Advancement of Science, often editing its journal, Science.
At the 1962 Seattle World's Fair, Wolfle was the driving force behind the most popular attraction, the science pavilion. He brought a group of colleagues together to figure out how to make science entertaining for the public. After the fair, the science pavilion became the Pacific Science Center, and Wolfle served on its board of trustees from 1962-80. He continued to serve as an integral associate of the center until his death.
Wolfle was born on March 5, 1906. He grew up in Bremerton and graduated from the UW in 1927. One of his most vivid memories as a UW student was marching to the President's house on the night the Board of Regents fired President Henry Suzzallo. (The President convinced the students not to strike and return to their classes the next morning). His goal was to teach high school but his career took another turn after he earned his Ph.D. in experimental psychology at Ohio State University in 1931.
Wolfle went on to create the department of psychology at the University of Mississippi and later served as the first executive secretary of the American Psychological Association. He returned to the UW in 1970 as a professor in the Evans School of Public Affairs and taught until his 90th birthday. In 1999, Columns named Wolfle as one of the 100 most influential graduates in the 20th century.
"He was a man of the century, and he left his mark on it," said his son, Lee.
Wolfle is survived by three children and six grandchildren. Memorials can be made at the Daniel J. Evans School of Public Affairs, University of Washington, P.O. Box 353055, Seattle, WA 98195-3055.