Director Lynn Shelton to star at SIFF 2019
Shelton's new film, "Sword of Trust," will screen at the opening night gala on May 16.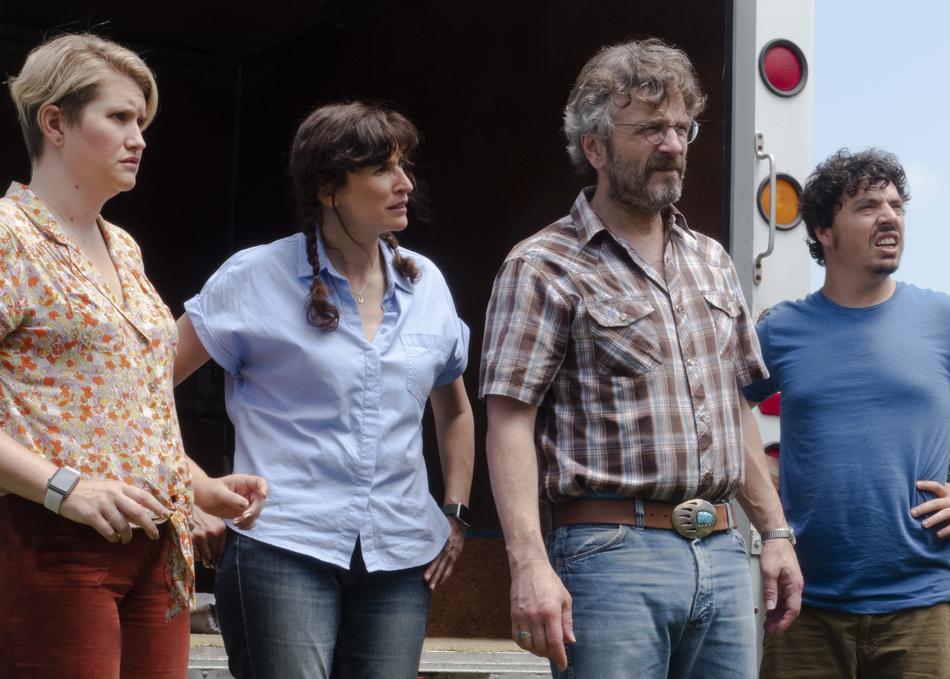 A new movie directed and co-written by UW School of Drama alum and Seattle filmmaker Lynn Shelton, '87, will open this year's Seattle International Film Festival on May 19.
"Sword of Trust," which premiered at Austin's South by Southwest Film Festival in March, is set in Alabama and stars comedians Marc Maron and Michaela Watkins.
The Southern setting is a departure for Shelton, a Seattle native whose movies are mostly set and shot in the Pacific Northwest. The film, which makes generous use of its cast of seasoned improvisers, begins when a woman inherits a Civil War-era sword from her grandfather—a weapon he believed proves that the South won the war. When the woman and her partner realize others also subscribe to the sword-related conspiracy theory, they join a pawnshop owner and his employee to find a buyer in the market for their own version of the truth.
See more on the SIFF website.
---