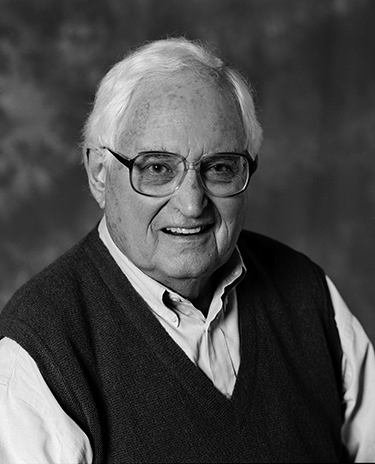 In post-Vietnam America, when political activity on college campuses caused rising tensions, Donald Matthews used his passion for politics to ease conflict and create a lasting legacy. The political science professor died Nov. 3.
Matthews came to the UW in 1976 as chair of the Department of Political Science. He taught American politics and government within the department as well as courses in Scandinavian studies.
Throughout his tenure, Matthews used his talents to help establish new rules and programs for both graduates and undergraduates. His efforts helped return a sense of purpose to the department after the turmoil of the 1960s, says Political Science Professor Emeritus David Olson, who succeeded Matthews as department chair.
"Don became chair of the department at a critical juncture and is by all accounts most responsible for turning the fortunes of the department around and laying the foundation for the outstanding department that exists today," adds current Political Science Chair Stephen Majeski.
In 1979, Matthews founded the UW international faculty exchange program with the University of Bergen in Norway.
Since then, more than 100 exchanges have been made in a variety of fields.  "This has been a very high-profile and highly productive program," says Olson.  "A lot of collaborative research, some highly visible, has been produced."
Matthews was the author of a seminal book about Congress, U.S. Senators and Their World, which focused on legendary senators such as Lyndon Johnson and John Kennedy. First published in 1960, it remains in print and is still used in college courses.
In 2000, Matthews donated more than $800,000 to start the Donald R. Matthews Endowment for Excellence in Political Science. It was one of the largest faculty contributions ever made to the College of Arts and Sciences.
Matthews, who grew up in Cincinnati, served in the Navy near the end of World War II. He later received his doctorate degree from Princeton University. He was 82.