Ed Cunningham, '91, finds success in football and filmmaking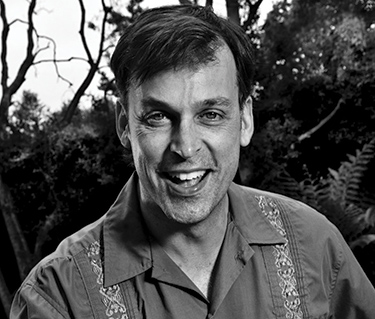 From winning a Rose Bowl to an Oscar for documentary filmmaking, being a team player is the secret to success for Ed Cunningham, '91. The former Academic All-American Husky and NFL football player was part of the legendary 1991 national championship team, and his UW experiences became the playbook for future success.
"Coach (Don) James preached that we always treat everyone with respect, and I think about that every day," says Cunningham.
Documentaries caught Cunningham's attention following a visit to the U-District's Varsity Theatre. "What I saw changed the way I looked at the world," says Cunningham. He put his business degree to use and produced his first film, Our Dream Season, memorializing the team's championship season. Cunningham has since produced four feature-length documentaries including Undefeated, which won the 2011 Oscar for best documentary feature. The film follows an inner-city Tennessee high-school football team and its charismatic coach as it struggles to win games while dealing with issues of race, poverty and other challenges.
Undefeated captures Cunningham's motto—"You have to reach further than you ever thought you could to attain your goals."