Editor's Eye: Alumni and our state, hand in hand for 125 years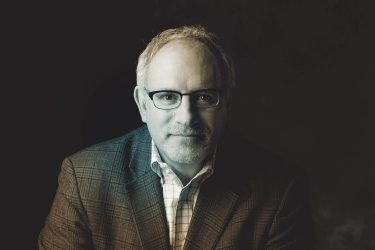 We have been up to our eyeballs celebrating birthdays here at the UW. November saw two major milestones—the 125th anniversary of Washington's statehood for Washington (with a celebration in Olympia run by one of our alums, Gov. Jay Inslee, '73), as well as the 125th birthday for the UW Alumni Association. Coincidence?
The UW (partly through its alumni organization) and the state have been intertwined since they were born when Seattle was a tiny town in the woods. Our graduates have played vital roles in making our state and our university what it is today—a leader in education, business, government, politics, medicine, you name it. As the University grew (it was only 27 when the UWAA started), the alumni association has been supporting the University from the very start, creating the UW's fundraising program, honoring faculty and alumni, and building relationships between alums and their alma mater through a cornucopia of lifelong learning and social opportunities.
Of course, for many of those 125 years, our fight song, "Bow Down to Washington" has been a big part of the story of passion the community has for the University and its sports teams. I first learned it 23 years ago, when I moved to the Evergreen State, and it became part of my repertoire when I sang my daughters to sleep. Husky fans have been belting out "Bow Down" at sporting events, holiday parties and other gatherings, like the group of Huskies I was just with on a cruise down the Mississippi River. (It may have been the first time "Bow Down" was heard echoing throughout downtown Hannibal, Missouri, as we sang on the boat.)
College fight songs like "Bow Down" give us a jolt of pride, and I am not just talking about sports. During our trip down the Mississippi, I shared some pride points with our group of 24 Huskies— everything from how the Hepatitis B vaccine was created here to how the UW was where beloved children's author Beverly Cleary went to school. A waitress (from the South) on our boat pulled me aside and told me that as a kid, she devoured Beverly Cleary's books and had no idea Cleary went to the University of Washington. I couldn't help myself and started telling her how the UW was the first school to have an Office of Minority Affairs and created the ceramic tiles for the space shuttle and has educated the best photographers and actors and even doughnut makers (see our mouthwatering cover story on Top Pot doughnuts). "Wow," she said. Make that 125 years of wow.