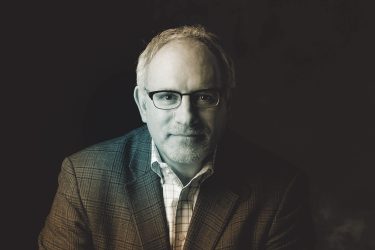 One hundred twenty-five years ago, the stuff of history books and museum displays happened: Washington was admitted to the union as the 42nd state and the Great Seattle Fire of 1889 destroyed most of downtown. But something else happened that you probably won't come across so easily. That was the year the UW Alumni Association was formed.
Before the UW moved from downtown to its current location, before Husky football became what it is today, and long before the University turned into a research powerhouse, a group of alumni decided to band together to promote the UW and higher education. From those humble beginnings in that small town in the woods, a movement started that for more than 12 decades, has drawn passionate alumni who have stayed connected to their alma mater and worked on its behalf to ensure its excellence.
This year's 125th anniversary is all about celebrating you, our graduates, who have devoted so much time and energy to our University. And what a legacy you have created.
Who started the idea of fundraising for the University? You got it. Alumni. Who created the idea of advocating for the university to the Legislature? Yes indeed, alumni. And who was involved in creating the biggest awards the UW bestows? Bingo. Our alumni.
For many years, our alumni have gotten together at football games, returned to campus to enjoy lectures by our favorite professors, provided career assistance to fellow Huskies and enlisted to work for UW Impact, the community of Dawgs that works to keep Olympia informed about the amazing things that happen here and show why the UW continues to deserve state support.
Speaking of great things that happen here, you need look no further than this issue. The topics of our four feature stories couldn't be more different—they range from mountain climbing to preserving a dying language to finding lost comrades in Vietnam to preventing suicide. But they have something in common: the power of resilience, survival, dedication and forward thinking to help others. The alumni, faculty, staff, parents and retirees featured are inspired by a personal quest to do the right thing. Which is exactly what the University has been doing since its birth 153 years ago in a single building in downtown Seattle. And our alumni—along with the UWAA—have been by its side for 125 of those years. And will be forever more.
---