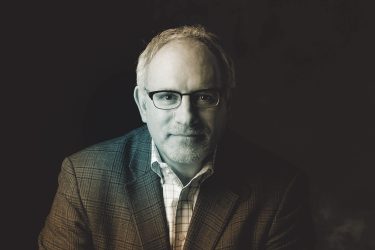 My father was an organic chemist. He loved to cook, but he also treated it like a science experiment. Everything had to be exact. I remember him retyping recipes into the computer, and he always changed the word "directions" to "procedure." If he were making a dish with 40 ingredients, and he lacked 1/8th of a teaspoon of something, he'd declare that he couldn't make the dish. If he couldn't follow the directions precisely as written, it was a no-no.
On the other hand, I like to wing it in the kitchen. That was just one reason how it was obvious to him I didn't inherit his science genes. I remember wanting to be an architect when I was young, until I found out you had to learn math and physics.
It's holiday time, and that always brings back memories. Like how anti-tradition my family was. We were just as likely to mark Thanksgiving with liver and onions as turkey. Things were totally different with my in-laws. One Thanksgiving at about 5 p.m. they discovered that they forgot to take the turkey out of the freezer. My father-in-law, a physicist, said no problem, just put it in the microwave for an hour. Sixty minutes later, a rubbery, white, dripping slice of turkey was placed on my plate. I took a bite, trying to be a good sport and a good son-in-law, but I had to dash to the bathroom, and it was years before I would go near turkey again.
After that dinner, we retired to the living room to play one of our favorite games, Password, where my mother-in-law employed her creativity by using clues like "chocolatish." I will never forget that. Or the word she was trying to get me to say: mocha.
I get goose bumps recalling these memories this time of year. Or pondering the future, as my oldest daughter will be going off to college in the fall. I remember taking her on the train to Portland to visit her grandparents when she was about three years old. When the conductor announced over the PA system that we were arriving in Tacoma, she stood up on her seat, and yelled, "Daddy, is that the aroma of Tacoma?" That busted up everyone within earshot.
We head into a new year with lots of uncertainty around us. Will the economy ever recover? Will the state Legislature fund the UW the way it should? Will the Huskies get back to the Rose Bowl soon? One thing we know: we are all in this together.
---