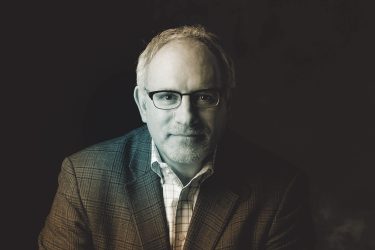 I get bemused looks every time. Whenever I head across campus, be it for a meeting, to hit Special Collections or to grab a bite, I make sure to stop by the flagpole at the end of Memorial Drive. There, at the top of the stairs leading down to Red Square, I meet someone new and thank them for saving my life.
Fifteen years of weather and salty air have dulled the finish of the copper plaque wrapping the flagpole but it will always remain a magnet to me. That plaque lists the names of the nearly 600 students, alumni, staff and faculty who lost their lives in World War II. I often wonder how many of the thousands of people who pass by every day know that they are walking in the presence of so many heroes.
While students sit on the nearby stone benches that are part of the campus' World War II Memorial: "Interrupted Journey," mesmerized by their smartphones and oblivious to the outside world, I stop and search the plaque for a name I haven't come across before. I softly read the name, run my fingers over the etching of the letters, and say thank you—all while trying to imagine what that brave young soul did 70 years ago.
Other campus memorials pay tribute to those who died in other wars. But this one means the most to me because it makes me think of my late dad, who in 1945 was a rail-thin, scared-out- of-his-wits 19-year-old Army private from the south Bronx.
He served in the 326th Glider Infantry Regiment, which was part of the famous 82nd Airborne Division. Seven times, he and his mates were fed a glorious dinner—a last meal, really—to prepare for their mission the next morning: to glide quietly into Germany and capture Hitler at the end of the war. Rifles tucked between their knees inside the claustrophobic 13-seater, the troops tried to quell their butterfly-jumbled stomachs as their defenseless plane was about to be towed into the air by a lumbering C-47 Skytrain. But each time, due to the fast actions of Army ground forces, their mission was aborted before takeoff. So they unpacked, disembarked from their glider and breathed a big sigh of relief.
I faithfully read the obituaries in The Seattle Times every morning, and I am saddened every time I come across the mention of another World War II veteran. I feel the same flutter in the pit of my stomach as I do when I am at the campus memorial.
I bring this up because Memorial Day is not too far off. Although I was fortunate not to have lost my father in the war, so many others were lost. I just want to make sure they know, somehow, how much I appreciate what they went through— and that their sacrifice is something I will feel forever.
---