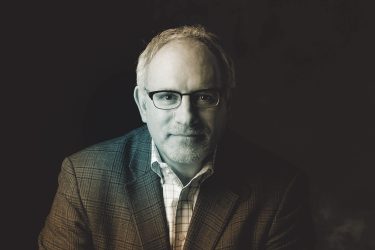 Michael Young's selection as president-designate of the University of Washington (he starts July 1) turned a glum spring into one of celebration. While the cold, damp weather and discouraging state budget negotiations had cast a pall over Montlake, Young's hiring drew kudos from all corners.
Young, under whose watch the University of Utah emerged as a nationally recognized research university, comes to the Emerald City at a historic time as the UW works to reinvent itself in the face of a constantly challenging economic picture. With his impressive background in higher education and government service, he is the right person at the right time.
His arrival also coincides with the end of the academic year, when we celebrate commencement and recognize our best teachers and mentors (see page 28). But this year, we also honor Interim President Phyllis Wise and Interim Provost Mary Lidstrom for the superb job they did after Mark Emmert, '75, left a year ago to head the NCAA.
Wise and Lidstrom aren't the only UW women we salute today. We also honor our Alumna Summa Laude Dignata, Jane Lubchenco, '71, who last year became the first woman director of the National Oceanic and Atmospheric Administration. She is the latest in an impressive list of women alumnae who have established themselves as leaders in the "STEM" fields – science, technology, engineering and mathematics.
There's Rita Colwell, '61, first woman director of the National Science Foundation; Shirley Malcom, '67, who heads the American Association for the Advancement of Science's programs in education and minority outreach; Nobel Prize laureate researcher Linda Buck, '75; Bonnie Dunbar, '71, '75, an engineer who while at the UW helped create the ceramic tiles used on the space shuttle, then worked at an aerospace company that built the shuttle and later became an astronaut who went into space five times; and Suzanne Darcy-Henneman, '81, Boeing's first woman test pilot and the first person to pilot a 747-400 and a 777.
Big challenges await our new president. But one of the big reasons he came here was to be part of a university that boasts a superb faculty, lively student body and alumni like those mentioned above who make a difference.
---