Editor's Eye: Montlake memories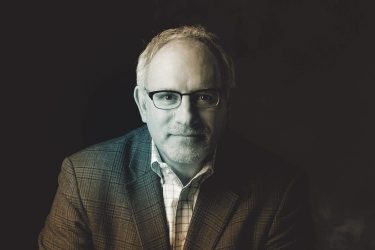 Nineteen acres. killer view of the lake. University Village- and Husky Stadium-adjacent. You and I know it as Parking Lot E-1. I love that hunk of land.
And here's why: I've parked there, tailgated there, started STP from there, played Frisbee there, and excitedly listened to Bob Rondeau's postgame show after a Husky victory as I waited for the lot to clear out.
That parking lot also means a lot to me because I used to bring my daughter there on deserted Sunday afternoons to practice driving when she was a squirt of 15. We'd pull in through the narrow open gate. Then we'd make our way to the University Village end of things to get away from the high-pitched yelps from the soccer field. My daughter and I would exchange seats, and off we'd go, driving up and down the rows, trying to keep in a straight line, stopping at imaginary stop signs, practicing turns. Every now and then another car would come by, and I'd hold my breath as my daughter dealt with another moving vehicle. Then we'd pull over, catch our collective breath, and do it again. And again. Sure, we nearly took out the fence bordering Montlake Boulevard now and again, but we escaped unscathed.
I didn't squander these father-daughter times only on driving the old Honda around. I'd regale her with tales of how there was a garbage dump nearby many years ago, and how we were mere yards from where the greats had played—Tina Frimpong, Danielle Lawrie, Courtney Thompson. She'd turn to me and say, "Who?" When she was a tyke, I brought her to Hec Ed for women's basketball and women's volleyball games, to show her that one day she could do that, too. But she was more interested in dashing around the concourse and asking if they sold Dippin' Dots at the concession stands. (I don't remember.)
So Lot E-1 has meant a lot. And not just to me. While it may be a drag if you are assigned to park there and you have to get across campus in a hurry, it is also where magic happens. And I'm sure I'll be back practicing driving with my younger daughter in a couple of years.
---