Editor's Eye: Petersen's hire sends a rumble through Pac-12 football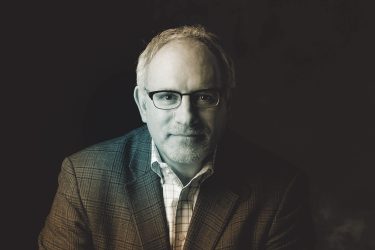 Boy, it feels strange to write this sentence: It's been 4,745 days since the Huskies played in the Rose Bowl game. January 1, 2001, to be exact, was the last time the Huskies went to Pasadena for the big game. I remember walking off the Rose Bowl turf that evening, thinking this was the greatest thing ever. I had no idea it would be years before Husky purple would be back.
I remember when it was routine to think about spending the holidays in Pasadena. It was on our autumn to-do list, like mowing the lawn or buying school supplies for the kids. And even when the Huskies didn't make it to the Rose Bowl, we knew it was just a matter of time before we would be heading to LA, applying sunscreen to our faces, next to the purple W painted on our right cheek—and swelling with pride over being part of something so exciting.
Things haven't been the same since that 34-24 victory over Purdue (and future NFL star Drew Brees). But a lot of Husky fans feel something new is in the air, something we haven't really felt in a long time: hope. And I mean hope with a capital "H." Sure, Steve Sarkisian got us back to going to bowl games, but the arrival of a lanky, 49-year-old father of two from Idaho has us beginning to think big again. Chris Petersen reportedly turned down job offers from just about every football power in the West before saying he would come to Seattle. The shock of losing Sark before our bowl game last year (to take his other "dream job" at USC) was considerable—but as time as passed, it has been soothed by the notion that, well, maybe we traded up in the coaching department.
We've been through the new coach thing before, but this one feels different. Maybe it's because Petersen reminds us a bit of Don James in the way he conducts business, not to mention the cache he brings with him. His record of success at Boise State is nothing short of amazing—and I am not only referring to his 92-12 won-loss tally and two BCS bowl-game victories. His teams have been even better in the classroom, finishing first in the nation for Academic Progress in 2009-10 and second in 2011-12.
This feels like a tectonic shift—like we are on our way to enjoying Husky football the way we used to. And what better place for a tectonic shift to land us than a bowl game in earthquake country.
---