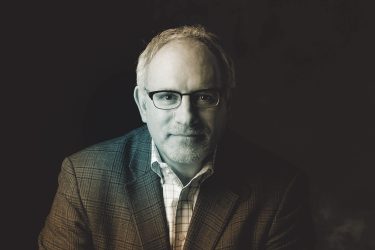 Sheepishly, I have to admit that while I knew of the College of Arts and Sciences' Comparative History of Ideas (CHID) program, I wasn't very familiar with it. For the record, it teaches students how to be critical thinkers.
Naturally, the first question that occurred to me was: What do you do with a CHID degree? The answer is just about anything. CHID graduates work as teachers, interior designers, personal trainers, potters, librarians, musicians, dentists, social workers and museum curators, among other things. "The possibilities for what you can do with a CHID major," I was told, "is limited only by your imagination."
It should come as no surprise, then, that a 2009 CHID graduate makes up half of one of the hottest names in hip-hop music today: the local tandem of Macklemore and Ryan Lewis. Although he gets second billing, Lewis, 25, has helped play a major role in how the duo turned the music business model upside down.
They achieved stunning success without the help of a major record label or an agent, for that matter. Instead, working on their own, they developed a vast and fiercely loyal fan base online that propelled their debut album, The Heist, to No. 1 on the iTunes albums chart within hours of its October 2012 release (78,000 units sold in the first week). It also entered the Billboard 200 chart at No. 2.
This example of ingenuity and innovation caught the attention of everyone in the music business because of the way Lewis and Macklemore avoid middlemen and guide their efforts the way they want. "We both have a strong sense of marketing and promotion," Lewis told Associate Editor Paul Fontana during an interview for our cover story. "Aside from the music, we like to figure out how to make excitement."
Innovation is something the UW is known for, and not just in medicine and the hard sciences. Those advances—kidney dialysis, Hepatitis B vaccine, ceramic tiles for the Space Shuttle, for instance—are stunning. But equally amazing are the new ideas being infused into the arts and humanities by our alumni. And Lewis' achievements, which range far beyond the musical beats and production skills he brings to his current work, are revolutionary.
Now that sounds like a critical thinker in action.
---