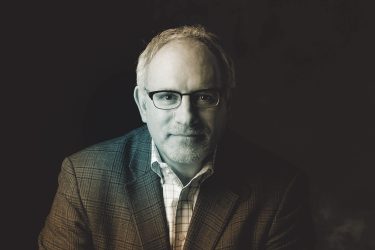 In a world gone mad with terrorist attacks, mass shootings, racial profiling, police assassinations and baffling presidential election rhetoric, thank goodness there's an oasis of sanity in the University District that will renew your faith in humankind. At least it does for me.
I'm referring to the new University District Food Bank. Oh, the food bank isn't new; it has been around for more than three decades. And somehow, it has survived collapsing economies and booming housing costs to cause an explosion in the numbers of people in need.
Sitting on the site of a former used car lot next to the public library, the food bank is now able to serve even more than the thousands of people who have lined up every weekday afternoon along the sloping sidewalk on N.E. 50th Street, waiting their turn no matter the weather to obtain groceries they couldn't live without. What's new is that the food bank has a brand new home that has been desperately need since, oh, about the day it opened in 1985 in the basement of University Christian Church.
To think, in this time of mayhem and confusion and sadness and fright, something is working right. Something is there with humanity. And it should come as no surprise that the UW is not only a neighbor but continues to lend a hand to the people who need it most. There are the volunteers, from students who are members of the UW Circle K International (a subsidiary of Kiwanis International, a service organization), to the faculty and staff who for years have donated money to support the cause. The food bank's board chairman, UW grad Sean Sessions, '01, and other units have played a solid behind-the-scenes role. So if you are like me, and are afraid to turn on the radio or TV, or open a newspaper because it could bring news of the latest tragedy, take a moment to stroll up Roosevelt Way N.E. to the new site.
While the U District has been overhauled with big apartment buildings and office space, nothing has been more important than this new facility. The numbers are simply staggering: more than 1,100 families receive groceries from the U District Food Bank, which distributed 2.3 million pounds of food to more than 54,000 customer visits last year. Think of three-quarters of a Husky Stadium crowd lining up on the sidewalk, in the rain, hungry, because they couldn't afford groceries for their family.
This is our soul. As a university, we talk about what it means to serve the public and make an impact. Well, keeping fellow citizens fed fits into that beautifully.
---