Ajami, Fouad, '69, '73
The Foreigner's Gift: The Americans, the Arabs and the Iraqis in Iraq
This Johns Hopkins professor's analysis of the Iraq War and its aftermath is both a defense of the occupation and an account of the many obstacles it faces. "An important voice in the Iraq debate but far from a typical one."—Washington Post
Ames, William
Unionism or Hearst: The Seattle Post-Intelligencer Strike of 1936 (with Roger Simpson, '59, '73)
Two UW communication professors tell the story of how fewer than 35 newspaper employees (with the help of Teamsters boss Dave Beck) forced William Randolph Hearst's empire to recognize its first Newspaper Guild union.
Ammirati, Joseph
The New Savory Wild Mushroom (with Margaret McKenny & Daniel E. Stuntz)
A Pacific Northwest classic since 1962 and recently updated by Biology Professor Ammirati, this is the definitive guide to finding the fruit of the woods.
Arreguin, Alfredo '67, '69
Patterns of Dreams and Nature (with Lauro Flores)
This 2002 retrospective of one of the UW's most famous painters includes images that "lie between the real and the marvelous, between dream and wakefulness." American Ethnic Studies Professor Flores critiques Arreguin's work in a bilingual text.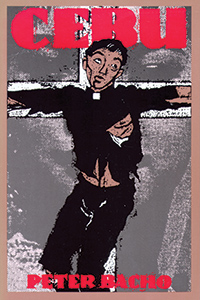 Bacho, Peter, '74, '81
Cebu
Winner of an American Book Award in 1992, Bacho's first novel is a tale of faith in crisis as a young Filipino American priest accompanies his mother's remains back to her homeland. The Seattle Times says Bacho may be "one of the foremost living chroniclers of the Filipino American experience."
Baldasty, Gerald, '72, '78
Vigilante Newspapers: A Tale of Sex, Religion, and Murder in the Northwest
Communication Professor Baldasty explores an early 1900s scandal that included bizarre religious rites, a charismatic cult leader, two murders and a yellow press that covered every salacious detail. "Highly engaging history"—Seattle Times
Barash, David
Madame Bovary's Ovaries (with Nanelle Barash)
This book put Professor David Barash and his daughter, Nanelle, at the forefront of a movement known as "literary Darwinism," which uses evolutionary psychology to explain the behavior of fictional characters from Cordelia to Cinderella.
Beckey, Fred, '49
Cascade Alpine Guide, Vols. 1-3
The legendary local climber literally wrote the book on mountaineering in the Northwest—a three-volume, 1,100-page classic packed with geology, natural history and historical anecdotes as well as climbing routes.
Bentley, Nelson
Collected Shorter Poems
"What you need," Nelson Bentley wrote, "is reckless abandon balanced by a fine sense of phrasing." The beloved UW professor, poet and aphorist practiced what he preached, as these poems attest.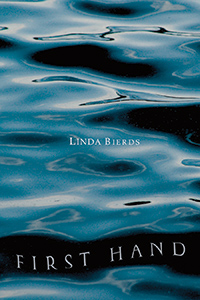 Bierds, Linda, '69, '71
First Hand
UW professor and MacArthur "genius grant" winner Linda Bierds writes lyrical, learned poems steeped in science and history. According to the critic Averill Curdy, "Bierds suggests how far imagination can reach by enabling us to study our own likeness in those of her subjects.
Boyington, Gregory, '34
Baa Baa, Black Sheep
This memoir of the hard-fighting, hard-drinking World War II ace has never been out of print since it was first published in 1958. The 1970s TV series starring Robert Conrad was nothing like the real thing.
Brown, Marie-Annette
When Your Body Gets the Blues (with Jo Robinson)
This popular self-help book introduced women with mild depression to the simple and effective LEVITY program (Light, Exercise and Vitamin Intervention Therapy). Brown is a nursing professor and a primary-care provider at the UW's Women's Health Care Clinic.
Brownlee, Donald, '71
Rare Earth (with Peter Ward)
Brownlee, a UW astronomer, and Ward, a UW paleontologist, contend that while simple life forms like bacteria may be widespread in the universe, advanced life forms are extraordinarily rare. "A powerful argument that the Earth is, in fact, extremely unusual."—The Economist
Caletti, Deb, '85
Honey, Baby, Sweetheart
A master of the young adult novel, Caletti tells the story of a teenage girl named Ruby and her troublesome crush—a wealthy, charismatic boy from up the block who also happens to be a jewelry thief. Honey, Baby, Sweetheart was a finalist for the 2004 National Book Award for young adult literature.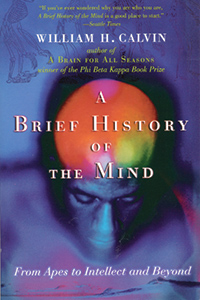 Calvin, William, '66
A Brief History of the Mind: From Apes to Intellect and Beyond
How did human consciousness shift from the "here and now" to conceiving of "what if" and "why me"? "Calvin is a member of that rare breed of scientists who can translate the arcana of their fields into lay language, and he's one of the best."—New York Times
Caple, Jim, '97
The Devil Wears Pinstripes
This former Daily editor, now a writer for ESPN.com, turns his wit on the Bronx Bombers in a hilarious skewering of a team that may have won 26 World Series—but also lost 13. "Righteous haters of the New York Yankees finally have our very own Bible."—Seattle Post-Intelligencer
Clark, Norman H., '50, '64
Mill Town: A Social History of Everett, Washington
At one time, Everett had the largest lumber mill in the world. Clark's classic describes a frontier town trying to forge a community and how those efforts ended with the horrors of the 1916 Everett Massacre
Cleary, Beverly, '39
Ramona Quimby, Age 8
The inimitable Ramona—perhaps the best-loved of all of Cleary's characters—suffers through, and triumphs over, the indignities of third grade in this Newbery Honor Book.
Close, Chuck, '62
The Portraits Speak: Chuck Close in Conversation with 27 of His Subjects
Chuck Close took portraiture to another level in the 1960s with his photorealist renderings of colleagues and friends. In this collection, he interviews 27 subjects, including Philip Glass, Richard Serra, Cindy Sherman, Roy Lichenstein and his own daughter, Georgia.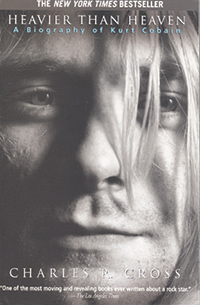 Cross, Charles, '81
Heavier Than Heaven: A Biography of Kurt Cobain
Kurt Cobain remains a cipher, even to many of the people who knew him. In this meticulously researched biography, Cross soberly resists the myth-making impulse while still paying due tribute to the most important musician Seattle has produced since Jimi Hendrix—the subject of another Cross biography.
Cunningham, Imogen, 1907
After Ninety
At the age of 92, the great master began work on her last major photographic project—stunning portraits of other nonagenarians. One of the 20th century's most important photographers, Cunningham was named Alumna of the Year by the UW in 1974.
Doig, Ivan, '69
This House of Sky
Doig began this memoir when he was a frustrated UW grad student. A National Book Award finalist, it tells the story of Doig's upbringing in Montana by an odd couple—his restless father and his tough-as-nails grandmother.
Domke, David
God Willing? Political Fundamentalism in the White House, the "War on Terror" and the Echoing Press
According to this communication professor, President George W. Bush turned to "political fundamentalism" after 9/11 to capitalize on fear felt by many Americans.
Eddings, David, '61
The Belgariad
Eddings' first and most famous fantasy series, The Belgariad was inspired in part by his studies of Chaucer and Mallory as a grad student in the UW English department. In this five-book series, a farmer boy named Garion is torn from his quiet environment and forced into a chase for a stolen object.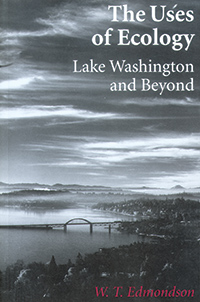 Edmondson, W. Thomas
The Uses of Ecology: Lake Washington and Beyond
A key figure in saving Lake Washington, Zoology Professor Edmondson focused his last major work on the death and rebirth of that lake, plus looked at the threatened ecology of other bodies of water from Lake Tahoe to Puget Sound to the Panama Canal.
Edwards, Audrey, '69
Children of the Dream: The Psychology of Black Success (with Craig Polite)
Essence Magazine Editor Edwards joined forces with psychologist Polite to explore the lives of 41 African American "baby boomers" who have joined the middle class. "One of the first candid, realistic looks at the roots, rewards and limits of black success."—Philadelphia Daily News
Egan, Timothy, '81
The Good Rain
To many readers, this is the definitive book about the Pacific Northwest—its history, climate and vibe. As Columns went to press, Egan's latest work, The Worst Hard Time, was a 2006 National Book Award finalist.
Emerson, Earl W., '68
The Rainy City
Set in Seattle, this mystery introduced readers to a now-legendary detective named Thomas Black. Emerson has recently turned his talents to a series of suspense novels involving fires—a subject he knows a thing or two about; he's a lieutenant with the Seattle Fire Department.
Gallagher, Tess, '67, '71
Amplitude: New and Selected Poems
A generous selection of poems from her first three books, Amplitude includes the stunning anthology piece "Each Bird Walking."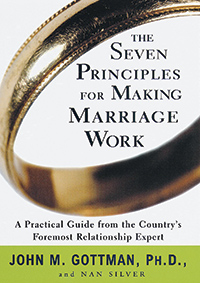 Gottman, John
The Seven Principles for Making Marriage Work
More than 3,000 married couples have gone through this psychology professor's "love lab" on the UW campus. In this straight-talking guide, he shares the insights he's gleaned from that research.
Gregory, James
The Southern Diaspora: How the Great Migrations of Black and White Southerners Transformed America
This history professor explains why more than 28 million Southerners left their homes in the 20th century and how America will never be the same. "Gregory has traced … the changes they wrought on American politics, music, sports and culture."—Seattle Times
Guterson, David, '78, '82
Snow Falling on Cedars
When a fisherman is murdered on an island in Puget Sound, suspicion falls on a Japanese American. Guterson's meticulously crafted whodunit is also a graphic account of Japanese internments during World War II. It spent 87 weeks on the Publishers Weekly bestseller list.
Hardt, Michael, '86, '90
Empire (with Antonio Negri)
Hailed by one European philosopher as "a rewriting of the Communist Manifesto for our time," Hardt and Negri's critique of globalization is a heady blend of history, philosophy and political theory that reached the best-seller lists. "A new way of thinking about global politics."—New York Times
Harris, Whitney, '33
Tyranny on Trial: The Evidence at Nuremberg
Now 94, Harris is one of only two surviving Nuremberg prosecutors. His account of the historic trial was hailed as "a book of enduring importance" by the New York Times Book Review upon its publication in 1954—a judgment that has proven accurate.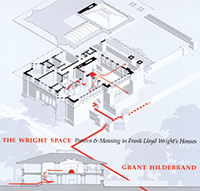 Hildebrand, Grant
The Wright Space
The UW architecture professor analyzes 33 of Frank Lloyd Wright's homes, paying particular attention to their qualities of "prospect" (a condition in which one can see over a considerable distance) and "refuge" (a place where one can hide). Wright's command of these aspects, Hildebrand says, is a key to his success.
Hinkley, Daniel, '85
The Explorer's Garden
Hinkley is a world-renowned plant detective, who sought out the rare and wonderful for his Heronswood Nursery. "Hinkley writes about plants with passion and humility, transforming hard-earned data into pure delight. "—National Public Radio
Holm, Bill, '49, '51
Northwest Coast Indian Art: An Analysis of Form
Since 1965, Holm's book has been a classic reference and a stunningly beautiful review of coastal Indian art. "A masterpiece of printer's art."—Art Journal
Horsey, David, '75
From Hanging Chad to Baghdad
This is not a book you'll find in the seat pockets of Air Force One—it contains nearly 200 pages of scathing political cartoons from the Seattle P-I's two-time Pulitzer Prize-winner.
Hugo, Richard, '48, '52
Making Certain It Goes On: The Collected Poems of Richard Hugo
The Northwest was Richard Hugo's lifelong home, and one of his favorite subjects. In justly famous poems like "Degrees of Gray at Phillipsburg," Hugo showed himself to be one of the great American poets of place.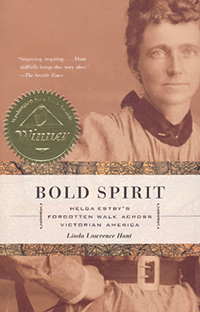 Hunt, Linda Lawrence, '62
Bold Spirit: Helga Estby's Forgotten Walk Across Victorian America
There is no other story like it: in 1896, an insolvent mother of eight learned that an anonymous sponsor would pay $10,000 to any woman who walked across America. This true tale received a Washington State Book Award in 2004.
Jamero, Peter, '81
Growing Up Brown: Memoirs of a Filipino American
A story of hardship and success, Jamero's work relates the experience of the "Bridge Generation" of Filipino Americans whose lives straddle two different cultures.
Johnson, Charles
Middle Passage
Fleeing debt collectors and his fiancée, ex-slave Rutherford Calhoun stows away on the first boat out of New Orleans, which turns out to be a slave ship bound for Africa. A novel of extraordinary ambition, intelligence and humanity, Middle Passage received the National Book Award in 1990.
Johnston, Norman '42
The Fountain and the Mountain
For anyone who loves to visit the UW campus, this is the next best thing. Much more than a collection of photographs, it is a history of how the Seattle campus came to be one of the most beautiful in the country.
Jones, Thom, '70
The Pugilist at Rest
Pugilists, veterans and the terminally ill—fighters, in short—populate the stories of Thom Jones, himself an ex-Marine and amateur boxer. The Pugilist at Rest received a National Book Award nomination and was named one of the best books of 1993 by Publishers Weekly.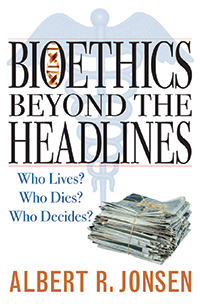 Jonsen, Albert
Bioethics Beyond the Headlines: Who Lives? Who Dies? Who Decides?
From the controversies surrounding Terri Schiavo to the use of embryonic stem cells, this UW professor gives a reasoned, accessible take on today's medical ethics debates. "Jonsen [is] the preeminent historian of biomedical ethics."—Journal of the American Medical Association
Kelley, Kitty, '64
His Way: The Unauthorized Biography of Frank Sinatra
The tattled tales of Kitty Kelley may not be to everyone's taste, but His Way, admitted the Washington Post's Jonathan Yardley, "reduce[d] the legend of Ol' Blue Eyes to rubble." Sinatra tried to block the book's publication, but ultimately withdrew his lawsuit.
Kenney, Richard
Orrery
Like the object for which this second collection of poems is named—a gear-driven device that tracks the motions of celestial bodies—Richard Kenney's poems are complex, elegant, and meticulously constructed. Kenney was awarded a MacArthur "genius grant" in 1987.
Kingsbury, Martha
George Tsutakawa
Painter, sculptor, teacher and internationally renowned fountain designer, George Tsutakawa's work is preserved in this glorious book by Art History Professor Kingsbury.
Kopay, David, '64
The David Kopay Story (with Perry Deane Young)
Kopay was a captain on the Huskies' 1964 Rose Bowl team, an NFL running back for 10 years (including for Vince Lombardi), and the first professional athlete in America to reveal that he is gay. The memoir ends with Kopay's return to Seattle for a 1976 alumni/varsity game shortly after giving the Washington Star interview that announced his sexual orientation.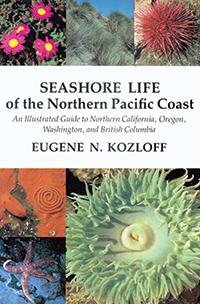 Kozloff, Eugene
Seashore Life of the Northern Pacific Coast
For anyone who loves to walk along a beach, Kozloff's guide is the perfect companion, covering more that 650 species of plants and animals found between Monterey Bay and British Columbia.
Kruckeberg, Arthur
Gardening with Native Plants of the Pacific Northwest
This botany professor's tome hit the market prior to the boom in native plants and was a factor in transforming gardening in the region. "A standard guidebook for anyone who gardens with Northwest natives."—Sunset
Kuhl, Patricia
The Scientist in the Crib: Minds, Brains, and How Children Learn (with Andrew Meltzoff and Alison Gopnik)
Babies know much more about the world than cognitive scientists first thought possible, practically from the moment they are born. This is a book not just for parents, but for anyone who wonders how the human mind learns. "Meticulously researched, combining charm and erudition, humor and humanity."—Washington Post
Levy, David
Scrolling Forward: Making Sense of Documents in the Digital Age
This Information School professor ruminates on a common document—a receipt from a deli—looking at the implications of shifting from print to a digital world. "Levy … maintains that one isn't necessarily a Luddite because he or she still prefers to read information on the printed page."—Publisher's Weekly
LeWarne, Charles, '69
Utopias on Puget Sound
The history of Washington state is rich in radicalism. LeWarne examines five short-lived utopian communities, the forces and personalities that brought them into being, and the legacies they left.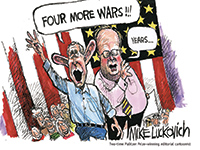 Luckovich, Mike, '82
Four More Wars!
His giant-eared George W. Bush is instantly recognizable, as are his acid-tinged captions. This brand new collection includes the work that helped Luckovich, the most reprinted editorial cartoonist in the country, pick up his second Pulitzer in 2006.
Marzluff, John
In the Company of Crows and Ravens (with Tony Angell, '62)
Here are some of the things a crow can do: build and use tools, identify the McDonald's logo on a bag of food, and recognize John Marzluff—a UW forest resources professor whose research requires him to capture and tag crows. Co-written and illustrated with over 100 drawings by Tony Angell, this book won a 2006 Washington State Book Award.
Manning, Harvey, '46
100 Classic Hikes in Washington (with Ira Spring)
After writing their first Northwest hiker's guide, Manning and Spring thought the printing of 5,000 copies would last two years. Instead, it sold out in three weeks and launched a series of hiking guides that has influenced two generations.
McElroy, Colleen
Queen of the Ebony Isles
This collection of intensely lyrical poems received the American Book Award in 1984, the same year McElroy became the first African American woman to attain the rank of full professor at the UW.
McHugh, Heather
Hinge & Sign: Poems, 1968–1999
Looking closely at one of McHugh's complex, densely interwoven poems is like studying the underside of a huge, elaborately patterned Persian rug—remembering that every one of its hundred thousand knots was tied by hand. Hinge & Sign was a finalist for the National Book Award and was named a Notable Book of the Year by the New York Times Book Review.
Meany, Edmond, 1885, 1889
Origin of Washington Geographic Names
Legendary History Professor Meany started writing about Washington names in 1917 and by 1923 had enough material for a book. Eighty-three years later, it is still the standard history for local names.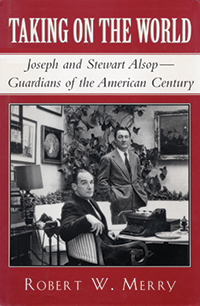 Merry, Robert, '68
Taking on the World: Joseph and Stewart Alsop—Guardians of the American Century
In this masterful double-biography, Merry shows how two influential newspaper columnists were shaped by the events of the '20s and '30s, and how their writings helped shape the rest of the century.
Migdal, Joel
Palestinians: The Making of a People (with Baruch Kimmerling)
The UW international studies professor joins with Hebrew University Professor Kimmerling to write what The (London) Observer calls an "acute, thorough, fair-minded history" of the Palestinians from the 19th century to the collapse of the Oslo accords.
Miyamoto, S. Frank, '36, '38
Social Solidarity Among the Japanese in Seattle
Originally Miyamoto's master's thesis at the UW, the book captures a pre-war, Japanese American society that would be gone forever with the start of World War II. UW Press reissued this classic in 1984.
Mochizuki, Ken, '76
Baseball Saved Us
"One day, my dad looked out at the endless desert and decided then and there to build a baseball field." Baseball Saved Us is the story of a Japanese American boy coping with life in an internment camp. According to the New York Times, Mochizuki "captures the confusion, wonder and terror of a small child in such stunning circumstances with convincing understatement."
Montgomery, David
King of Fish: The Thousand-Year Run of Salmon
Is the salmon doomed to extinction? Earth and Space Sciences Professor Montgomery investigates the demise of fish runs in England, New England and the Pacific Northwest as a result of changing landscapes. His work won a 2004 Washington State Book Award.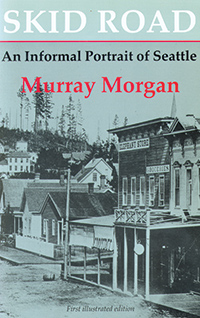 Morgan, Murray, '37
Skid Road
Morgan warned his readers that Skid Road was Seattle history "from the bottom up." His tales of corrupt politicians, red-light madams and greedy businessmen may have offended civic leaders in 1951, but the book became an instant classic and is still in print today. "The region's best-known and best-loved historian."—Seattle Times
Nalder, Eric, '68
Tankers Full of Trouble: The Perilous Journey of Alaskan Crude
Based on his 1,200-mile voyage from Alaska to Washington aboard the Arco Anchorage, Tankers Full of Trouble offers an even more comprehensive look at the oil-shipping business than Nalder's six-part Seattle Times series of the same title, which won the Pulitzer Prize for investigative reporting in 1990.
Ochsner, Jeffrey
Distant Corner: Seattle Architecture and the Legacy of H. H. Richardson (with Dennis Andersen)
After the great fire of 1889, much of Seattle's commercial core was rebuilt in the Romanesque style. This, according to Architecture Professor Ochsner and his co-author, would prove to be the definitive period of architectural development in a city that now ranks among America's most livable.
Okada, John, '47, '51
No-No Boy
Okada's only novel—about the alienation of a young Japanese American who refused to serve in the U.S. military during WWII—disappeared quickly after its publication by a small press in 1957. It was rediscovered and hailed as an important work in the mid-1970s, just a few years after Okada's death.
Osborne, Robert, '54
75 Years of the Oscar: The Official History of the Academy Awards
At nearly six pounds (408 pages, 725 illustrations), this undisputed heavyweight champion of Oscar guides is also a lively narrative history by the veteran Hollywood Reporter journalist and host of cable TV's Turner Movie Classics.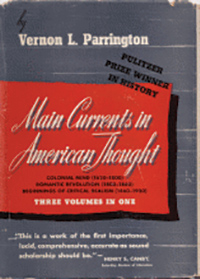 Parrington, Vernon Louis
Main Currents in American Thought
This monumental literary history was an upset winner of the Pulitzer Prize in 1928, nudging aside Charles Beard's The Rise of American Civilization. Parrington looked at American literature through the lens of his populist politics.
Pellegrini, Angelo, '27, '42
The Unprejudiced Palate: Classic Thoughts on Food and the Good Life
First published in 1948 by the UW English professor and native of Tuscany, this memoir-cum-cookbook inspired a generation to go beyond casseroles and TV dinners. "So far ahead of his time, he still makes us seem backward."—Gourmet Editor Ruth Reichl
Pressly, Thomas
Americans Interpret Their Civil War
History Professor Pressly investigates how American historians have interpreted the Civil War since 1861, tracking revisionist trends, Freudian fads and a never-ending blame-game. The book sold more than 45,000 copies.
Rader, Melvin
False Witness
What is it like to be falsely accused of being a Communist during the McCarthy era? Philosophy Professor Rader's memoir of the Canwell Committee's 1948 investigation at the UW—and his subsequent vindication—is a chilling reminder of a dark time in American history.
Reyes, Lawney, '59
White Grizzly Bear's Legacy: Learning to Be Indian
Reyes comes from the Sin Aikst, which is now known as the Lakes tribe, in eastern Washington. He uses personal and family history to explore the larger forces that have confronted all Native Americans: displacement, acculturation and the potent force of self-renewal.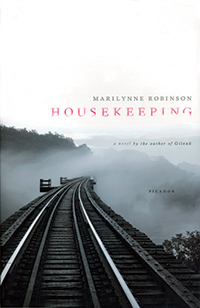 Robinson, Marilynne, '68
Housekeeping
On the strength of this single, slim novel, which she began writing while completing her Ph.D. at the UW, Robinson came to be widely regarded as one of the preeminent writers of her generation. Her second novel, Gilead, published in 2004, won both the Pulitzer Prize and the National Book Critics Circle Award.
Roethke, Theodore
Collected Poems
Roethke's many honors included the Pulitzer Prize and the National Book Award. He was, quite simply, one of the most important American poets of the last 100 years.
Rule, Ann, '53
The Stranger Beside Me
In one of the most popular—and certainly one of the most unique—true-crime books ever published, Rule documents her longtime friendship with another UW alumnus, serial killer Ted Bundy, and her coming to grips with what he had done.
Russ, Joanna
The Female Man
In this influential novel, Russ uses the tools of science fiction—four protagonists from four different planets—to raise large questions about gender identity.
Sale, Roger
Seattle, Past to Present
Known for his literary criticism (he was an early defender of Tolkien's Lord of the Rings), English Professor Sale crossed over to history for this look at Seattle told partly through brief biographies of some its most colorful characters.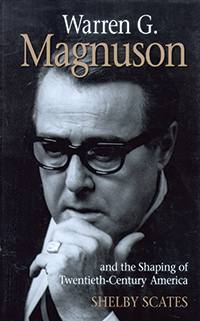 Scates, Shelby, '54
Warren G. Magnuson and the Shaping of 20th-Century America
Scates brings to life the legendary U.S. senator who wrote the Civil Rights Act, banned oil tankers from Puget Sound, saved Boeing and founded the National Institutes of Health. "One of a handful of political writers … who truly affected the institutions and people they covered."—Seattle Times
Schwartz, Pepper
Love Between Equals—How Peer Marriage Really Works
The sociology professor explains how balanced marriages work and the steps couples need to take if they want a relationship of equals. "One of the nation's top marriage researchers."—San Francisco Chronicle
Shields, David
Dead Languages
For Jeremy Zorn, a boy with a profound speech defect, language becomes both a burden and an obsession. Writing in The New York Review of Books, Robert Towers called Dead Languages "a remarkable novel" and "a brilliant mixture of pitiless observation, excoriation, humor, love, and forgiveness."
Steinbrueck, Victor, '40
Market Sketchbook
Steinbrueck, a UW graduate and professor of architecture, led the successful campaign to save Pike Place Market from the wrecking ball in the 1960s. And he preserved the historic site in a second way—this collection of lovingly rendered sketches, which won a Governor's Book Award in 1969.
Steves, Rick, '78
Europe Through the Back Door
What started as an ASUW Experimental College course is now a travel empire with 27 guidebooks and a TV series carried on 312 PBS stations. "A fastidious mind coupled with an explorer's sense of whimsy."—New York Times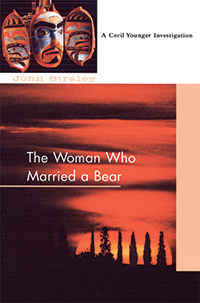 Straley, John, '77
The Woman Who Married a Bear
Straley's first novel, about a murder case that's closed but not exactly solved, marked the arrival of Cecil Younger—a private detective who, like his creator, lives and works in Sitka, Alaska.
Sweeney, Julia, '82
God Said, "Ha!" A Memoir
This memoir of the "worst year" in the life of former Saturday Night Live cast member Julia Sweeney—during which she endured divorce, cancer and the death of a beloved brother—is written with humor and grace.
Taylor, Quintard
The Forging of a Black Community: Seattle's Central District
In the first of his three influential books on blacks in the American West, History Professor Taylor examines the complex racial dynamics that have made the Central District unique in Seattle's history—and Seattle unique in America's.
Thapa, Manjushree, '98
Forget Kathmandu: An Elegy For Democracy
An accomplished novelist, Thapa brings a storyteller's flair to this clear-eyed critique of the political situation in her native Nepal, where a repressive monarchy, a Maoist rebellion and a hodgepodge of political parties have been deadlocked for a decade.
Underwood, Doug
When M.B.A.s Rule the Newsroom
More than a decade ago, Communication Professor Underwood warned about how planning, packaging and profitability are replacing long-held standards of journalism in American newsrooms. "That this is being reshaped by 'marketers and managers,' not always for the best, is indisputable, and Underwood has some useful things to say about the process."—Washington Post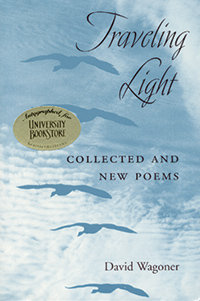 Wagoner, David
Traveling Light: Collected and New Poems
A life's work from the uncompromising master of the long line and the American idiom, Traveling Light received a Governor's Book Award in 2000.
Weeks, Kent, '63, '66
The Lost Tomb
In 1995, Weeks made what may be the most important archaeological discovery in Egypt since King Tut's tomb— KV5, the immense burial chamber of the sons of Ramesses II. "A fascinating story that fully conveys the thrill of discovery after years of painstaking work."—Publishers Weekly
White, Richard, '72
The Organic Machine: The Remaking of the Columbia River
A MacArthur "genius" grant-winner, White's account of the damming of the Columbia and its aftermath broke new ground in environmental history. "A compact and suggestive reflection … with numerous insights and a knack for exposing unities even while exposing differences."—New York Times
Whorton, James
Nature Cures: The History of Alternative Medicine in America
A medical history professor, Whorton follows the rise of alternative medicine such as chiropractic, osteopathy, homeopathy and naturopathy from 1800 to today.
Wolfe, Art, '75
The Living Wild
Wolfe, one of the world's premier nature photographers, used wide-angle lenses to capture the creatures who populate The Living Wild. Almost every single image is a double-portrait—the animal and its habitat. It won a National Outdoor Book Award in 2001.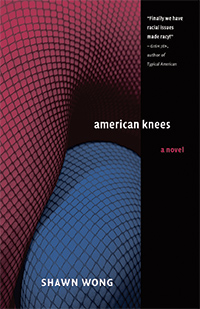 Wong, Shawn
American Knees
A wry look at interethnic love and identity, Wong's 1995 novel became a celebrated independent film retitled "Americanese" in 2006.
Wright, James, '54, '59
Above the River: The Complete Poems
A towering figure in 20th-century American poetry, Wright traveled some distance along the stylistic continuum over the course of his brief career, beginning with rigorously formal stanzas and moving toward a distinctive, muscular free verse. He won a Pulitzer Prize in 1972.
Wright, Robin K., '71, '77, '85
Northern Haida Master Carvers
Wright, a UW art history professor and curator of Native American art at the Burke Museum, documents the evolution of Haida monumental art by examining the stylistic differences among master pole carvers from the early 19th century to the present day.
Yamasaki, Minoru, '34
A Life In Architecture
The UW's most famous architecture graduate wrote this autobiography in 1979. Its most memorable passages describe his design for the World Trade Center in New York, which he called "a physical expression of the universal effort of men to seek and achieve world peace."
Zubrin, Robert, '84, '92
The Case for Mars
In this 1996 book, Zubrin lays out his argument that colonization and "terraforming" of Mars could happen in the near term, through a low-cost, pragmatic plan he called "Mars Direct," if Americans put their minds to it. The proposal is now under review at NASA.