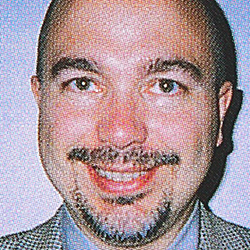 Adkison, Peter, '97
Co-founder and CEO of Wizards of the Coast, his company publishes Magic cards and holds the U.S. rights to the latest card fad among kids-Pokémon cards. He sold his company to Hasbro in 1999 for $325 million.
Beals, Walter B., '01
A founder of the American Legion and Washington Supreme Court justice from 1928 to 1952, he presided over a war crimes tribunal in Nuremberg, Germany, hearing the case of 23 Nazi doctors accused of torturing POWs.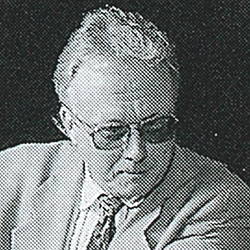 Bolcom, William, '58
Composer and pianist, his "New Etudes for Piano" won the Pulitzer Prize in 1988. His recordings helped revive ragtime and his George Gershwin LP was Record of the Year in 1973. His operas include McTeague (1992) and View from the Bridge (1999).
Bowmer, Angus Livingston, '30, '34
Founder of the Oregon Shakespeare Festival in Ashland, Ore., Bowmer got his inspiration while acting in two summer Shakespeare productions in Meany Hall. Today his festival pulls the largest attendance of any non-profit theater in the U.S.
Boyington, Gregory (Pappy), '34
Fighter pilot who downed 28 planes in World War II, setting a record for the Marines and winning him the Medal of Honor. His memoir as a pilot and Japanese POW, Ba Ba, Black Sheep, was a best seller and the basis for a TV series starring Robert Conrad.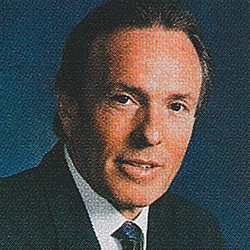 Bren, Donald, '56
Chairman of the Irvine Company, the world's biggest developer of master-planned communities, which owns nearly one sixth of the land in Orange County, Calif. Newsweek called him "the Donald Trump of the West Coast," and in 1998 Forbes set his net worth at $2.5 billion.
Brimmer, Andrew, '50, '51
First African American on Federal Reserve Board of Governors, he served the "Fed" from 1966 to 1974. He told President Gerald Ford to consider a 10 percent personal income tax rebate in 1974-and the President and Congress took his advice, resulting in an $8.1 billion tax break.
Brothers Four
Fraternity brothers at Phi Gamma Delta, Bob Flick, '60; Dick Foley, '61; John Paine, '59; and Mike Kirkland, '61; rode the folk music craze to fame and fortune. Their big hits included "Greenfields," "The Green Leaves of Summer," and the theme song for the TV show "Hootenanny."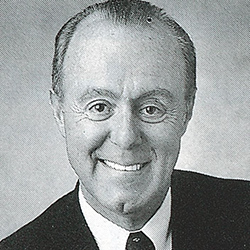 Brotman, Jeffrey, '64, '67
Brotman is best known as a founder and president of Costco, the wholesale warehouse chain that sells everything from cauliflower to computers at a discount. He also led the 1997 United Way of King County drive and is currently a UW Regent.
Cammermeyer, Margarethe, '76, '91
Awarded a Bronze Star in Vietnam and was the VA's Nurse of the Year, military nurse Cammermeyer was discharged in 1992 after she admitted she was a lesbian. Her story became the TV movie, Serving in Silence, starring Glenn Close. She was reinstated in 1994 and unsuccessfully ran for Congress in 1998.
Cannon, Dyan*
Nominated for best supporting actress Oscar for Bob & Carol &Ted & Alice and Heaven Can Wait, her films also include Revenge of the Pink Panther and Deathtrap. Was Judge Whipper Cone on TV's Ally McBeal. Director and writer of the short subject film Number One, nominated for an Oscar in 1976. Married to Cary Grant 1965-68.
Carlson, Edward E.*
Made local Westin Hotels into an international giant and rescued an ailing United Airlines, which prompted Fortune to place him into its Business Hall of Fame. He was a driving force in the 1962 Seattle World's Fair-and a UW regent for seven years.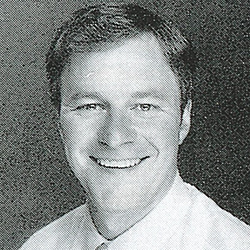 Carlson, John, '81
Co-founder of the Washington Institute, a newspaper columnist and radio/TV commentator, Carlson led three statewide initiative campaigns, including the "Three Strikes, You're Out" and I-200 anti-affirmative action initiatives.
Cherberg, John, '33
For 32 years, he served as Washington's lieutenant governor-longer than any other lieutenant governor in U.S. history. First elected in 1956, he never lost a statewide election. Prior to his time in Olympia, Cherberg was the Huskies' head football coach.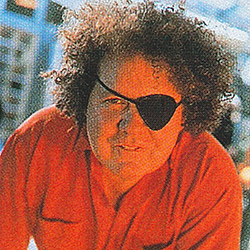 Chihuly, Dale, '65
The foremost glass artist of his generation, a founder of the Pilchuck Glass School, Chihuly is one of three American artists ever to mount a solo exhibit at the Louvre.
Cleary, Beverly, '39
A beloved author of children's books, Cleary's work has appeared in more than 20 countries and 14 languages. Her many awards include a 1984 Newberry Medal for Dear Mr. Henshaw, and her Ramona books became a popular PBS TV series.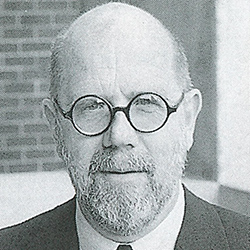 Close, Chuck, '62
World-renowned artist who pioneered the photorealist portrait movement. Despite becoming a quadriplegic in 1988 due to a spinal blood clot, he has continued to paint. Considered one of the 50 most influential people in the art world by ArtNews.
Corbally, John E. Jr.,'47, '50
Former president of Syracuse University and the University of Illinois, he is now president of the MacArthur Foundation, one of the richest foundations in the nation. Corbally also led efforts to reform Chicago's public school system.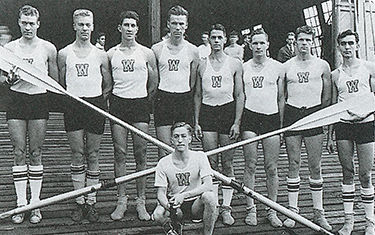 Crew 1936
After dominating the Olympic Trials, this Al Ulbrickson-coached crew of Roger Morris, Charles Day, Gordon B. Adam, John G. White, James B. McMillin, George Hunt, Joseph Rantz, Don Hume and Robert Moch came from behind for an unprecedented victory for a gold medal in the 1936 Berlin Olympic Games.
Cunningham, Imogen, '07
A pioneer of modern photography, she contributed significantly to the acceptance of the medium as an art form. Her portraits, still lifes, industrial landscapes earned her acclaim as "best-known woman photographer in America" by Life magazine in 1976.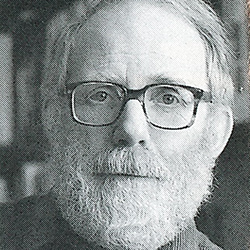 Doig, Ivan, '69
His memoir on growing up in Montana, This House of Sky, was nominated for a National Book Award. His other works include Winter Brothers, The Sea Runners, English Creek, Dancing at the Rascal Fair and his 1999 novel, Mountain Time.
Donaldson, Lauren R., '31
Fisheries biologist remembered for revolutionary study of salmon and his hatchery-raised fish, including the "Donaldson trout." He also did landmark research on the effects of radiation on aquatic organisms at post-war atomic bomb sites in the Pacific.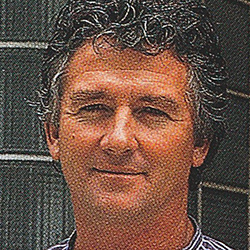 Duffy, Patrick, '71
One of TV's most successful actors and producers, he starred for 12 years as Bobby Ewing on the long-running series Dallas, then was actor, producer and director of the sitcom Step by Step. In 22 years in show business, he's been out of work three weeks.
Dunbar, Bonnie, '71, '75
One of a handful of astronauts to have made five space flights, Dunbar's missions included the 1995 docking of the space shuttle Atlantis to the Russian space station Mir, the first U.S.-Russian meeting in space in 20 years.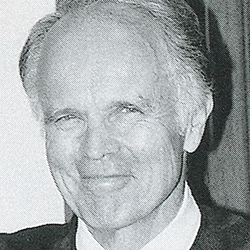 Dwyer, William, '51
This federal judge's 1991 decision to halt logging on Forest Service land to save the spotted owl changed forever the landscape of the Pacific Northwest, and the economies of timber towns. "He told the truth that few in this region want to hear," said a Seattle Times editorial.
Egtvedt, Clairmont L., '17
President and chairman of the board of Boeing, Egtvedt guided the company to build larger and more complex airplanes, including the "Clipper," the "Stratoliner" and the famous B-17 bomber, the "Flying Fortress."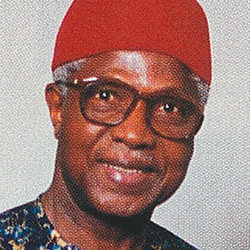 Ekwueme, Alex, '55, '57
Nigerian statesman who has worked tirelessly on behalf of peace and democracy in his native country. He served as vice president from 1979-1983, then was jailed for six years after a coup. Ran unsuccessfully for president in 1998.
Ellis, James, '48
The quintessential civic leader and a successful attorney, he fathered METRO, which saved Lake Washington and our mass transit system. Also spearheaded efforts that created the Seattle Aquarium, Freeway Park and other major projects. Currently presides over the Mountains-to-Sound Greenway, an environmental corridor along I-90.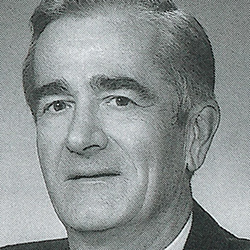 Ellis, John, '52, '53
Like his older brother, Jim, John is a successful attorney who became active in civic affairs. As chairman of the Baseball Club of Seattle, he helped negotiate the deal with baseball that kept the Mariners in Seattle. Also was board chairman of Puget Power.
Evans, Daniel, '48, '49
Nicknamed "Straight Arrow" for his integrity and independence, Evans was elected to the Legislature in 1956 and became governor, at age 39, in 1964. Through his three terms, he championed environmental protection, human services, women's rights and education. Later president of Evergreen State College (1977-83) and a U.S. senator (1983-89), he is now a UW regent.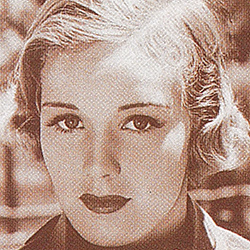 Farmer, Frances, '35
Starred in '30s and '40s films such as Ebb Tide, Toast of New York and Rhythm on the Range. Later committed to a mental institution, she is the subject of two biographies, a Hollywood film and even a song by the late Kurt Cobain.
Fleming, George, '64
First made news as a Husky running back, but both in the business and political worlds, he opened doors for other African Americans. He spent 22 years in the Legislature, where he battled for civil rights, housing and minority business opportunities. Remains involved in civic activities today.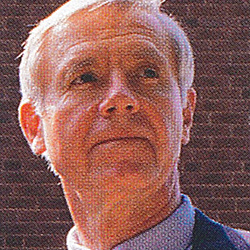 Foege, William, '61
In 1966, as a medical missionary in Africa, he developed a new technique for vaccinating populations against smallpox. By 1979, smallpox vanished from the planet. Was also director of the Centers for Disease Control and the Carter Center.
Foley, Thomas, '51, '57
Law school graduate Foley was elected to Congress from Washington's 5th District in 1964. In 1989 he became Speaker of the House of Representatives-the first-ever speaker from Washington. During 30 years in Congress, he led legislative initiatives in economic development, education and other issues. Today he is U.S. ambassador to Japan.
Gates, Mary, '50
Much-honored for her tireless community service and advocacy of women in the workplace, she was most proud of her 18 years as UW regent. Gates served on numerous corporate and civic boards and became the first woman president of United Way of King County in 1975-the same year son Bill co-founded Microsoft.
Gates, William H., '50
Long a successful and respected Seattle attorney, Gates has for years been a community activist and supporter of higher education, as was his late wife, Mary. A co-founder of the Washington Research Foundation, today he is a UW regent and director of the Bill and Melinda Gates Foundation, the nation's largest philanthropy ($17 billion plus).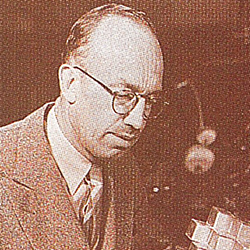 Geer, Willard, '27
A physicist, in 1943 he invented the process that would make color TV possible. His idea: three beams of electrons-one for each primary color-fired on a screen of small, inverted pyramids. After a battle with RCA, he won patent rights in 1949.
Gordon, Richard, '51
Astronaut, circled the moon in 1969 on Apollo 12 mission and piloted Gemini XI mission in 1966. Spent a total of 316 hours in space, including a three-hour space walk.
Gorelick, Kenny "G.," '78
Called "world's most popular saxophonist" by the New York Times, this pop-jazz musician has sold more than 40 million CDs and LPs. He was Phi Beta Kappa at the UW with his major in accounting.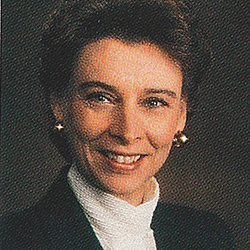 Gregoire, Christine, '71
Lead negotiator in the largest legal settlement in U.S. history, Washington state Attorney General Gregoire was a key to the 1998 landmark tobacco settlement. The nation's four largest tobacco companies will pay 46 states $206 billion over 25 years.
Guterson, David, '78, '82
Guterson's first novel, Snow Falling on Cedars, won the 1995 PEN/Faulkner Award for Fiction and spent more than a year on the New York Times best-seller list. A film version debuted in December 1999. His newest novel, East of the Mountains, was released in April 1999.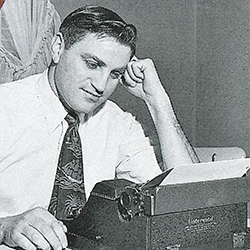 Guthman, Edwin, '41, '44
This 1949 Pulitzer Prize winner won journalism's highest honor for clearing a UW professor of false charges of Communism. Later worked for Robert Kennedy in the Department of Justice, the Los Angeles Times and as editor of the Philadelphia Inquirer.
Haglund, Ivar, '28
A Seattle legend, Haglund was a restauranteur, radio and TV personality, Port of Seattle commissioner and unabashed publicity hound. He bequeathed his restaurant empire to be split equally between the UW and WSU.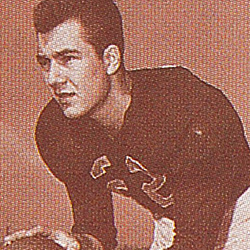 Heinrich, Don, '53
One of the greatest quarterbacks in college football history, he was one of the West Coast's first great passers. Played and coached in the NFL for 18 years.
Herbert, Frank*
His masterpiece Dune was called "one of the world-class science fiction novels of all time" by the Washington Post. Published in 1965-after being rejected by 20 publishers-it has been translated into 14 languages, sold more than 12 million copies, made into a $50 million movie and spawned a six-book series.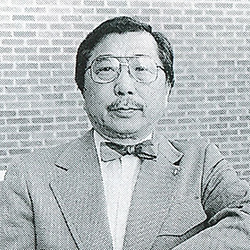 Hirabayashi, Gordon, '42, '49, '52
When he was a UW senior, Hirabayashi purposely broke a WWII curfew imposed on Americans of Japanese descent, setting up a legal challenge to the curfew and forced internment of 120,000 Japanese Americans. He lost that challenge and others against the treatment of Japanese Americans and spent two years in prison. His conviction was finally overturned in 1986.
Hitchings, George H., '27, '28
Biochemist who shared 1988 Nobel Prize for Medicine. His pharmaceutical research has led to the creation of drugs to treat leukemia, gout, malaria and disorders of the human immunity system. Scientists say his work has saved more than a million lives.
Horsey, David, '75
Seattle Post-Intelligencer political cartoonist, won the 1999 Pulitzer Prize for editorial cartoons, many which lampooned the Clinton-Lewinsky scandals. Syndicated in 450 newspapers.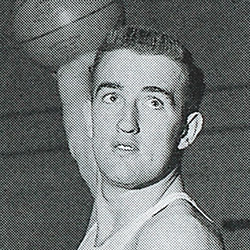 Houbregs, Bob, '59
Dominating, high-scoring center led the Husky men's basketball team to its only NCAA Final Four appearance in 1953. He also played five years in the NBA.
Huntley, Chester Robert, '42
Teamed with David Brinkley from 1956 to 1970, "Chet" was co-anchor of NBC's Huntley-Brinkley Report, the top-rated news show of its era. The UW drama major covered wars, assassinations, elections and space shots-winning three Peabody Awards and two Emmys.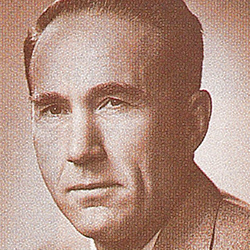 Hutchinson, William B., '32
In 1975 Hutchinson founded the Fred Hutchinson Cancer Research Center, honoring brother Fred, famed baseball pitcher. "The Hutch" is known worldwide for pioneering in bone-marrow transplants for leukemia and cancer research.
Jackson, Henry M., '32
"Scoop" was first elected to the U.S. Senate in 1952, serving 30 years until his death in 1983. A champion of social programs and strong national defense, he very nearly was John F. Kennedy's vice president in 1960; and Jackson was a credible candidate for president in 1972 and1976.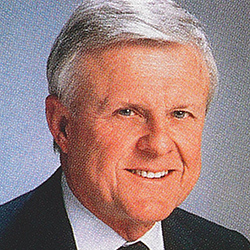 Jeffs, George W., '45, '48
He won the Presidential Medal of Freedom in 1970 for his work on the Apollo missions to the moon. This top Rockwell International executive developed the concept of real-time management with computers so that split-second decisions could be made.
Johnson, Philip Gustav, '16
The press called him "King of the Air." In 1926, the 31-year-old Johnson became president of Boeing. Five years later he was also running United Airlines. His genius for mass production enabled the U.S. to build WWII bombers at record rates.
Kelley, Kitty, '64
The "queen" of unauthorized biographies, Kelley's revelations about Nancy Reagan, Frank Sinatra, Jacqueline Kennedy Onassis and the British royal family have hit the top of best-seller lists, making Kelley one of America's highest paid writers.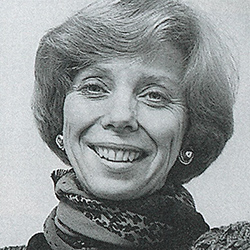 Kennan, Elizabeth, '66
From 1978 to 1995 she was president of Mount Holyoke, the nation's oldest women's college. Kennan was an outspoken advocate for single-sex education during a period when many women's colleges became co-educational.
Ketcham, Hank*
Henry (Hank) Ketcham, who attended the UW art school in the 1940s, created Dennis the Menace in 1950. Today the comic strip appears in more than 1,200 daily and Sunday papers, is translated into 19 languages, and printed in 48 countries.
Kildall, Gary, '67, '72
Software pioneer, he wrote CP/M, the first operating system for personal computers. Legend has it that IBM approached him first before going with Microsoft for its personal computer operating system, but Kildall snubbed the execs from "Big Blue." Later sold his software company to Digital Research for millions.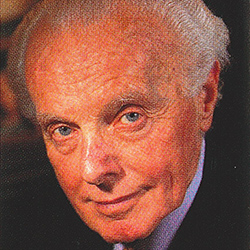 Lantos, Tom, '49, '50
Hungarian-born Jew who is only Holocaust survivor ever elected to Congress. Now in his 20th year in the House of Representatives (D-Calif.), he was featured in the Oscar-winning documentary The Last Days. Renowned as an expert in foreign policy and human rights.
Lee, Bruce*
Attended the UW from 1961 to 1964 as a drama major and opened his first kung fu studio on the "Ave." The star of four martial arts movies, Lee was the first Asian-American superstar when he died in 1973. Since then, his life has been the subject of more than 25 biographies and one Hollywood film. Of all the former UW students we considered, Bruce Lee is probably the most famous. On the 25th anniversary of his death, The Times of London said that he was "the most recognizable Chinese in the world, after Mao Tse-tung." The Hollywood Reporter called him a "global icon who's as omnipresent in pop culture as Marilyn Monroe, James Dean and Charlie Chaplin."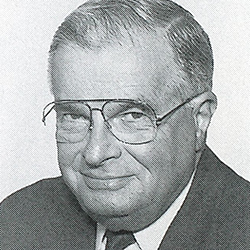 Lein, John (Jack), '55
Had a major impact on the UW as vice president for health sciences and a major impact on health care in the Pacific Northwest by nurturing a regional medical education program-WWAMI-in Washington, Wyoming, Alaska, Montana and Idaho.
Linder, Benjamin, '83
This mechanical engineer volunteered to work on water projects in Nicaragua during the Sandanista regime. He was shot by the Contras (anti-Sandanista guerrillas) in 1987. His death sparked protests, editorials and even Congressional hearings.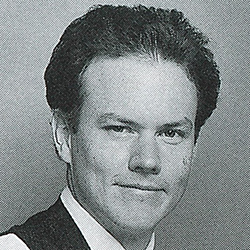 Luckovich, Mike, '82
Political cartoonist for the Atlanta Constitution, he won 1995 Pulitzer Prize for his work. Internationally syndicated, his cartoons have appeared in the New York Times, Time, Newsweek and U.S. News and World Report.
Luke, Wing, '52, '54
Born in China, son of a grocer, Luke became the first-ever Asian American elected to the Seattle City Council. Elected in 1962, he had a bright political future, but was killed in a 1965 plane crash. Seattle's Wing Luke Memorial Museum honors him.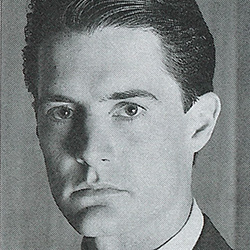 MacLachlan, Kyle, '82
Fresh from the UW drama school, MacLachlan was tapped by Hollywood director David Lynch to star in Dune. His other films include Blue Velvet, The Doors and The Flintstones and his most famous role was "Agent Cooper" on TV's Twin Peaks.
Magnuson, Warren G., '29
"Maggie" is a political legend. In the U.S. Senate for decades, he was the central force in myriad acts on environmental protection, health care, medical education and research-the National Institutes of Health, protection of Puget Sound from oil spills, Grand Coulee Dam and other hydro and irrigation projects, consumer protection laws.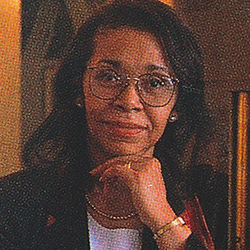 Malcom, Shirley, '67
Scientist and educator who has dedicated her career to providing science, mathematics and technology education to women and minorities nationwide. She heads the Amer. Assoc. for the Advancement of Science outreach program.
Manning, Harvey, '46
Author of Backpacking: One Step at a Time and co-author of more than 20 books about hiking in the Pacific Northwest, including the popular 100 Hikes and Footsore series. Was a leading activist in preserving the "Issaquah Alps" from development.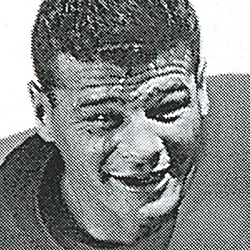 McElhenny, Hugh, '52
"The King" is perhaps the best football player in Husky history. Brilliant open-field runner who holds numerous school records and later starred for the San Francisco 49ers. Elected to both the College and Pro Football halls of fame.
Mills, Victor, '26
Chemical engineer at Procter & Gamble who invented Duncan Hines cake mix, Jif peanut butter, Pringles potato chips, Ivory soap-and Pampers disposable diapers. The disposable diaper industry is worth $3 billion a year.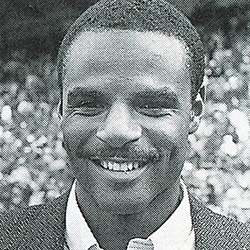 Moon, Warren, '78
Quarterback who led Huskies to 1978 Rose Bowl-their first since 1963-and engineered stunning 27-20 upset of Michigan. Now in his 16th NFL season after starting pro career with six years in the CFL, where he won 5 straight Grey Cup titles.
Morgan, Murray, '37
Author of the definitive popular history of Seattle, Skid Road, his other books on Pacific Northwest history include Puget's Sound, South on the Sound, The Last Wilderness and The Dam.
Nordstrom Family
An enterprise that started with a shoe store in downtown Seattle now has 103 stores and is one of America's retailing success stories. All three second generation Nordstroms-Elmer, '26; Everett, '23; and Lloyd, '32-were UW graduates, as are many third and fourth generation family members.
Petersen, Donald, '46
At age 53 he became president and chief operating officer of Ford Motor Co., engineering a turnaround in the 1980s that saw quality and profitability return to the automotive company. In the '60s he was part of the team that developed one of the most popular cars of all time-the Mustang.
Pierce, Don, '38
Music mogul who helped put country music on the map. He started two record labels, signed many big stars, including George Jones, Jimmy Dean and Willie Nelson, and helped found the Country Music Hall of Fame, of which he is a member.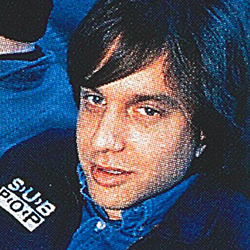 Poneman, Jonathan*
With fellow KCMU DJ Bruce Pavitt, he founded "indie" label Sub Pop, signing obscure local groups such as Nirvana and Soundgarden to their first recording contracts. These rock groups became superstars of the 1990s, making Sub Pop the most influential record company of the decade.
Pritchard, Joel*
Known for his broad smile, his sense of civility and bipartisanship, Pritchard had a long career in public life-12 years in the Legislature, 12 years in Congress and, until his death in 1997, nine years as lieutenant governor. A Republican, he specialized in forging coalitions to get things done on such issues as abortion rights, literacy and campaign reform.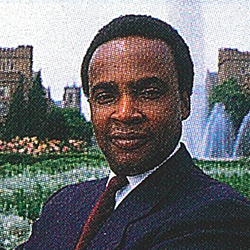 Rice, Norm, '72, '74
After serving three terms on the Seattle City Council, Rice was elected as the city's first African-American mayor in 1989. For eight years, he presided over a rising Seattle economy, worked successfully for stronger schools, economic development and affordable housing. He now is top executive at the Federal Home Loan Bank.
Robinson, Earl, '33
Songwriter and political activist, he wrote "The House I Live In," which celebrated diversity in America and was sung by Frank Sinatra. Joan Baez sang his labor classic "Joe Hill" at Woodstock and Three Dog Night had a #1 hit with his song about racial equality "Black and White.". A friend of Paul Robeson, Robinson was blacklisted for his activities during the McCarthy era.
Rodbell, Martin, '54
Biochemist who shared the 1994 Nobel Prize for Medicine. Rodbell's research into how cells communicate through "G" proteins may lead to breakthroughs in understanding diabetes, alcoholism and cholera.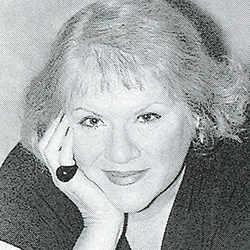 Rule, Ann, '53
Author of 15 books, including such best-sellers as The Stranger Beside Me, Bitter Harvest and Small Sacrifices. A Rage to Kill-an anthology of 10 criminal cases-was published in July. In November her book on a murder in the Delaware governor's office, And Never Let Her Go, was released.
Seaman, Jill, '79
Named a "Hero of Medicine" by Time, Seaman is a physician in war-torn Sudan whose work on a parasitic disease helped control an epidemic that killed more than 100,000. Her sponsor, Doctors Without Borders, won the 1999 Nobel Peace Prize.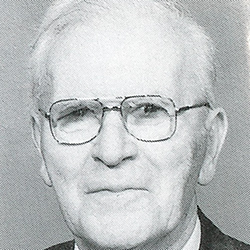 Semon, Waldo L., '20, '24
Chemical engineer at B.F. Goodrich who invented polyvinyl chloride (vinyl), synthetic rubber and synthetic rubber bubble gum. Only UW alumnus to be a member of the National Inventors Hall of Fame.
Simpson, W. Hunter, '49
Headed IBM's northwest operations for 17 years, then became a driving force in the liftoff of Physio-Control Corp., the world leader in manufacture of heart defibrillators. Thousands of lives have been saved worldwide. Also served as mayor of Mercer Island and UW regent.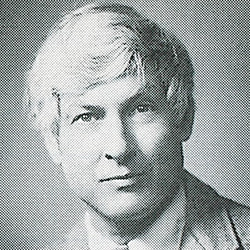 Skotheim, Robert, '55, '58, '62
President of The Huntington Library, Art Collections and Botantical Gardens near Los Angeles. Library has more than 4 million volumes, including a Gutenberg Bible. President of Whitman College from 1975-1988.
Smith, Charles Z., '55
First African American in Washington to serve as a municipal judge (appointed in 1965 by then Gov. Dan Evans), a superior court judge and as a justice on the Washington state Supreme Court.
Smith, Virginia, '44, '46, '50
President of Vassar College from 1977 to 1986, a 1975 poll placed her among the top 50 influential leaders in higher education. Was also a top official in U.S. Dept. of Education and the Carnegie Commission on Higher Education.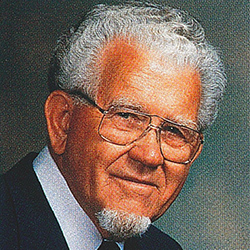 Solheim, Karsten*
Business leader whose company manufactures Ping Golf Clubs. When he was a design engineer for General Electric, he invented the "rabbit ears" antenna for television.
Stigler, George J., '31
Winner of the 1982 Nobel Prize in Economics, Stigler was, with Milton Friedman, a dean of the "Chicago School" of economics. His research showed that many government regulations do not help consumers, but rather hurt them by leading to increased inefficiency.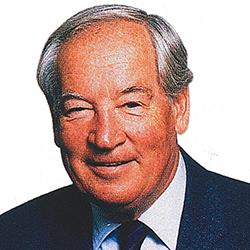 Sutter, Joseph, '43
Aerospace engineer Sutter was given the task of designing a giant military transport plane for Boeing in the 1960s, but the company lost the contract to Lockheed. That failed transport became the most successful commercial airplane in history-the 747.
Thayil, Kim, '84
A philosophy major at the UW, Thayil was lead guitarist in the seminal Seattle rock group Soundgarden. Before the band broke up in 1997, it had several million-seller CDs, including "Badmotorfinger," "Superunknown" and "Down on the Upside."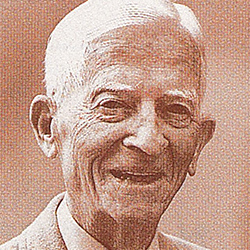 Torrance, Roscoe (Torchy), '23
State chairman of the March of Dimes in the 1950s, a founder of the Washington Athletic Club and Northwest Hospital, and an organizer of Seattle Seafair. A printing executive and Seattle Rainiers baseball team vice president, Torchy was a legendary UW sports booster who raised funds to build Husky Stadium in 1920.
Tsutakawa, George, '37, '50
Longtime UW art professor, prolific printmaker, oil painter and sculptor best known for abstract wood sculptures called "Obos" and 75 fountains throughout the U.S., Canada and Japan.
Weeks, Kent, '63, '66
Archaeologist who made the most important discovery of ancient Egyptian tombs since "King Tut" was discovered in 1922. Author of The Lost Tomb.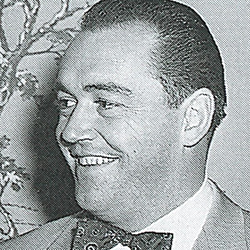 Weinmeister, Arnie, '50
A Husky lineman who was a star defensive tackle for the New York Giants (four Pro Bowls, NFL Hall of Fame). Went to work for the Teamsters union in 1956. For 19 years he was international vice president, the most powerful Teamster in the West.
Wells, Dawn, '60
She only played "Mary Ann" for three years ending in 1967, but as long as there is a television signal, someone will be watching Dawn Wells and the rest of the Gilligan's Island crew-in one of 30 languages. "I can't go anywhere in the world without being recognized," she confesses.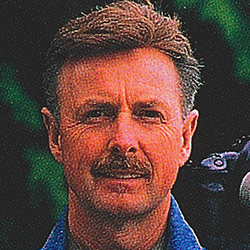 Wolfe, Art, '75
Legendary wildlife and nature photographer whose work is recognized for its mastery of color, composition and perspective. He has published more than 40 books and his work appears in magazines worldwide. Major works include Migrations and Rhythms from the Wild.
Wolfle, Dael L., '27, '28
As the executive officer for the American Association for the Advancement of Science (1954-1970) and Science's editor and publisher, he was a guiding force in the post-war boom in American science.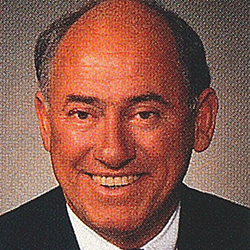 Wright, Howard S., '51
President of Wright Construction, he presided over the region's largest group of construction and real estate companies. He was involved in construction of the Space Needle and the Columbia Bank of America Center, altering the Seattle skyline for generations.
Yamasaki, Minoru, '34
A Michigan architect, he built his reputation as an early crusader against the coldness of modern architecture. His work includes New York's World Trade Center, Los Angeles' Century City Plaza, Seattle's Rainier Tower and the Federal Science Pavilion for the 1962 World's Fair-now the Pacific Science Center.