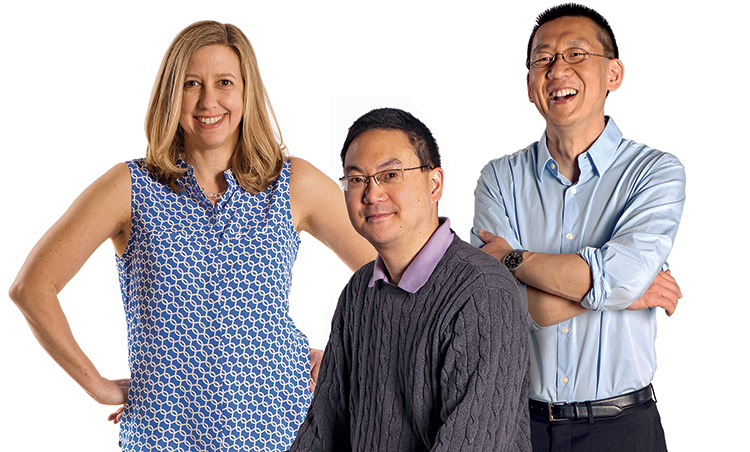 Elizabeth Porter
Assistant Professor, School of Law
I was a high school teacher before becoming a professor. My first day was terrifying. Twenty years later, my first day as a law professor was also terrifying. I still feel like I'm leaping off of a cliff at the beginning of every course.
Donald Chinn
Associate Professor, Technology, UW Tacoma
In part, what makes a great teacher is the ability to instill a love for knowledge in general and a respect for the process by which knowledge is created and understood—discussion, debate, argument and critique. I want students to learn how to make knowledge and learning "their own" by developing their own voice.
Moon-Ho Jung
Associate Professor, History
There are great stakes involved in how we frame and pursue knowledge. More practically, I strive to encourage and enable students to think critically and to write convincingly.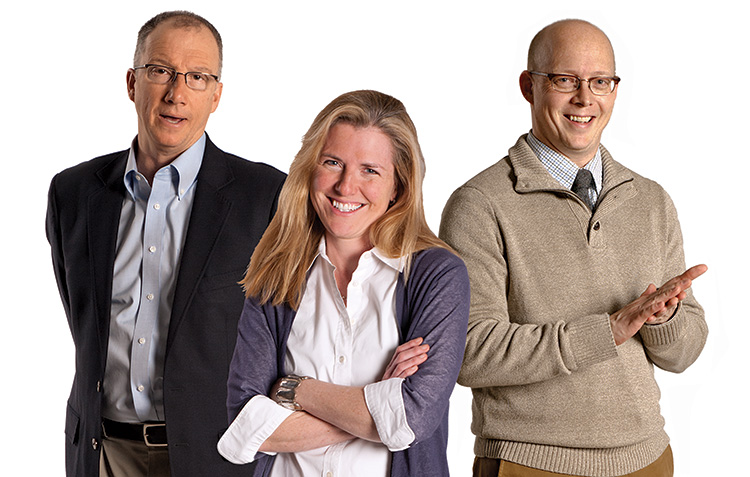 Tom Halverson
S. Sterling Munro Public Service Teaching Award; Professor, College of Education
I think the field may have chosen me! Both my parents were teachers, and my sister became a teacher as well, and while I fought it for a few years following an undergraduate degree in psychology, I succumbed to its pull when I went back to get an MEd at WWU—and have been exceptionally happy ever since!
Margaret O'Mara
Associate Professor, History
After college, I had no choice but to move back in with my parents. Home was Little Rock, the year was 1992, and the governor was running for president. I went down to campaign headquarters to volunteer, and as luck would have it they had a job for me—in the mailroom. I took it, and ultimately ended up working in the White House.
Matt McGarrity
Senior Lecturer, Communication
Coming to UW was the turning point in my life and career. Being a lecturer at a major university has allowed me to position myself as someone who teaches classes on campus, but also serves as a public resource to the citizens of Washington.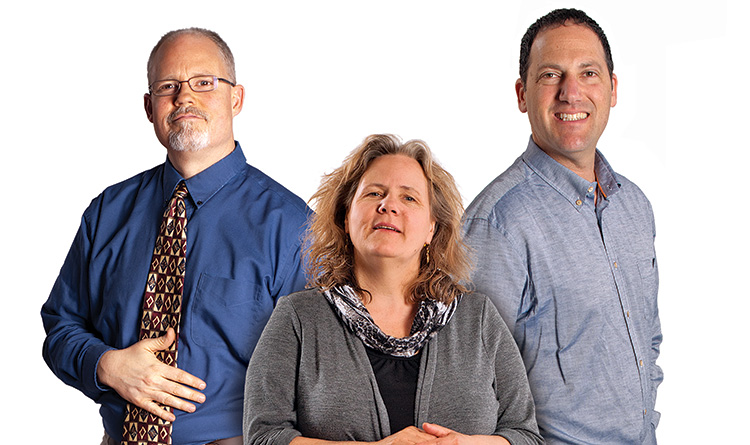 Lance Forshay
Senior Lecturer, Linguistics
When I was in 2nd grade, I helped a classmate who was struggling with his math class work. He understood after my explanations and the teacher was impressed. She said, "maybe you will become a teacher one day."
Karen Fredriksen-Goldsen
Professor, School of Social Work
Teaching is my passion. I ensure that the classroom is both challenging and inviting so that students feel safe to question their own assumptions.
Benjamin Gardner
Assistant Professor, Arts & Sciences, UW Bothell
I want students to question the common sense framing of issues and be able to critically evaluate and analyze everything they encounter. I hope my students use their knowledge to actively shape their lives and the lives of others.
Gaetano Borriello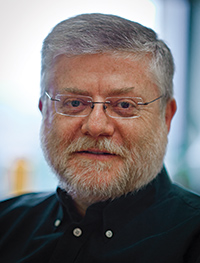 Marsha L. Landolt Distinguished Graduate Mentor Award; Professor, Computer Science & Engineering
"Gaetano once told me that he treats every student as a peer. He sees graduate students as our future colleagues, and therefore he treats them with the respect and collegiality that a colleague would deserve. This is true at every level—graduate student, undergraduate, or high-school student – all are potential future colleagues and deserve the same respect." — Prof. Henry M. Levy