Jones, who has traveled the world playing basketball since 2008, has made a habit out of showing that anything is possible. The 34-year-old athlete has not only competed at the highest levels, he's also become a writer, a podcaster and a documentary filmmaker.
As the first player recruited by former Husky coach Lorenzo Romar in 2002, Jones played alongside household names like Brandon Roy and Nate Robinson. He was known as a great defender and a versatile scorer, helping the Huskies reach three NCAA tournaments.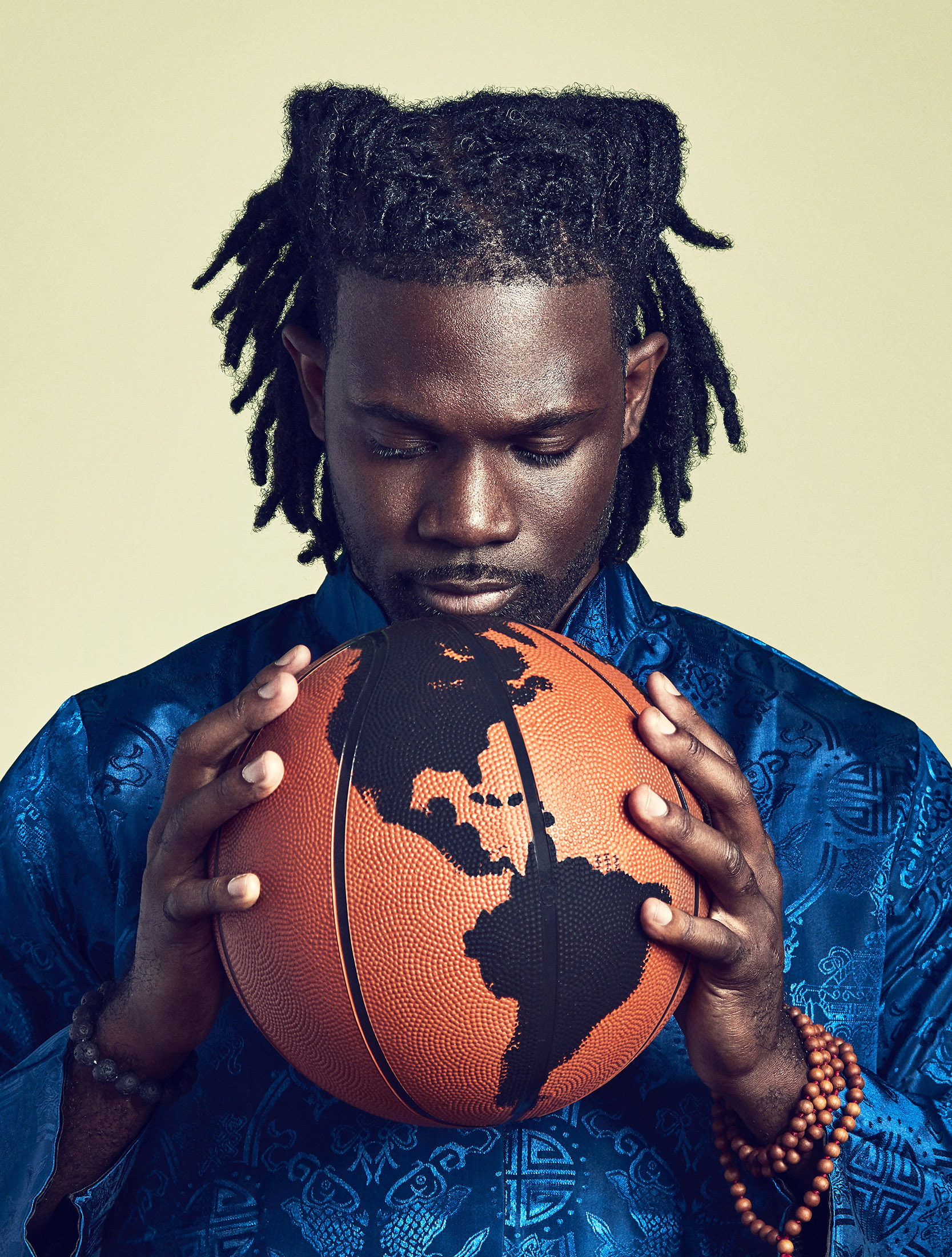 "You had all these stars, and then you have a glue guy, and Bobby was clearly the glue guy," said Stan Chernicoff, a retired UW professor who taught Jones. "I'm not sure if they could have gone as far as they did without having someone who was a little more grounded."
After graduating from the UW, Jones was picked in the second round of the 2006 NBA draft by the Minnesota Timberwolves. The team immediately traded him to the Philadelphia 76ers, where he played with Hall of Famer Allen Iverson. But Jones continued to be traded from city to city—so many times that he set the NBA record for playing on the most teams in a single season.
He started that season on the Denver Nuggets, got cut, and then landed in Memphis on a 10-day contract with the Grizzlies. Matched up against Kevin Durant one night, Jones scored 20 points, grabbed 13 rebounds and dished out 7 assists. But it wasn't enough to convince Memphis to sign him long-term. So he took three more 10-day contracts—in Houston, Miami and San Antonio—before rejoining Denver in the final week of the season.
"It was a lot to take on," Jones says. "I was very depressed, happy, excited—just a lot of emotions going on during that time. 'Damn, I'm not going to get another chance.' 'Shit, I got another chance!' As a 23-year-old, you're just trying to hang on."
After two tumultuous years in the NBA, Jones embarked for Europe, where he has since played nine seasons in Italy. He used to think that having to play in Europe was a slap in the face, but he embraces it now. "You get to travel, you get to meet new people and get to play basketball. At the end of the day, that's living the dream," he says, later adding with a laugh: "I feel like I'm more Italian than American right now."
In addition to telling his own story, Jones interviewed other men and women about playing away from home.
"It's about basketball, but more about the bigger picture of traveling and learning things, and how it can inspire you to do other things in the world," Jones says. "I did research because no one had really done much at this level like that. Even when I'm 50, I'll be like, 'Wow, I did that when I was 30 years old. Good for me.'"
Jones loves to write—he graduated with an English degree—so he started a blog called "Bobby's World" to answer questions from friends and family about his life abroad. After five seasons in Europe, he set out to direct a documentary film, "Basketball Jones: The Overseas Journey."
The documentary was just the beginning for Jones the media man. In September, he's launching a podcast series called "Growing Up Compton" in which he interviews athletes, musicians and even police officers from his hometown. Located in the heart of Los Angeles County, Compton is often associated with drugs and gangs (when Jones was 10, he lost his brother to violence, and eight years later, his childhood best friend was killed). But Compton has also has produced a great number of musicians, actors and athletes, from Kendrick Lamar to Kevin Costner to Serena Williams.
"With all the setbacks we were born with or had in our environment, we still made it out," Jones says. "So it makes it that much more enjoyable to see each other do things. Because we're lucky. We could have easily been on other side of things."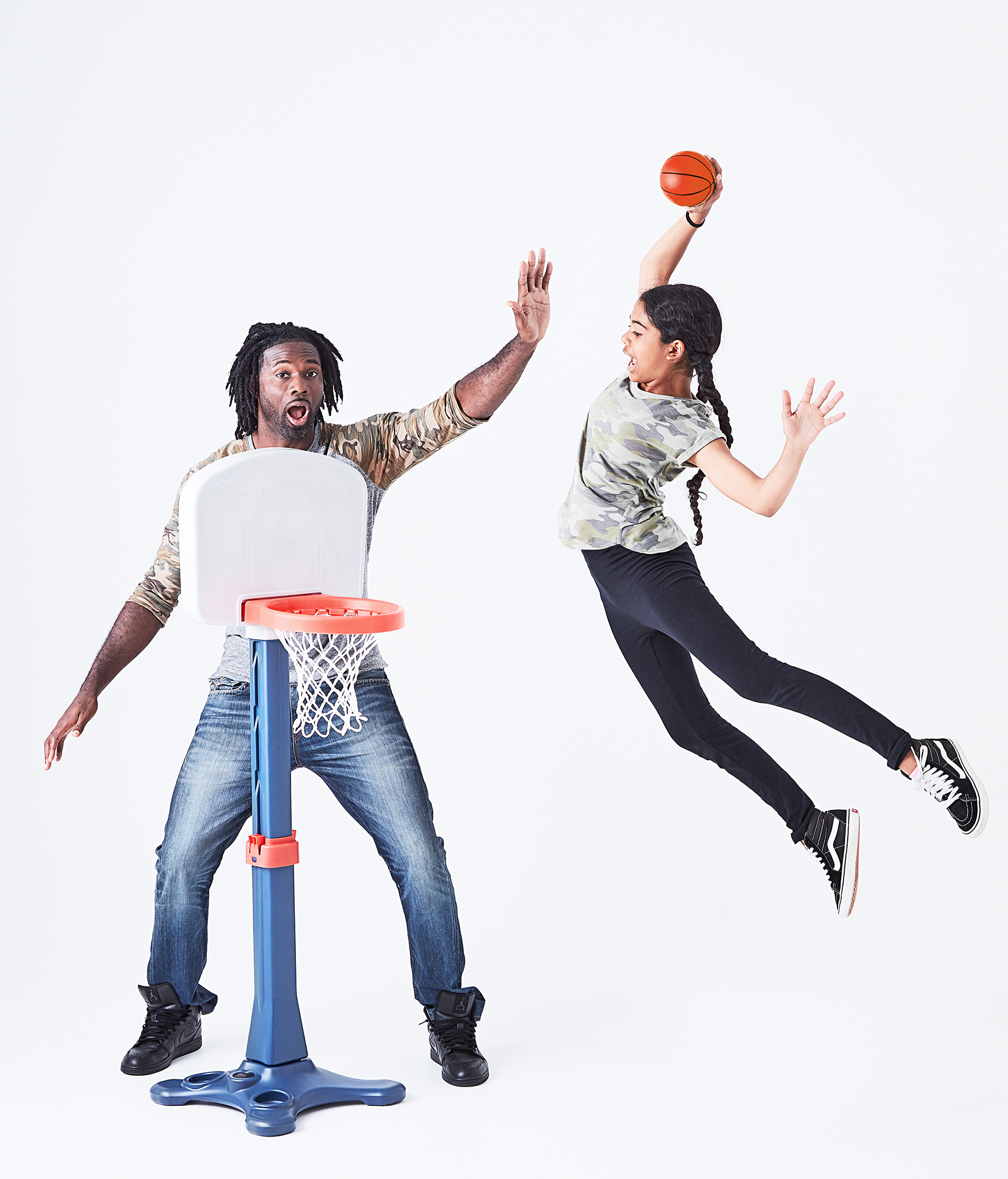 Jones is currently writing a memoir about his basketball career, and his old professor Chernicoff is helping him with it. "I just want to break down different stages of a basketball player, the psyche and the politics, and how you need to be lucky but also work hard," Jones says. "Not every gifted player makes it. It depends on your story. How good you are, how you need to network and be nice to people. There are ups and downs."
The book's structure is inspired by airplane travel, with sections linked to boarding, takeoff, turbulence, baggage and so on. Jones was afraid of flying as a kid, but it has since become a pervasive part of his life.
Also due out in September: a YouTube video series about traveling with his daughter, Aaliyah, called "Are We There Yet, Dad?" The two banter back and forth like best friends, walking from place to place with a GoPro camera on a selfie stick. "Everything I do in life, I do it for you," Jones says in a YouTube video featuring his daughter, whom he affectionately calls Stinky Feet. "I know you don't understand all the sacrifices I make for you, but one day you will."
And that certainly will not be the end of his creative post-basketball career. He wants to do a lot more. "Just keep evolving," Jones says. "I've used that word a lot the last couple years. Once you stop evolving you slow down with the mind, the body. You don't want to keep doing that until you physically can't do it. I refuse to stop."

You can follow Bobby's journey on Twitter, Instagram and YouTube.