"I can't give you power," Mckesson told a diverse audience of students, staff and faculty. "What I can do is help you find the power you have."
He recounted being in Ferguson, Missouri, a week after 18-year-old Michael Brown, an unarmed African American, was shot six times and killed by white police officer Darren Wilson. It was the fall of 2014, the early days of what would become a nationwide movement against police violence. "We didn't know what we were doing," Mckesson said, noting that they spent nights sleeping in their cars. "We were trying to find power."
The event was organized by the Samuel E. Kelly Ethnic Cultural Center, which is part of the Office of Minority Affairs & Diversity. The center has been a "home away from home" for thousands of students of color since 1972.
Mckesson, who co-founded an initiative to end police violence, has become somewhat of a millennial pop culture icon in recent years. He can be found on the front line of protests across the country—from his native Baltimore, after the death of Freddie Gray in police custody, to Baton Rouge, after the point-blank shooting of Alton Sterling. The common thread of his high-profile protests: police killings of unarmed black men.
A massive Twitter following and constant media coverage have turned Mckesson's blue vest and raised fist into a 21st-century avatar of civil rights resistance. When he was arrested in the streets of Baton Rouge in 2016, a photo of him wearing a #StayWoke shirt while handcuffed spread across social media and made its way into the pages of The New York Times. To his detractors, who often dismiss him as an "outside agitator," this wasn't exactly an MLK moment. But to his allies, and in particular to the teenagers and twenty-somethings he inspires, it was a symbol of strength in a setting of oppression.
"I continue to talk about race because race continues to impact my life & the lives of those who look like me," he once tweeted. "I'm not the enemy, racism is."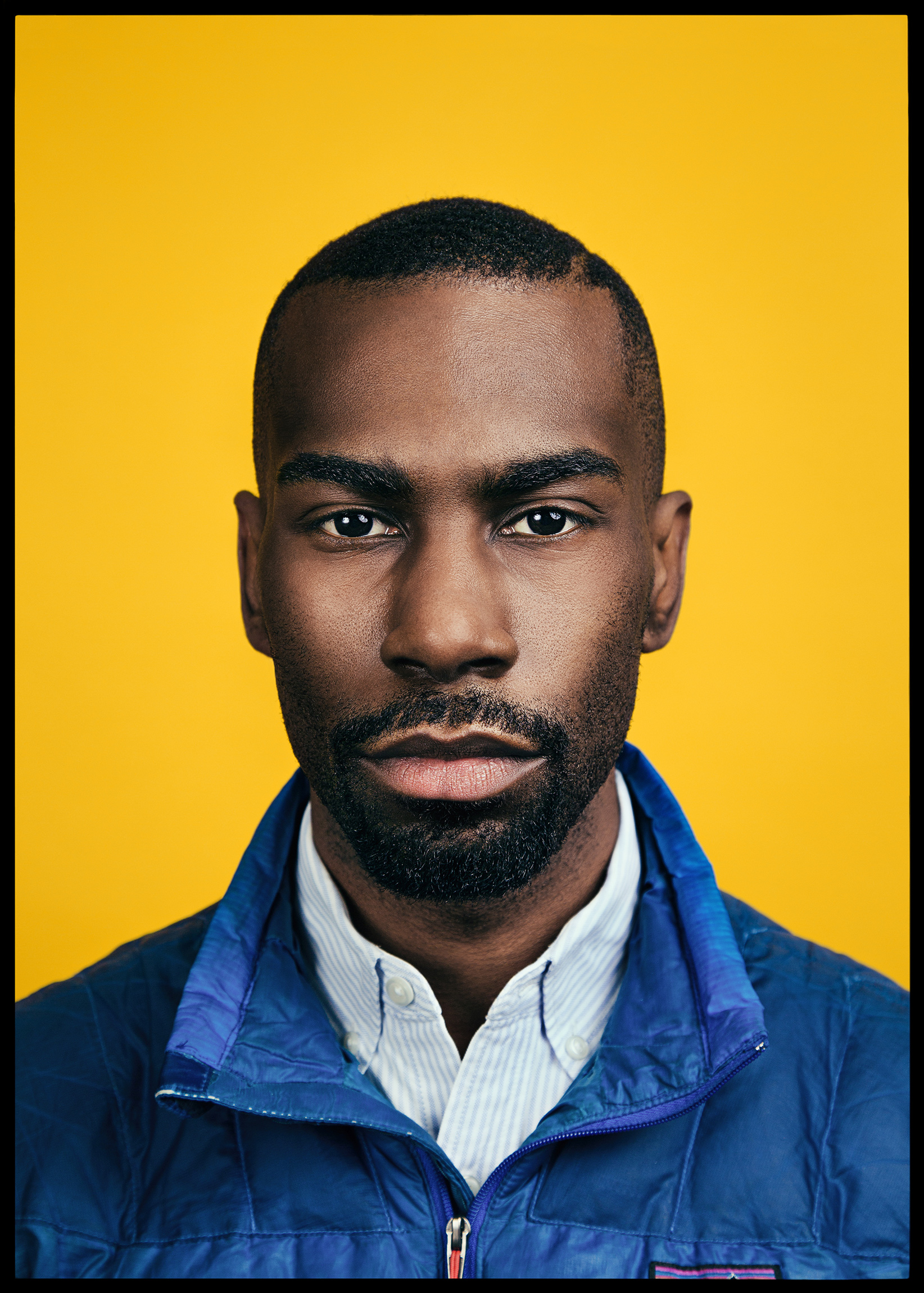 While Twitter is often mocked as a place where bored people share boring things, Mckesson has long seen the social media platform as a place where historically underrepresented opinions can be shared and widely spread. ("Twitter has been a phenomenal platform in amplifying the voices of people of color," he told "Daily Show" host Trevor Noah.)
Moderator Kayla Huddleston, '12, '16, asked Mckesson how he stays energized and motivated. After all, this is someone who spends his days flying from city to city and marching from block to block. "Let's talk about maintaining that motivation in activism," Huddleston said. "Waking up every day, putting clothes on—what is your motivation behind that?"
Mckesson said he wants to fix the world for kids who face injustice from a young age. "They didn't create the conditions of society," he said. "They didn't do it, adults did it. When I think about classes of third-graders that can't read—it's not dumb third-graders. Adults failed them."
As we reflect on the 50-year reunion of both the Black Student Union and the Office of Minority & Affairs and Diversity, Mckesson leaves us with a new perspective about the people who helped us get to where we are today.
"People talk about how we live in the shadow of our ancestors, but I've always thought we live in their glow," he said. "When you live in someone's glow, you get bigger, and the world gets bigger around you."