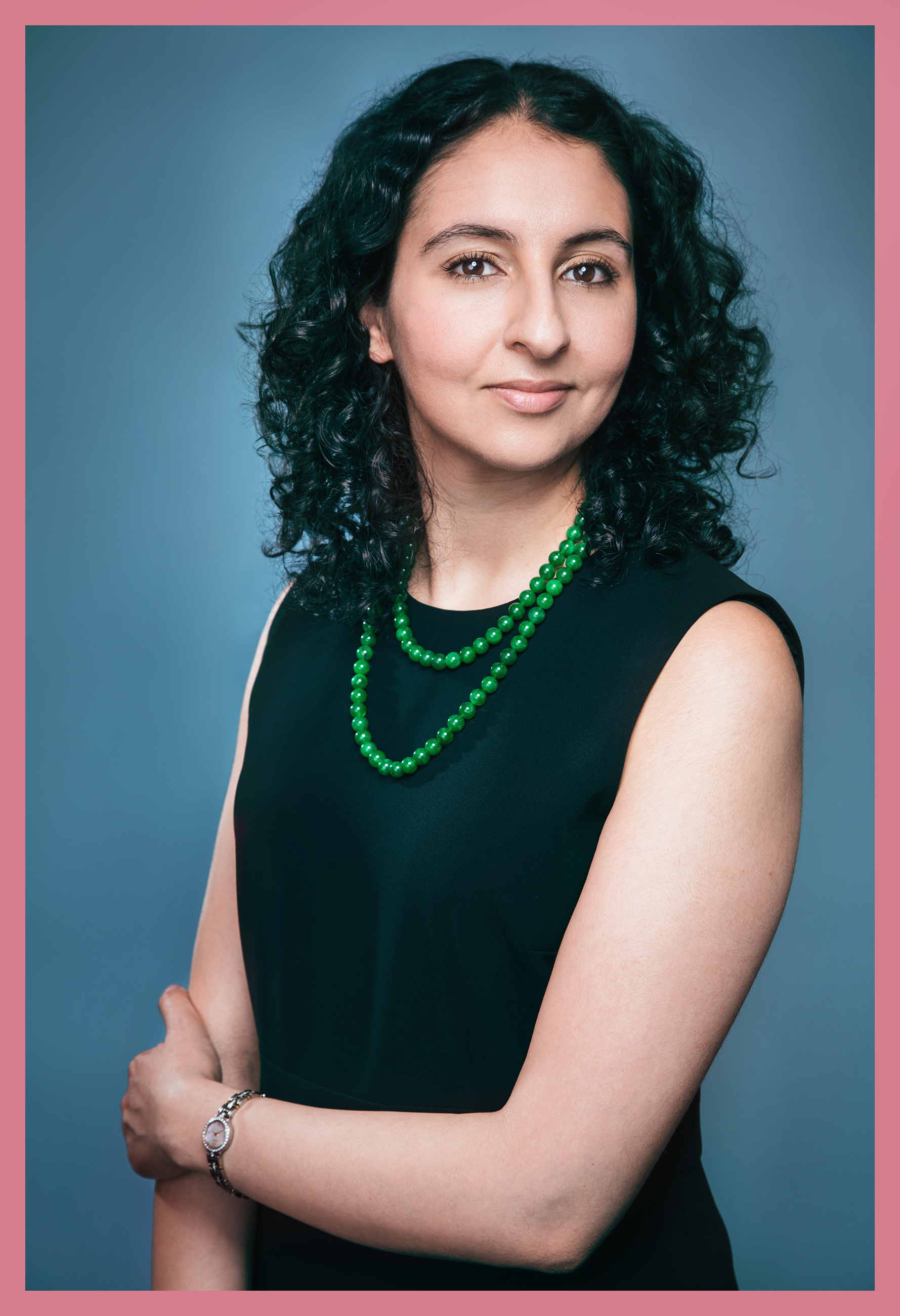 Arbella Bet-Shlimon
Assistant Professor, History
UW Seattle DTA
On the first day of her introductory class about the Middle East, Arbella Bet-Shlimon shows a picture from 1919: Egyptian women, propped up above a large crowd, protesting the British occupation of their country.
Contrary to what many students think, there's a long history of people in the Middle East—including women—asserting their rights. "A lot of people come in thinking this whole class will be about razor wire and bombs, and then I show them photos of people and their lives," she says.
As for her research, Bet-Shlimon's upcoming book is rooted in her personal story. It's about the Iraqi city of Kirkuk, where her mother was born, and the Iraq Petroleum Company, where both of her grandfathers worked.

Inma Raneda-Cuartero
Senior Lecturer, Spanish
UW Seattle DTA
Most students have never heard of the Spanish Civil War (1936-39), which Inma Raneda-Cuartero calls "probably the most important thing that happened to Spain in the 20th century." She takes her class to the HUB to see a monument honoring a dozen Huskies who left UW to fight fascism in the war (learn more about that monument here).
Raneda-Cuartero was born in Zaragoza, a city between Madrid and Barcelona, but these days she lives like a Seattle local. After hiking the Pacific Northwest trails with her husband, she cools down with a craft beer. Her favorite? Mac & Jack's.

Steve Calandrillo
Professor, School of Law
UW Seattle DTA
"I used to work jobs I wasn't passionate about, just to pay bills," Steve Calandrillo says with a smile. And then, 17 years ago, the Seattle lawyer landed a teaching gig at UW. "Every day I drive in and see the big 'W,' I thank God I'm here," he says, smiling even wider now.
He never planned to be a lawyer. At UC Berkeley, Calandrillo wanted to be a teacher, but the school didn't offer a K-12 credential—only a Ph.D. in education—so he studied economics and the law instead. "I'm still not qualified to teach at my local high school, which I think is big problem with our education system," he says.
First a lawyer. Then a teacher. Next up … politician? "I don't have the patience for that. I'd love for somebody to steal my ideas."

Kristina M. Straus
Lecturer, Program on the Environment
UW Seattle DTA
Kristi Straus likes to talk trash. The average American, she'll tell you, creates more than five pounds of garbage and recycling a day.
To make her students face their waste, she has them carry it around campus for an entire week. Water bottles, Coke cans, Amazon boxes—she has them throw it all in the bag. One exception: the stinky compost stays at home.
"Every quarter a student says, 'My roommates think I'm crazy because I'm actually doing this,'" Straus says. See a student lugging three full-size trash bags around Red Square? Think of it as performance art. "Some students carry a clear plastic bag with a tag that says, 'I'm carrying my garbage. Please ask me why.'"

Gaylene Altman
Professor, School of Nursing
UW Seattle DTA
Growing up on a farm in Kansas, Gaylene Altman learned about nursing animals at a young age. In high school, she worked as a nurse's aide in a nearby hospital. "I used to have to milk cows, so that was a vacation," she says.
Altman went on to author and contribute to many nursing textbooks, and she has taught at the UW for four decades. "I'm old enough that in my early years of nursing, patients who came in with heart attacks often died," Altman says. "Cardiac bypass surgery did not exist."
One thing hasn't changed over the years: Nursing is still about giving back. "I always teach students that nursing is a service," she says. "It's not about you. The joy of nursing comes from helping others."

Divya McMillin
Professor, Interdisciplinary Arts & Sciences
UW Tacoma DTA
Divya McMillin, a global media scholar, came to UW Tacoma to launch the communication major in 1998. Now she runs the Institute for Global Engagement, which connects the campus to the global port city of Tacoma through research and community engagement.
"The goal of the institute is to open up the classroom to the world," says McMillin, who also received the 2012 Distinguished Research Award. The institute researches communities around the globe that have been successful with issues like poverty, hunger and migration and brings those lessons back to Tacoma. McMillin wants students to dream big. The mission, in four words: "To scale up hope."

Michael McCann
Professor, Political Science
Marsha L. Landolt Distinguished Graduate Mentor Award
Besides being a master mentor, Michael McCann is a frequently published author and director of the UW's Harry Bridges Center for Labor Studies. Last year, he added another bullet point to his resume: actor. Thanks to his expertise on the infamous McDonald's hot-coffee spill case, he scored a role in the comedy series "Adam Ruins Everything" (you can watch the episode on YouTube).
As for his authorship, he's about to finish co-writing "A Union by Law," a book he started working on 20 years ago. This one's a dramatic legal history of Filipino salmon cannery workers and their struggles for justice, written as much for a general audience as the academic world.

Jody Early
Associate Professor, UW Bothell Nursing & Health Studies
DTA for Innovation with Technology
"Technology is a paradox," Jody Early admits. "It can promote liberation but also conformity, connection but also disconnection." Whether it's in the classroom at UW Bothell or on the West Bank of Palestine, her classes have empowered students to tell their own stories with multimedia tools like photography and video.
"Sharing a personal story on social media can be a powerful human rights and public health strategy," says Early, who teaches nurses and health studies professionals. But with agency comes responsibility. "You use your cellphone every day," she tells her students. "How can it be a tool for social change?"

Alan Boss
Assistant Professor, School of Business
UW Bothell DTA
Alan Boss teaches classes on leadership—yes, his last name is appropriate—and instead of midterms and a final paper, students can opt for a leadership-in-real-life project.
"You set a goal, do it, and write about it," says Boss, whose award-winning research has been published in top-tier journals. Students have started their own businesses, learned to cook and conquered their debt, incorporating principles from class along the way.
To guide the goal-planning, Boss has had one-on-one meetings with more than a thousand students over the past eight years. Scholars often define leadership as "influencing others." For Boss, it simply means influence—first and foremost, over yourself.