To those multiple ends, Schell tries to live his ideals.
Last fall, Schell's lab launched the Grit City Carnivore Project with the Point Defiance Zoo & Aquarium, Northwest Trek and Metro Parks Tacoma. The long-term research project recruits scientists to track and collect data about Tacoma's urban wildlife. He's also working with a new group of other researchers in his department at UW Tacoma to understand how Tacoma residents in the city's racially diverse neighborhoods define the most pressing environmental issues in their communities.
And when students come to him afraid that they don't belong, he is frank about his own struggles. "I think about how to be as vulnerable and authentic with them as possible. I tell them straight up, 'Look, sometimes I cry in my office. It's damn hard. Sometimes, the kids didn't sleep,' " Schell explained in Portland. "I let them know that I am human. I am flawed. I make mistakes. And you all can do that in my office, too."
Schell's openness set the tone for a different kind of conversation than is typical in academic settings. "I had never seen Chris speak before," Gallo said. "He blew me away. I had goosebumps." 
Schell feels a kinship with coyotes—and not just because he watched pups grow up during his graduate work. A framed photo of the puppies from his study—with their big ears, playing in the dry grass—hangs on his office wall. On the shelf below, an empty raccoon cage hints at his next project.
Schell knows he moves through the world as a suspect, much like the animals he observes. So he adapts. He smiles more. He carefully selects his clothes—a sport coat and collared shirt rather than the cargo pants and flannel so common among older, white ecologists. He never goes out to do fieldwork alone. "I'm not scared of coyotes, but [hearing] cop sirens when I have an anesthetized animal at 3 a.m.—that'll raise my hackles." He wears a jacket that says "Point Defiance Zoo & Aquarium staff," which "gives me some credibility beyond just being a black person out in nature."
Before the 1920s, North American coyotes lived exclusively in the Great Plains. But after wolves were hunted almost to extinction, coyotes expanded their territories and are now found throughout the country, pushing past rural areas and deep into cities. There's even a sizable population in Manhattan.
Schell, who keeps a life-size replica of a coyote in his office, explains that they fall between wolves and foxes on the canid carnivore food chain, but loom much larger in the popular imagination—both in size and threat. Adults weigh an average of 25 pounds and are about the size of border collies, although their winter coats can make them appear much bigger. Wolves, by comparison, weigh up to 120 pounds. And though they do hunt cats and small dogs (domestic cats make up 20 percent of an urban coyote's diet, according to one estimate), they almost never attack people. 
When humans spot coyotes hunting in backyards and trotting down residential streets, they often suspect the canids are out of place and up to no good. They rarely ask which human habits—outdoor cats, pet food on the porch, roads and new homes covering what was once open space—encourage coyotes to stick around and adapt, Schell says.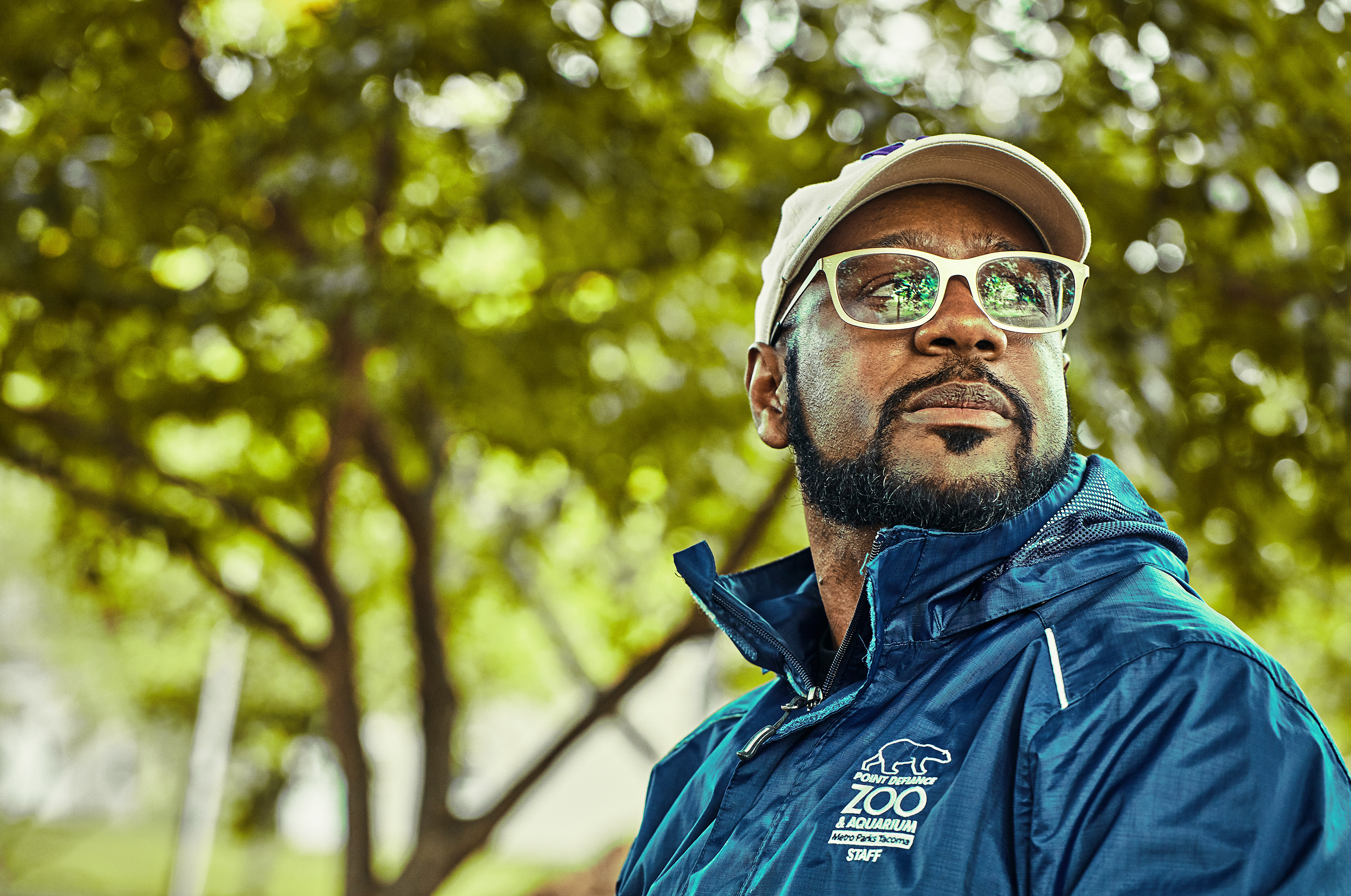 Experts already knew that urban coyotes were bolder around people than their rural counterparts when Schell started his graduate work. But they did not know why. After observing eight coyote families at a federal research facility in Utah, Schell found that coyote pups learn not to fear humans by watching their parents. "Each generation is bolder than the last," he says. "Soon you have a litter of puppies that, by the time they become adults, are city slickers."
If Schell notices a coyote too close to homes or a nature trail, he walks toward it, clapping and shouting. Coyote specialists call this hazing and it's the best way to head off conflict with humans. Those canid encounters might endanger people, but are more likely to end in removal or death for the coyotes, Schell says. "If we do this hazing as a community, making sure the animals have a healthy fear and caution around people, then they survive longer, the population stays healthy, and we still have coyotes in our city without fearing them."
As a young, black ecologist, Schell believes he has an edge. He's already more practiced than most scientists at modulating his message based on the audience. He sees connections and possibilities where others see discrete conditions and natural divisions. He wants to be an ambassador for his field, a bridge between urban ecology, sociology, history and urban studies.
"That code-switching is something that urban ecology should adopt," Schell says. "Traditional ecologists marveled at how wildlife adapted and completely ignored the inequality that exists in cities. 
"I feel like it's my calling and my job to say, 'Let's reconsider this.'"