The program, a 20-year, $1 billion initiative aimed at reducing the financial barriers to a college education for 20,000 students, was created in 1999 with a grant from the Bill and Melinda Gates Foundation. To date, the foundation has awarded nearly 6,000 scholarships to students studying in five different fields: math, computer sciences, natural sciences, education and liberal arts sciences.
"The best and the brightest students shouldn't be denied access to higher education simply because they can't afford it," Microsoft CEO Bill Gates said when the program was announced. "Melinda and I hope that this gift will not only benefit thousands of students, but also benefit America by empowering a diverse generation of leaders who otherwise might not have a chance."
Over the last three years, the University of Washington has been able to attract 90 Gates Millennium Scholars. Here are the stories of five recipients.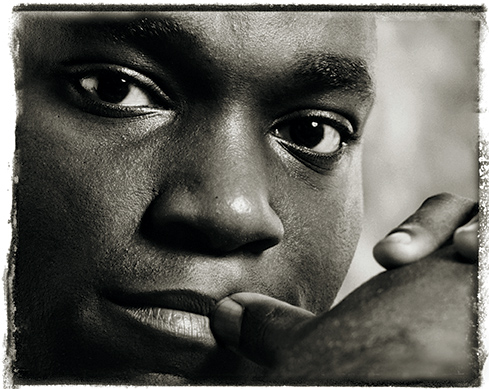 Morris C. Johnson Jr.
Age 29, Doctoral Candidate, Forest Resources
See, the funny thing is, when I was in high school, whenever the teacher asked who is going to college, I never raised my hand. I wanted to be the Marine, you know, "The few and the proud." I'm not sure what changed my mind. I lived in Waterproof, La. Twenty-six people graduated with me in my class. There were no advanced math courses. When I got to college, it was a big culture shock. I went to Southern University in Louisiana—the largest historically black college in the country.
My parents did not go to university. On mom's side I am the only child who ever graduated with a bachelor's and other degrees. I tell my wife all the time that I'm kind of surprised that I'm even in college. I was raised by my great-grandfather and grandmother. I don't even remember what my father looks like. My mother never had a real job. My great-grandfather never went to high school. My uncle and aunt know what a master's degree is, but not my grandma. They know I've been in school for a long time, they don't understand what a Ph.D. is.
I didn't want to take out loans, because the most stuff I'm interested in is not worth the investment. How did I get in forestry? The reason is for the money! Nobody believes me, but that's how it was. They started something new and they needed to get students in. Never in a million years had I thought I would go into forestry! See, back in Louisiana you don't go to the woods, especially a fella with a nice tan like me.
If you major in the urban forestry program, you're required to do two internships. By the time I was enrolled, there were no good ones left, except a traditional forestry internship in Prospect, Ore. I took a Greyhound bus there, and I got "married" to the U.S. Forest Service for two years. Then I got bored and decided to go back to school.
I considered UW, and my mentor, Chad Oliver, whom I've known from working in southern Oregon, told me I should come to Seattle. Oliver, a UW forestry professor at the time, gave me a research assistantship and got me in, even though I didn't do very well on the GRE. I came here in 2000, the same year I was married.
I found out about the Gates scholarship one week before the deadline. Chad told me, "You should apply for it." In many ways it is because of Chad that I got this scholarship. The first thing you have to realize is the distinction between the adviser and a mentor. Chad would be mentor and a second father. He would always tell me, if you have trouble, let me know. He'd give me his number, his address, he'd tell you the way things are. He wouldn't be sugarcoating things.
Then I received a letter, which simply said "Congratulations! You have been selected as a recipient." To this day I'm still shocked. I'm still suffering from an impostor syndrome. I don't know what I did to get it. Now I look back and I realize that I did some preparation. I thought there is no way I can go to get a Ph.D. My plan was once I got my master's degree, I am outta here, but when the Gates came along, everything changed. If it wasn't for the Gates scholarship, there wasn't a Ph.D. for me. I carry around a card with me, which I will give to Bill Gates someday. It reads, "If it wasn't for you, I'd never be in school."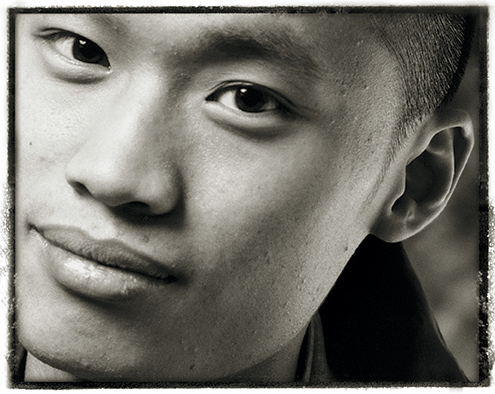 Yarun Luon
Age 21, junior, Informatics
My parents don't know I have this scholarship. It is very hard to explain to them what I got. They think it's all paid for by the state. I don't tell them about my successes. I don't tell them because of my little brother. When he was little, they put a lot of pressure on him by pointing out my achievements. I was very lucky growing up in a middle class neighborhood. Even though my family was poor, I was exposed to people who were better off. It was the peak of my parents' financial stability. They owned a doughnut shop, which for some reason was the most common Cambodian immigrant, get-rich-quick scheme in the '90s. My brother was not so lucky. When he was growing up, my parents' business went under. They moved down south. My brother now has to deal with all the problems of a poor neighborhood and the stress my parents put on him—because of me—is not making it easier.
My parents came from Cambodia in 1980. I am not really sure how, but they left because of the genocide that was happening in the country. They refuse to talk about it now. I guess they try to put the past behind them. Every time I try to ask about what happened, my dad turns stone cold and won't say anything. My mom just starts crying. I am what you call second generation. My parents decided to have me after they came here. We still have few relatives in Cambodia, but if Pol Pot and his Khmer Rouge regime hadn't ever occurred, I'd have so many aunts and uncles. They're all gone now.
My dad managed to get a high school education, not college. My family does not value education very highly. But I wanted to be successful in life. I wanted to be able to take care of my family, of my parents. So I figured I should go to college, because education is very valuable—it opens doors.
My parents know that education is important, but unfortunately they don't know the system. They have always told me to study hard, but in terms of getting around the system, I had to do it on my own. I went to high school in Shoreline. I got exposed to computers at an early age. I have always worked on them at school. My third grade teacher encouraged us to use computers, but I was the only one doing it. So I became better than others, and when you're better at something else, you just want to keep on doing it. I did well in school, got involved in the community service through the environmental club and worked a lot at regular high school part-time jobs. All of that, I guess, helped me to receive the Gates Scholarship.
At the time when they awarded the Gates to me, I was not as happy as I should have been. I thought, "OK, a cherry on top of my other scholarship." I took it for granted back then, but I am not taking it for granted anymore. The biggest impact this scholarship had on me—it really encouraged me to get a master's. It enabled me to focus not so much on finances, but on the academic part of college.
You have to be careful when you talk about your scholarships. I don't want to appear cocky to people. The Gates is such a great scholarship. It allows you a full ride to go as long as you want. I am lucky to be one of the very few students graduating with no loans. I know that the majority of Cambodians live in poverty in America and the fact that I was able to climb the ladder makes me feel good and in a way I do feel I represent them—I am going to give them a good name, you'd say.
Lorin Baker
Age 21, senior, Psychology and Pre-Med
About five years ago I moved to Seattle with my mother. During the same year both my grandmother and my mother got cancer. My mom was undergoing radiation to treat the tumor, so I couldn't be near her. She is doing OK now, but because of the treatment we ended up with a lot of bills. I went through many different high schools, while living with my grandmother and had to deal with my parents' divorce. A major setback was when my mother got laid off from Boeing during my senior year of high school. It was a year of major challenge, change and heartache for me. I lost my grandmother. I am proud of the fact that I was able to stay focused on my studies.
My parents expected me to go to school. They recognized that not everyone will go through college, but they did stress the importance of education. Because I received other scholarships before, I don't think that they were very surprised to see me receive the Gates. So in a nutshell, I think what helped me getting this scholarship was the difficult family situation, along with grades and volunteering.
My family was always active in the community, so I think that had a big effect on my volunteering. I volunteered for the homeless with my mom's friend, who goes out and feeds people on streets.
I also volunteered with Team Survivors NW, a support group for breast cancer survivors. I learned about it my freshman year and continue volunteering there to this day. Sometimes that could be difficult emotionally, especially when a person you know learns that the cancer has come back. But at the same time, it is comforting to hear the inspiring survivor stories and be a part of the caring and support team for these brave women. My experience with these women gave me real insight into what both my grandmother and mother experienced.
With regard to my future plans, I'm definitely interested in something that deals with the human body. I would like to do reconstructive surgery. Why do I want to be in the medical field? I don't see myself doing anything else. I know med school will be stressful. Both my parents were wary of my decision because they know what lies ahead, but they are supportive. Despite all the difficulties in my life, I graduated with a 3.8 from high school. I found out about the Gates Schloraship through my Equal Opportunity Program counselor and saw it on the news. It came at a very good time, as my major scholarship, which I received for graduating in the top 10 percent of my class, was over. My mother still is unemployed. Her debt burden due to surgical and medical expenses is still large. The scholarship is a real godsend. Without it I would be in a different place, where I would have to take out loans, which would be very difficult to pay, especially with my mother's medical bills.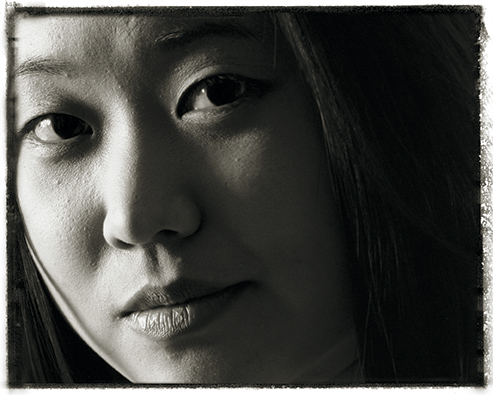 Moon Ki Hwang
Age 23, senior, Comparative History of Ideas and International Studies
I don't know if it was exactly my parents who encouraged me to go to college. I always thought I would want to get a higher education. I was born in South Korea and moved to the U.S. when I was 12. Ever since I could speak and walk, I have always wanted to go to school. When I was little in Korea, I would pack my backpack and books and walk to the elementary school by myself, but at the door they would always turn me around and bring me back to my mom. She still jokes about that.
My uncle immigrated to U.S. back in the early '90s. One year my parents decided to come here for my cousin's marriage and brought me along. After the marriage was over they left me in California, fearing that if I returned to Korea, I wouldn't agree to emigrate back to America permanently.
When I came here, I did not know any English. I had to learn it in school. Because I had people teach me English, I wrote to the UW ESL department and they tried to set me up with students who wanted to learn Korean. I also joined Union Gospel Mission. Somehow, I am more sensitive about the issue of hunger, because my parents used to make me fast one day a year. That taught me what it's like to starve. So whenever I get a chance to do a community service, I am more likely to serve meals.
My future goal is to have a career in law and public policy. I want to take a year off from school to find a fellowship and actually get some work experience in the field. I already have done some work there. My sophomore year I went to Korea through the law school direct exchange program. There I researched "Korean Comfort Women." During World War II, Japanese soldiers abducted young women and used them as sexual slaves. I was trying to figure out why this issue was silenced in Korea until the 1990s. I have always been interested in women's issues and in Korean-American issues. I am choosing law because it is one of the most effective ways to change things. I want to do something with international human rights.
At the same time, after receiving the Gates scholarship, I want to make sure that I do my best to contribute to the minority community. I think law needs minority representation, especially because it plays such a large role in shaping American public policy.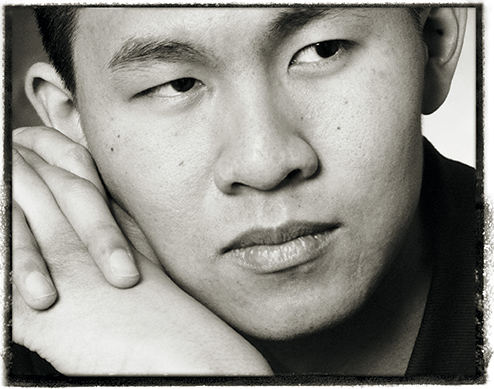 Michael Look
Age 19, junior, Bioengineering
I don't know if my story is all that extraordinary. I was born in Seattle. Both of my parents are from China. They came here in the 1960s. I never asked them why they immigrated to the United States. They speak Cantonese. I used to speak it too, but I don't speak it very well.
My parents used to tell me to do well in school, but after a while I learned to push myself. My teachers used to say that diversity contributed to what makes up a great education and I think they were right. As a student at Franklin High School in Seattle, it was very natural for me to hang out with all different kinds of people, and to grow up in a very heterogeneous environment. I was very lucky to be raised in that kind of environment, because it exposed me to all different kinds of people, cultures and ideas, all of which can expand your perspectives of the world.
I learned about the Gates scholarship through my high school counseling office. In the application essay, I wrote about a number of topics: my volunteer experiences through the Key Club, books I read and my senior project of working in a biology lab. Additionally, my U.S. history teacher and a faculty adviser wrote recommendations for me, both of them were aware of my academic ability. The summer I graduated from high school, the Gates Foundation sent me a letter saying it was awarding me a scholarship. I was excited.
The Gates scholarship is great because it recognizes potential in people. And it's definitely flattering to have this sort of honor awarded to you. What it did for me was sort of validate my efforts, by saying that you have this promise and that you have that potential. But I believe there is definitely a lot of expectation with receiving such an award, as if the Gates Foundation is also saying, "You should live up to the potential we think you have, which starts with doing well here at the University."
I really appreciate what the Gates Foundation is doing. It will have lasting improvements in society in terms of representation in sciences. This scholarship is very encouraging to people to go into science, which provides a deeper perspective into the way the world works and why it works this way. I am in the bioengineering department. I've always liked biology and I joined the UW bioengineering department because it has a truly interdisciplinary approach to answering complex questions in biology. Its research and education draws across diverse fields to address biology questions in a way that is great and unique, and cannot be done through a one-sided view. And there is a strong recognition of diversity. They recognize people as people.
The face of financial aid at the UW
How needy are the undergraduates at the University of Washington? The Office of Financial Aid this year will help about 48 percent of the total undergraduate population—that's about 15,000 students.
Because 92 percent of those who receive aid are residents of Washington state, the office focuses much of its analysis on needy resident undergraduates. "About 55 percent of resident undergraduates who receive aid get loans. About 45 percent receive grants, scholarships or work study," says Financial Aid Director Kay Lewis.
Students increasingly rely on loans to help finance their education. For the Class of 2002, about half of the 7,088 who graduated had loans. For these new alumni, the average cumulative debt was $14,528.
One significant statistic is the number of students who qualify for federal Pell Grants, which go to the most needy college students. This year about 23 percent of UW undergraduates will get these grants. This number is higher than at many peer universities—even those that charge much more for tuition. For example, the University of Michigan has only 14 percent of its undergraduates receiving Pell Grants.
"This tells us that about a quarter of our undergraduates come from very low income families," Lewis says, "and that we have made efforts to maintain access to this University. We feel good about that, knowing we're helping students."
UW officials also know that rising tuition has an impact on all of its undergraduates, including its most needy students. When the state gave the UW authority to raise its resident undergraduate tuition 16 percent last year, it also told the UW to set aside 3.5 percent of that increase for financial aid. But the UW followed its own policy to set aside 7.5 percent, ensuring that there would not be an increased burden on students with the most need. Increases in federal and state need grant programs also helped.
"But storm clouds are on the horizon," warns Eric Godfrey, the UW's assistant vice president for scholarships and student programs.
Costs—tuition, books, and room and board—are continuing to rise, he says. "Right now total costs come to about $15,000 a year for resident undergraduates and it could be $20,000 in a few years. We cannot expect federal and state aid programs to keep pace with these increases."
While the UW expects to administer $137 million in financial aid this year, only 10 percent comes from scholarships. About $5.7 million comes through the central Office of Financial Aid while $8.3 million is awarded by departments and other units, such as the UWAA Alumnae Board. Private scholarships not administered by the UW—such as the Gates Millennium Scholars Program—are not counted in those totals.
The University only has about 10 percent of its endowment dedicated to scholarships, says Godfrey, amounting to about $97 million. Peer universities such as the University of Michigan or Cal-Berkeley have much larger percentages in their endowments.
"Over the course of the next several years we need to expand the central scholarship endowment and scholarships administered by schools and colleges," Godfrey says. "Economics have changed in very significant ways since 1990, especially the shift in economic support from the state.
"Private support may be the only relief valve we have," he says.
— Columns Editor Tom Griffin