The tweet didn't name Ninh, but it didn't have to. "It was targeted at me," he says, now detached from the event. "But rather than dwell on it, I decided to share my experience." The 16-year-old logged on to Facebook and uploaded a video about how he felt. Then he made other videos. "It's OK to Be Single," one declared. Viewers started chiming in. Guys asked for advice about girls. Girls asked about fashion.
By the time he enrolled at the University of Washington Bothell in 2014, thousands of online fans had come to know him as "Flawless Kevin," a fast-talking, colorfully dressed YouTuber who starred in over 100 videos about adolescent insecurity and LGBTQ issues. Making people smile came easy to Ninh, but over the next four years, he learned that social media could also be a way to educate and empower his fans—and to find himself.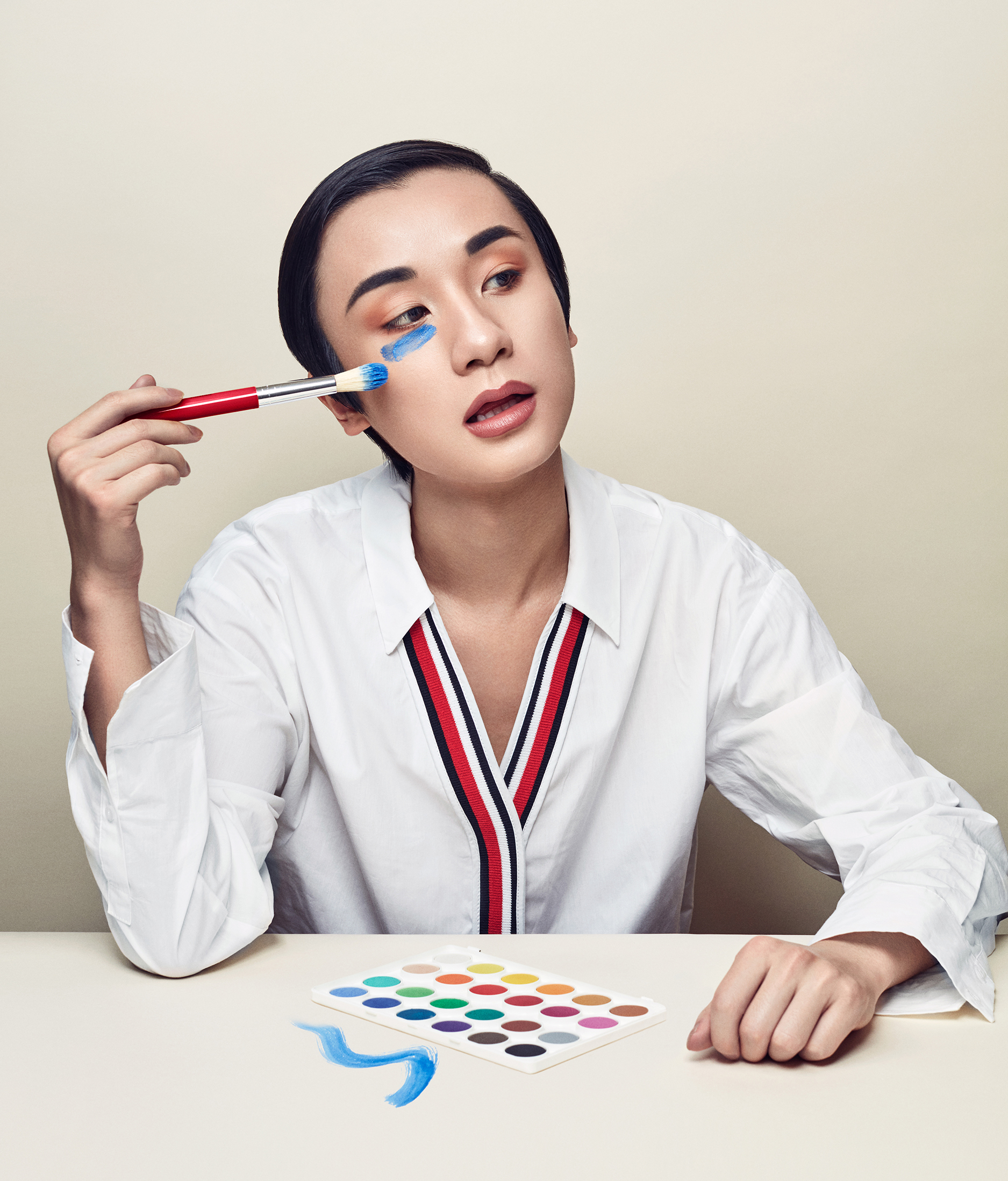 As a freshman in college, Ninh knew he was gay. He shopped in the women's section for clothes, but he didn't know how to name or frame his blossoming gender identity. His bubbly personality helped him land a job as an orientation leader the summer before his sophomore year. At an employee retreat, he roomed with a trans co-worker. "I had so many questions for him because I had never met somebody in the trans community," Ninh says. "He gave me the term nonbinary, which I really identify with."
Being nonbinary means that you don't feel exclusively male or female. You may feel both, or in between, or neither. Ninh is comfortable with his biological sex (that's why he sticks with the pronouns "he" and "him," and why the first words on his Instagram page are "Yes, I am a boy"). But he's not comfortable with presenting himself as strictly male. "I never feel, or want to be, one gender or the other," he says. "I wake up every single day feeling outside of the box."
View this post on Instagram
By sophomore year, Ninh sought out classes in Gender, Sexuality and Women's Studies. "Not only to learn about society," he says, "but to learn about myself." Now he uses his platform to share both academic and everyday concepts of gender and identity to people around the world. The New York Times even tracked him down for a story called "His Eye Makeup Is Way Better Than Yours."
Ninh's YouTube page, which has nearly 400 videos, is divided into channels about love life, fashion, back-to-school tips and even K-pop (Korean pop music). Some of the videos are narrative short films, such as when Ninh plays the character Pennywise from Stephen King's "It" to represent the feeling of being in the closet. Others are hastily assembled skits, such as "Straight Versus Gay: Morning Routine," in which he plays a pair of twin brothers getting ready for school. It's been viewed 1.4 million times.