Everything changed after he met with graduate students and faculty in astronomy. The planets aligned. A professor mentioned the UW's Graduate Opportunities and Minority Achievement Program (GO-MAP), and said that Hunt-Walker would receive a fellowship with enough financial support that he wouldn't have to teach or work as a research assistant his first year.
With all the challenges of moving, learning the department, taking classes and acclimating to the school in general, having to teach would have overwhelmed him, Hunt-Walker says. "But with funding for the first year, GO-MAP had already set me up for success, and I hadn't even become a student yet."
When Hunt-Walker returned that fall to start graduate school, he found new friends through GO-MAP who were having similar experiences. They formed a community and would meet up for meals and sometimes go out to minority-owned bars where he felt he could kick back and "just be my Blackademic self."
"I was in spaces with people who just got it," he says. "And that support system stayed with me for the most difficult moments of the academic year."
When it comes to diversity, graduate schools around the country struggle to find and recruit underrepresented minority students. And that is only the first challenge. Many first-generation students and those from low-income backgrounds may not even know that graduate school is an option. Then, once they do apply and arrive, they don't find people who look like them or share their experience. They may feel isolated.
The UW has about 14,500 graduate students. Of them, about 12.5 percent are underrepresented minorities. Often, in fields like astronomy, economics, political science, mechanical engineering and earth and space sciences, they are the only person—student or faculty—in the department with their racial or cultural background.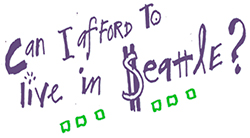 Fifty years ago, the University's leaders recognized the profound lack of graduate students of color on campus. In 1970, they created a program to strengthen graduate diversity and transform the UW into a place where every student can thrive. A new assistant dean of the graduate school, Herman McKinney, was hired to recruit students of color from around the country. His office, at the time, had the simple job of finding students and providing them with financial support.
Then in 1975, the Board of Regents voted to provide special educational opportunities for underrepresented minority and women students, making it one of their highest priorities. Funding for students of color was the major focus.
Nearly two decades later, Julius Debro was hired away from his job as the chair of the criminal justice department at Atlanta University (now Clark Atlanta University) to become associate dean for the program. At this point the UW was receiving 12,000 graduate school applications, and only about 100 of them came from students of color, Debro says. Under his leadership, the program recruited faculty as well as students—understanding that a diverse faculty would not only enrich the campus community, but would go much further in attracting students of color.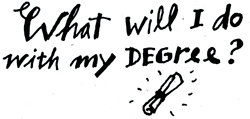 Debro was challenged to get the faculty to focus more on diversity and change their student recruitment and selection practices—especially since they were entrenched in their own research and didn't show much energy toward bringing in more students of color. "It can be done," he says. "But there has to be a commitment from the departments and the faculty."
He found some students really helped the program foster community. "Roy Diaz, for example, was very social and friendly," Debro says. "We worked with students like Roy to get people together. We'd meet on weekends. We'd get tickets for football games." Diaz, '94, '96, '02, completed a Ph.D. in biophysics and a law degree while at the UW. In 2015, he was president of the UW Alumni Association.
Once the students were on campus, they still needed help, Debro says. "We tried to teach them how to change their study habits for graduate school and how to form small groups across departments to create social support," he says. "Our intent was not only to recruit them but sustain their studies here. Then we stayed in touch and tried to help them find jobs."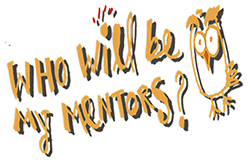 Being able to consider race in the admissions process was an important tool in bringing diverse students to the UW, Debro says. When Initiative 200 passed in 1998 and Washington became one of the first states to ban affirmative action, the number of underrepresented minority graduate students plummeted, and the efforts of the program were undermined. In the face of the new challenges, Debro decided to retire.
While much has changed since the creation of the program in 1970, campus populations of underrepresented groups still fall behind state numbers. For example, Latinx students make up 8 percent of the student population, while Latinx people make up 18 percent of the state's population. Those numbers are lower among graduate students.
Even with the challenge of I-200, the program has persevered. Kayla Newcomer, a GO-MAP students who works in the program office, researched similar programs nationwide. Many schools had diversity awards or professional development opportunities for their underrepresented students, but "there was nothing as robust as what we have here," says Vanessa Alvarez, the current GO-MAP director. "You hear that from a lot of our students who do decide to come here. We are very fortunate to have an institution that invests in our work and donors who support our goals."
Now, some faculty are using GO-MAP as part of the lure to bring students to the UW. "A couple of weeks ago, a faculty member in anthropology brought by a candidate to show them how they might connect with a community," Alvarez says.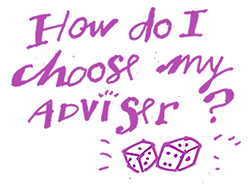 Typically, each spring, graduate programs from across all three campuses bring in prospective students who have already been admitted to visit labs, meet faculty and decide whether to attend the UW. GO-MAP works with the departments to ensure that the minority students who visit campus are included in special receptions where they can hear from current graduate students about topics like being an underrepresented minority on campus, housing and graduate fellowships.
"I went to a breakfast at the UW Club, with a view of the mountains. I met some of the staff and connected with other students of color," says Erin Lee, a second-year master's student in public health. The GO-MAP staff and students gave her advice, encouragement and a way of imagining how she would fit in with the University. "Because of that, I felt very comfortable coming here."
Through GO-MAP advice, Lee has found mentors outside of her department. "I want to further my understanding of black women's health and black maternal health," she says. Now she has connections with Kemi Doll, a doctor in the School of Medicine who specializes in obstetrics and gynecology, and LaShawnda Pittman in American Ethnic Studies. "I don't think I would have been able to stick it out here without the community I've found and built," says Lee.
The GO-MAP program is nested in the offices of the Graduate School. The four doors of the staff members' offices open into a small central hallway furnished with a couch and cushy chairs. When campus is open, students often swing by between classes to visit, vent or seek advice. GO-MAP also hosts dinners and social events, "power hour" discussions with faculty and community leaders, a dissertation writing group with faculty advisers and advocacy for students across campus.
"At GO-MAP we were celebrated, respected and not treated as tokens," says Louie Leiva, who completed his master's in urban planning in 2019. Looking at graduate schools, he had considered New York University, the University of Southern Californian and the University of California at Berkeley. "But none of them had a GO-MAP," he says. "From the first point of contact, they embraced me in a genuine and loving way."
At top: Students David Mendez and Kayla Newcomer, seated, landed coveted jobs this year as staff assistants in the GO-MAP office, a place where they can get help with their studies, find financial support and connect with other students and faculty from minoritized communities. Standing, GO-MAP staff members Willa Kurland, left, and Carolyn Jackson are responsible for graduate success, and outreach and recruitment, respectively.