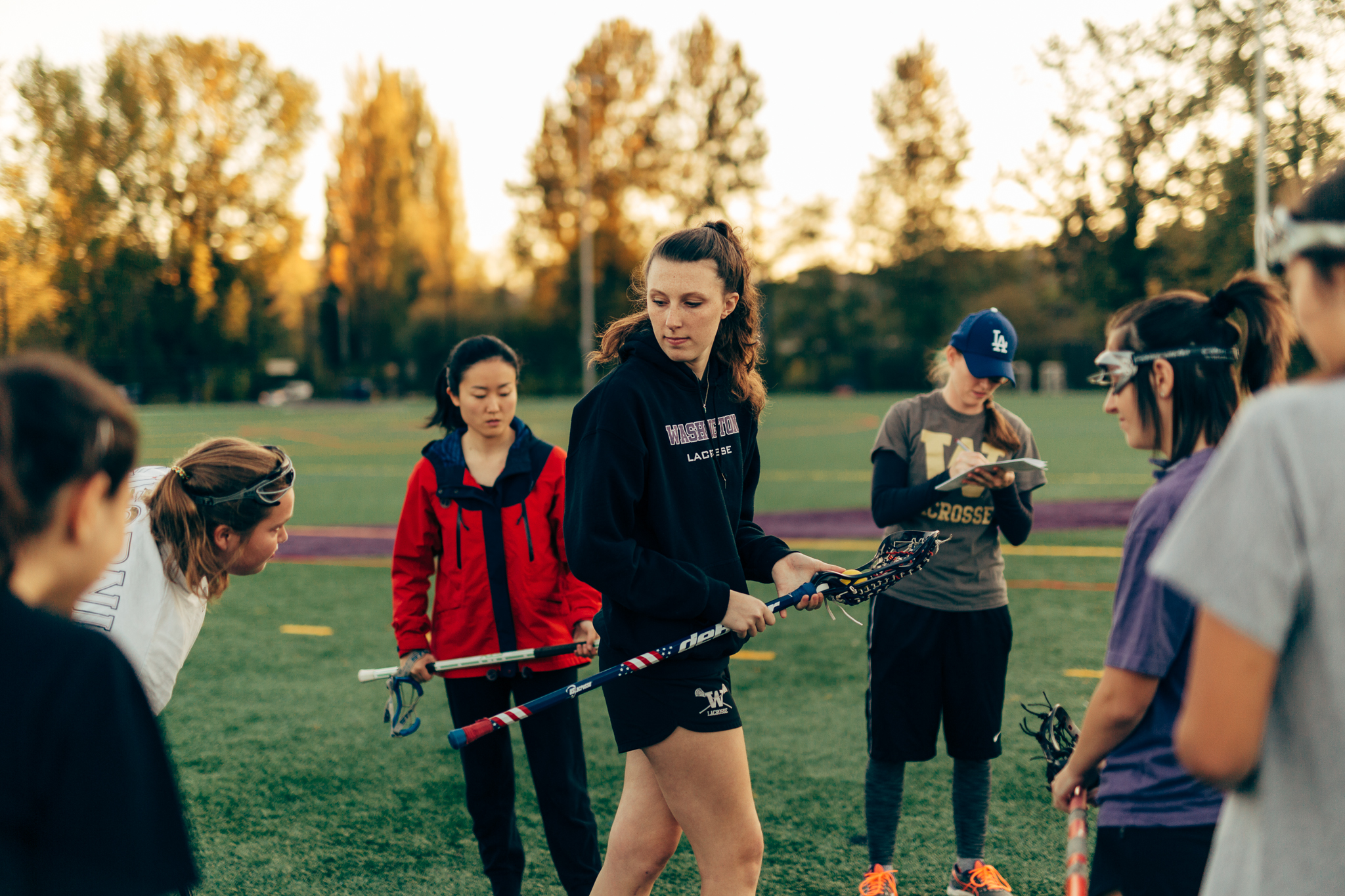 Clara: I kind of feel the same way. Originally, I thought about going to college to play lacrosse, so I would talk to Division III coaches and reach out to people through tournaments. But then I decided that I wanted to go to a bigger school. I found UW, but honestly, I didn't look if the school had a lacrosse team before I came here. But when I found out there was a team, it was a no-brainer. Of course, it's what I do.
Maike: I wake up around 7 and I usually have an early class. I spend a lot of time on campus studying and doing projects. I generally run home and then run to the practice. Then I do some homework and go to bed around 11 p.m.
Clara: I wake up and have a class. Or, since I'm a campus tour guide, I give a tour in the morning. I go to class from noon to 3 p.m. then I go to work until 5 or 6. Practice is right after that.
Maike: Time is the biggest challenge for me. I would like a few more hours in the day. Schoolwork is definitely a priority for us. A game will take up two or three hours, and you're driving all over the place, so even if you think you'll have time to do homework, the weekend goes by fast. We go to the hotel room and study together until we go to bed.
Clara: Time management can get tough. Especially school. School's the thing that I always say, "Oh, I do it later"—but it's why we are all here.
Maike: I love the reaction I get when I tell people I play lacrosse, because a lot of people don't know that women's lacrosse is different from men's. Men just hit each other and wear all these pads, so it's very much a contact sport. But women's lacrosse is technically not a contact sport, even though you still get bruised and beat up a little bit. People think I'm super badass, and they envision me as someone who's fully suited up playing men's lacrosse. Sometimes, I just ride that wave.