Turns out I'm not the only one who relies on public buses as a place to inspire me creatively. Meet Nathan Vass ('09), author, filmmaker, author of "The Lines That Make Us" and Metro bus driver who received his BFA degree in Photography at the University of Washington. We talked about why he loves film photography as a medium, buses as a model for their cities and finding beauty in everyday things.
This conversation has been edited for clarity and length.
How did bus driving become a part of your career?
I was entranced by the community on public buses, which are often a microcosm of the cities they serve. Riding buses is also a form of downtime, where I can focus on looking out the window and watching the world go by. When I'm driving the bus, I can focus on the lives of others and get out of my own head.
As a bus driver, I do more listening than talking and I'm moved by the conversations I have with others, which informs my writing and photography. I try to be thankful for what has become ordinary because those moments are beautiful and shouldn't be taken for granted, like someone being kind or caring for another person.
In what ways does your photography degree inform your work?
I use my degree every day as a bus driver —it helps me contextualize what's happening around me. I was also in the last cohort that was taught color darkroom photography, and that's my favorite medium because it contains imperfections, just like humans. Philosopher Blaise Pascal talks about how people often live in the future or the past, and we tend to focus on the present only when we feel good about the future. With film photography, you're capturing ephemerality and sharing it with others.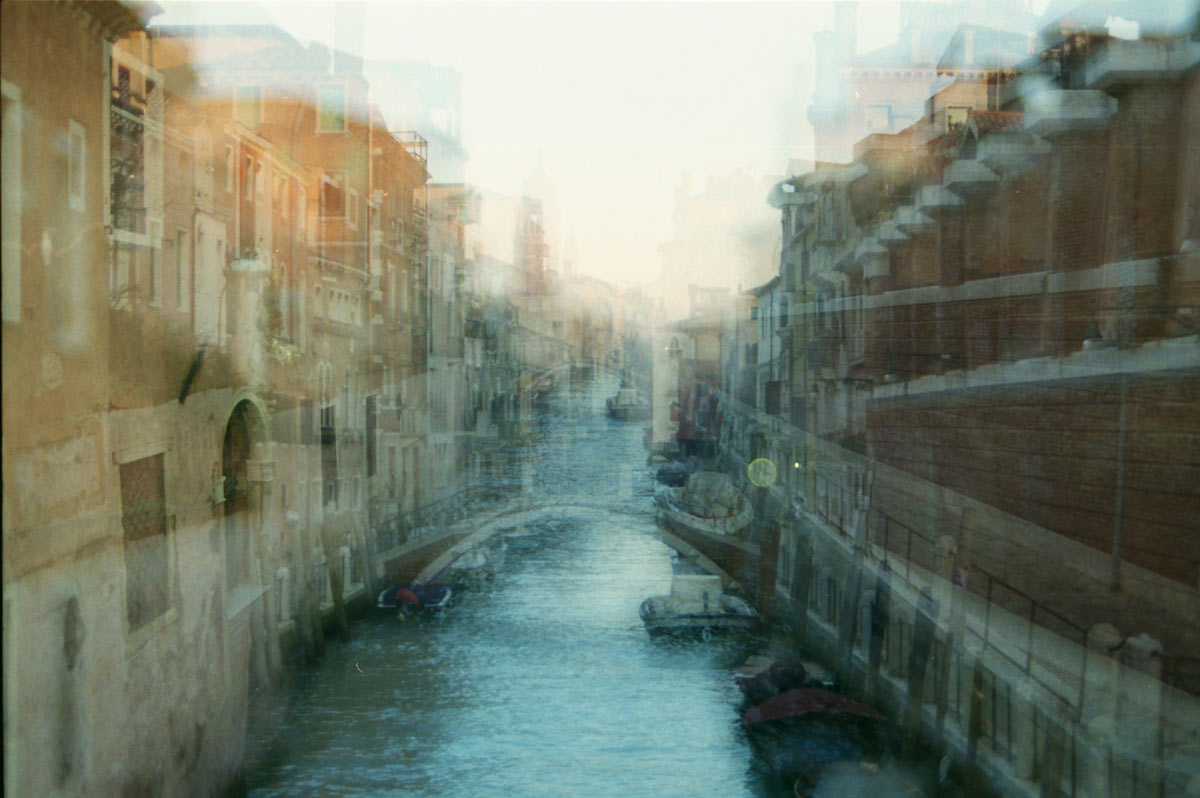 You've talked about how photography is a way to freeze and capture the past – what are you hoping to highlight in your film photography, especially with your upcoming photography exhibit Present Perfect?
The title of the film photography exhibit Present Perfect refers to the grammatical situation when you talk about something in the past that remains important now, like 'I have lived in Seattle for 30 years.' I hope this selection of images invites people to reflect on the endlessly elusive nature of time and the things we wish we could grab onto but life keeps moving.
When I take a picture, my goal is to create something that people slow down. The viewer is going to look at the art and add their own meaning, and I hope to give them room to do that.
When do you feel most fulfilled?
I love that sense of losing track of time and being present as I'm creating art, or developing images in the darkroom without realizing how much time has gone by. The same goes for bus driving –  there are busy routes that invite me to focus and be present. There are so many parallels between driving buses and taking film photos, and I love being immersed in both.
How do you define success as an artist?
Creating art is the most gratifying part of the process. That qualifies as success because I'm being my best self and using art in a way that's compelling. I feel empowered to take risks and create art that I believe in, and I'm grateful that it also resonates with others too.
---
Grab a copy of "The Lines That Make Us" wherever books are sold, check out Vass's blog for monthly posts, and check out the Present Perfect exhibition at Gallery 110 from July 6 through July 29.
About the author: Aleenah Ansari (she/her) is equal parts storyteller, creative problem solver, and journalist at heart who's rooted in the stories of people behind products, companies, and initiatives. She writes about travel, entrepreneurship, mental health and wellness, and representation in media for Insider, The Seattle Times, Byrdie, and more. You can usually find her searching for murals, reading a book by a BIPOC author, or planning her next trip to New York. You can learn more at www.aleenahansari.com.