Of his decision to leave Actors Theatre, Jory has this to say: "If you work on a car engine for a long period of time, you really don't know how to tune it any better than you've tuned it. And you really don't understand, I think, after a certain point what's possible outside a structure that you've developed. So I sort of felt that way about the theater. I couldn't see any further into the engine so it was a matter of repeating, which didn't seem wildly entertaining.
"Plus, I'd devoted a lot of time to an institution; I was tired of being a boss. I don't know how good that is for you spiritually to be a boss for a very long time. I think it's more fun to build something than to sustain it. I'd very much enjoyed building it. I wasn't as entertained by sustaining it."
The School of Drama is thrilled to have him. "He's a born teacher," Hunt says. "He has tremendous energy, and he tries to bring out the best in each student."
His administrative experience is valued as well. Drama School Director Sarah Nash Gates recalls a staff meeting during which a perennial scheduling problem was being discussed. "Jon asked these wonderful questions, always pretending to be naïve, and he helped us see where we were doing things a certain way because we've always done them that way. He told me afterward, 'An organization should always have somebody new to go to lunch with.' "
In his office in Hutchinson Hall, Jory has mounted photographs of his parents on the walls—many of his father in costume for various movie roles. Occupying a prominent position is a photo of both parents as they appeared in an Actors Theatre production of Long Day's Journey into Night, which he directed. Jory has clearly not forgotten where he came from or all the practical things he learned at the feet of working actors and directors.
These days, however, actors and directors are formally trained and there are fewer veterans around to pass on wisdom. So Jory has written a book, called Tips for Actors, that consists of short pieces of practical, how-to advice on everything from conquering self-consciousness to gracefully handling being fired. He has another book, Tips for Directors, due this spring.
But the lucky students in the School of Drama don't have to read the books. Jory brings his lifetime of experience into the classroom. "I think in training young people it's a combination of experience and theory," he says. "I bring more experience than theory. My value is that I can shortcut problems. I can tell you something that you will learn anyway in 10 years but do you have to wait 10 years to learn it? That, I think, is the most valuable gift I have to offer. I can just cut some time off the process."—Nancy Wick, '97, is editor of University Week, the UW faculty/staff newspaper.
The mystery of Jane Martin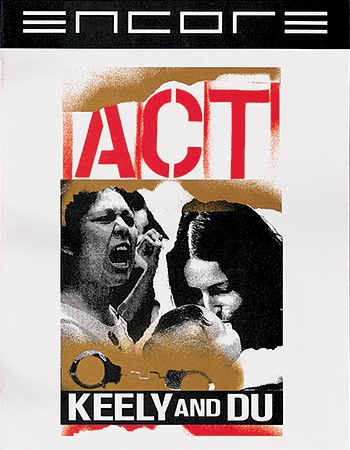 When Jon Jory founded Louisville's Festival of New American Plays (now the Humana Festival of New American Plays) in 1976, he was already a playwright himself, having written the dialogue and lyrics for three musicals. But Jory's greatest success as a playwright may have come under a pseudonym. He is reputed to be the mysterious "Jane Martin," who is the most-produced playwright of the festival, with 10 full-length plays performed there between 1982 and 2001. Martin has also written six one-acts and a number of shorter plays that have been seen on the Actors Theatre stage and elsewhere.
If Jory is indeed Martin, he may be using the pseudonym to explore his feminine side. Two of the full-length plays (Talking With and Vital Signs) are essentially a series of monologues by female characters, while others (Keely and Du and Mr. Bundy) explore issues (abortion and child molestation, respectively) of particular interest to women. This has led some critics to speculate that Jory is collaborating with his wife, Marcia Dixcy Jory, on the Martin plays.
But Martin isn't strictly a "woman's playwright." His/her entry in the 2000 new play festival was Anton in Show Business, a comedy about a third-rate theater company doing a production of Chekhov's Three Sisters. The New York Times described the play as skewering every element of the business: "Self-involved actors, autocratic directors, romantic and uninformed producers, complacent audiences, presumptuous critics, cynical corporate sponsors all get their comeuppance here#&151;even Actors' Equity, the union, one character says, that makes sure 'no more than 80 percent of our membership is out of work on any given day.' "
Anton in Show Business is one of four Martin plays that have been honored by the American Theater Critics Association (Talking With, Jack and Jill and Keely and Du are the others), but in each case Martin did not appear to receive the award. Keely and Du was a finalist for the Pulitzer Prize, and it's anybody's guess whether the author would have dropped his/her cover if the award had been conferred.
For now, Jory simply isn't talking. He will not admit to being Martin, and will offer no commentary on the plays. When asked about it, he says only, "I'm not going to talk about that."
The secret is in the text
Despite Jon Jory's practical, handed-down-for-generations approach to the theater, he is a big fan of textual analysis. He describes his work as grounded in action theory, a system that breaks drama down into action—what the character wants; tactics—how the character goes about getting it; and obstacles—what is preventing the character from getting it.
In a Jory class, students will be asked to analyze text and decide what their action and tactics are at any given moment. Then he'll question them about it as they perform a scene.
"He always knows what he wants out of a given scene," says Drama Professor Robyn Hunt, who has performed in Jory-directed plays. "But he gives you room to get to that result in your own way. He builds a structure in which you can work."
Jory does not believe that textual analysis should be confined to the director. "Very often actors in the American theater have been seen as simply embodying craft waiting for the magic of the director's ideas," he says. "I prefer a situation in which the ideas are moving back and forth. I assume the more ideas there are in the rehearsal room, the greater the opportunity to find a set of good ideas that will function with that particular piece of material."
Though he's open to actors' ideas, Jory can still be a taskmaster. Hunt reports that he once called a rehearsal for 9 a.m. on New Year's Day. "And he was there on time, raring to go."