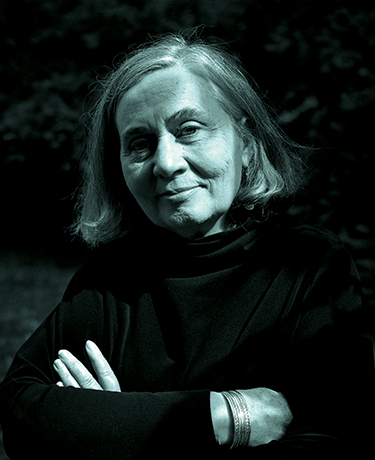 Consider what could have been a cursory moment in Glory's description of the Boughton property: "the oak tree in front of the house, much older than the neighborhood or the town, which made rubble of the pavement at its foot and flung its imponderable branches out over the road and across the yard, branches whose girths were greater than the trunk of any ordinary tree. There was a torsion in its body that made it look like a giant dervish to them. Their father said if they could see as God can, in geological time, they would see it leap out of the ground and turn in the sun and spread its arms and bask in the joys of being an oak tree in Iowa."
Robinson adds narrative momentum with the inclusion of historical figures such as John Brown, the radical abolitionist who is assisted by Ames' grandfather (as related in flashback) at a critical moment. Gilead offers a somewhat sympathetic view of Brown, informed in part by the author's careful reading of the 1909 book, John Brown: A Biography, by W.E.B. DuBois. "There's a lot of fictional treatments of people like John Brown that are very sensational," Robinson says.
There is little question that Robinson is a voracious reader; her current passion is science. When we met she was in the planning stages, anticipating three lectures grounded in science—and a fourth one inspired by the poetry of Wallace Stevens.
"I remember having long arguments over Wallace Stevens," Robinson says, thinking back to her days at the University of Washington. "How to read him." Stevens was a rare indulgence, a Modern poet amidst a reading list that consisted primarily of William Blake, John Milton and their contemporaries. This course of study was intended, in part, to balance an earlier education saturated in writings from recent generations. While at Pembroke (now Brown), Robinson majored in American literature. "My favorite writers were the nineteenth-century Americans," she says. Those people were talking to me."
For her graduate studies, Robinson chose the UW "because it had a fine reputation," she says. "I read somewhere that it was the premier institution in the northwest quadrant of the country. I had grown up in Idaho, where my parents were still living, and I missed the mountains and the pine forests, and those elusive qualities that make westerners, westerners. Seattle was urban, and it had that feeling of a northern tropic about it—azaleas and roses blooming in winter, monkey puzzle trees. So it wasn't exactly a homecoming for me. But it was interesting and beautiful."
Hoping to diversify her literary knowledge, she committed to a dissertation on the works of William Shakespeare. Robinson returned to primary documents and studied what Shakespeare would have been reading in his time, including the Chronicle Histories. She was determined to consult source materials before shaping opinions—a lesson that would inform all her subsequent writing. "I read microfilm for so long," she says, "and books with uncut pages." She recalls many hours spent studying in Suzzallo Library, "a very grand and lovely building, imposingly situated. I used to walk through the trees up to that big open green with the library beyond it.Old campuses always seem to try to evoke a kind of intellectual Eden, a very touching impulse."