She builds boats, she constructs horses made of flowers, she rescues squirrels* — what can't Tres Tracy Ballon do? We asked her what it's like to have one of the most interesting jobs on campus.
"I wanted to study art in college, but I didn't have any way to pay for it, so I decided to learn a trade. I went to boat building school at Seattle Central College. After I finished my AA, I enrolled at the UW and studied sculpture and art history, where I had a work study job in the scene shop.
"After college, I worked in commercial shops and I did museum installations and interactive National Park exhibit sorts of things before working as a scene shop supervisor at Cornish.
"Then the [master carpenter] job came up at the UW, which doesn't happen very often.
"Every show is different. Every day is different. Last fall I built that horse.** Now I'm welding and cutting things out of wood for a play later this spring. There is no typical day in the scene shop. It's always different. That's one of the things I enjoy about it.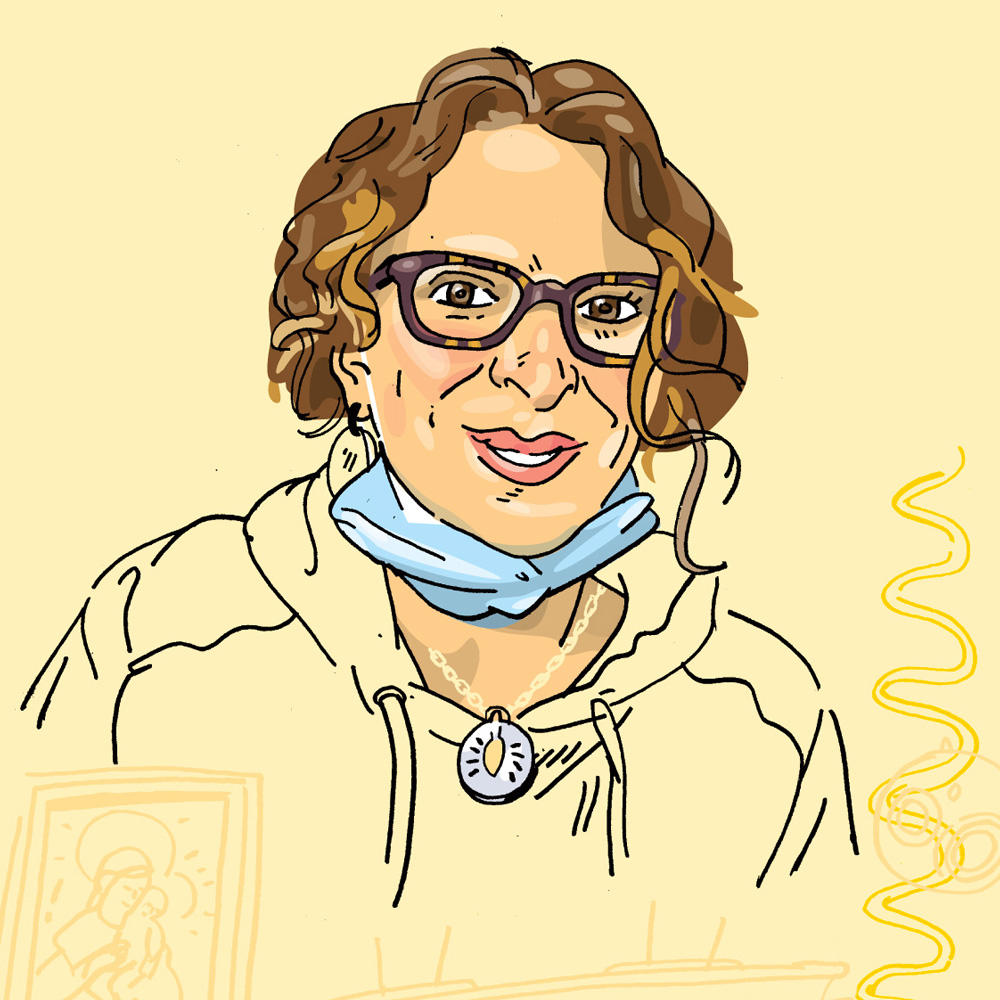 "Students who come to get a master of fine arts in scenic design often design our sets. Theater is a very collaborative art form. The creative team of grad students — the director, lighting designer, set designer and costume designer — get together and talk about what the context is going to be: Is it set at a different time? Or the big idea for how this show is that everything is going to be blue.
"When we first get a look at their plans, we often say, 'That's a really cool idea, but it defies gravity and would cost $50,000.'
"Then it goes back into their hands and they develop a more reasonable preliminary design. From that point we budget the show, figuring out how much time and money we will need. Eventually they give us a painted scale model as well as larger color renderings, and we order materials and start building.
"I've been doing this for 20 years, so that's a lot of sets — anywhere between four and six a year. It is a little sad to take the sets down. I think, oh, all that work and there it goes…but we do recycle a lot."
* "Last year I raised a group of orphan squirrels. They fit in my hand and had little skinny tails. They were so much fun. I built a road box so I could bring them back and forth between work and home. One liked to ride around in the pocket of my hoodie. I spread a lot of squirrel joy at that time!"
** For "The Importance of Being Earnest"