It was May 1986 and veteran columnist Blaine Newnham quoted UW coaches as saying that nothing in the world compared to their crew teams' Opening Day, which had been held in conjunction with the ceremonial first day of Seattle's boating season since 1970. Thousands of boats and spectators lined the course. The Montlake Cut provided a natural amphitheater. And Husky teams ranked among the nation's best. "The stage is set in Seattle," Newnham wrote in The Seattle Times, "why not use it?"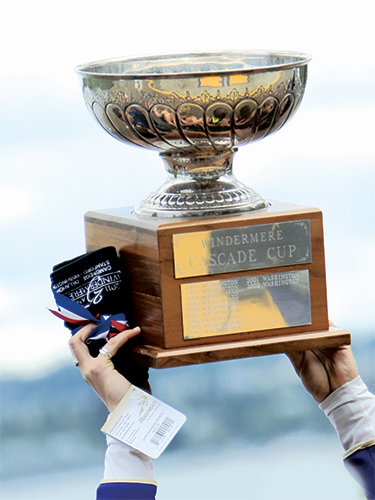 The next day, John Jacobi, founder of Windermere Real Estate, went to men's coach Dick Erickson and women's coach Bob Ernst with a proposition. "Let's get the best team in the world here," he said, offering to be the title sponsor. "Who's the best team in the world?" Both Soviet squads had just won the world championships. But the Cold War was ongoing. The Berlin Wall was still years away from coming down.
"Well," Jacobi asked, "can you get them here?" It wasn't easy. Ernst started by calling contacts with World Rowing in Switzerland. He enlisted the aid of former Husky athlete Norm Dicks, an influential U.S. Representative. Planning meetings more than 30 people deep with FBI agents, State Department officials and Seattle police followed.
Once a deal was struck, the Secret Service were all over the UW campus and Jacobi's home. As the Soviets practiced in the days leading up to the race, armed police officers remained stationed nearby. But that first Windermere Cup created the rich, unmatched tradition Newnham and the Huskies had hoped for—and an unforgettable Seattle moment.
When the race was finished—won handily by the world-champion Soviets—the Husky men's shell pulled alongside the Russians and, in the shadow of a Coast Guard cruiser, traded their rain- and sweat-soaked shirts. Four of the members changed boats, and as they rowed through the Montlake Cut, fans flashed peace signs. "It was one of the greatest moments of my life," UW junior Sarah Watson told Newnham as she stood on the dock in shoes gifted from a Russian who also had given up her seat. "I'll never forget it."
***