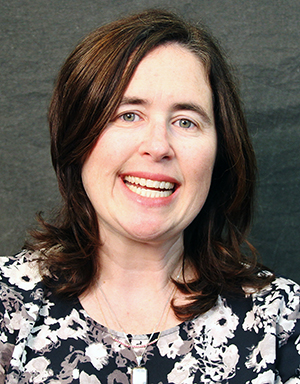 Erin O'Connell was born and raised in San Francisco but went to the UW for college and was the coxswain on the women's rowing team. She served as an assistant coach for the rowing team after graduation and later became athletic director at Seattle Pacific University. She also has been the president of the U.S. rowing board of directors now she is back at the UW as the Deputy Athletics Director and the Senior Woman Administrator.
You rowed for the UW from 1993-96. What was that like?
My experience as a student-athlete here was second to none. It really is why I am in the position I am today. I was coached by Jan Harville, who to this day is still a very dear friend and mentor. She had the right recipe of being tough, teaching confidence and inspiring young women to be the best.
You then were an assistant coach for the UW rowing team.
It's kind of the next step from being a coxswain in the boat. You're just doing it from a different viewpoint. But I knew that at some point in my career, I wanted to be a part of the bigger picture and work with more than one team.
You also worked at Seattle Pacific University.
There was an opening at there for an assistant athletic director for compliance and the senior woman administrator. I held that job for five years and was the athletic director for seven.
How did you get your current job at the UW?
When Jen Cohen was named athletic director here, I sent her a text congratulating her because we had been friends for a long time. When she first came to Washington, I was a very young rowing coach. I had hopes that at some point, I would be able to wiggle my way back over here.
What's it like being a student-athlete vs. being an ICA administrator?
My experience now is a lot different. Back when I was a student-athlete, we had to lobby for our early morning practices when it was dark and it was a safety issue. Now, we're able to provide much better opportunities to all of our student-athletes.
How is women's equity changing nationwide?
In the '80s, the NCAA designated that each athletic department needed to have a senior woman administrator. That led to the creation of women's opportunities and leadership. Within the Pac-12, the senior women administrator group oversees all sports except football and men's basketball. It's obviously very much the spotlight because of the inequities exposed in the NCAA basketball tournaments. I think it's time for absolutely creative approaches for how women's sports can be marketed.
How does the UW do in women's equity?
We're doing OK. I would say there are a lot of pieces to that puzzle. Participation rates in sports have to do with your gender population on campus. At the UW, we have had more females than males in our student population. That is something we have to keep an eye on in terms of participation opportunities for women.