New book details the outlandish life of Seattle author Betty MacDonald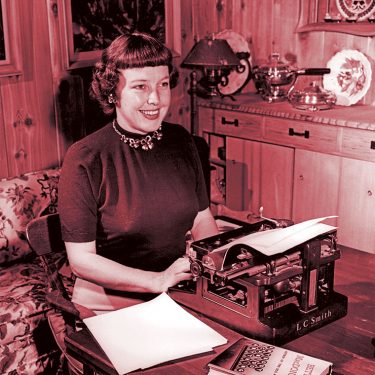 Dropping out of college may be the best thing Betty MacDonald ever did.
The irreverent author called it quits after studying design and drawing for one year at UW. She eventually floated to the Olympic Peninsula, where she lived on a chicken farm and gathered material for her 1945 memoir "The Egg and I." Readers around the world fell for her sardonic style, and the book sold a million copies in its first year.
This fall, Seattle historian Paula Becker dusted off forgotten details of the author's life in the new book "Looking for Betty MacDonald: The Egg, The Plague, Mrs. Piggle-Wiggle and I." Pick up a copy from UW Press.
Betty never made it to sophomore year, but UW still deserves some credit for hatching one of the 20th-century's sharpest storytellers. After all, our campus is where she changed her name—from Betsy to the razor-edged Betty—and most important, it's where she decided to give up on being an illustrator.