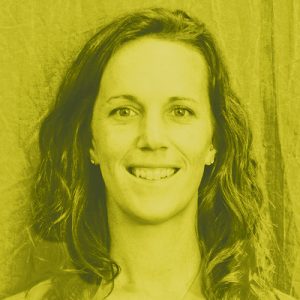 A hockey fan from Toronto, she played tennis at Alabama, then on the pro tennis tour, then coached in the South. She's now in her second year as women's tennis coach.
1. Your favorite player?
Steffi Graf. I saw her play in a tournament in Toronto. Her work ethic was unbelievable. I also liked Martina Hingis. She was so smart, and a great doubles player as well.
2. You were on the pro tour for two years. What was that like?
Not as glamorous as it looks, but you get to play where it's warm and see the world.
3. How will you turn UW into a tennis powerhouse?
We are recruiting players who want to be part of building something that hasn't been done before. We have world-class facilities and coaches here. The Pac-12 is the best conference in the nation—USC, UCLA, Cal and Stanford are always in the top 10 if not the top 5. We will succeed by instilling discipline and attention to detail. If we are good at fundamentals, success will come.
4. You were on the coaching staff when Georgia Tech won an NCAA title.
All the stars were aligned. That was my first taste of coaching in college after I stopped playing professionally. But I am looking forward to winning a national title here.
5. The Pacific Northwest tennis scene — what's your take?
The region is not saturated with tennis players like California. So we look for the best players everywhere—Canada, Europe, Indonesia. We have quite an international team. And I rack up a lot of frequent flyer miles.