Give Me 5: Tiffani Walker, director of men's basketball operations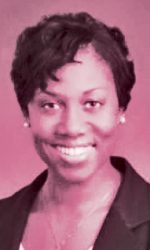 The first woman on the staff of the men's team, Walker is the only woman on the staff of any Pac-12 men's basketball team. She played soccer and earned a B.A. at Illinois before working in media relations for the Seahawks and Houston Texans. She has worked as an attorney since earning a law degree in 2011.
1. Do you have enough time to actually enjoy the games?
I try my best. My biggest priority is making sure that the team is totally taken care of on game day. But I do try and take a moment each game and enjoy it!
2. Are you getting to use your skills as an attorney in this role?
I think those skills really translate into any job. Being organized and paying attention to every little detail really comes into play in my role. And I definitely honed those skills working as an attorney.
3. Favorite moment from your time working for the Seahawks during their 2005 Super Bowl season?
Being part of the process from start to finish. It was amazing watching the team prepare during the week. Obviously not the outcome we wanted in 2005, but the team made up for it in 2014!
4. Have you played much soccer since you graduated from college?
I try to. It's tough to play in leagues with my schedule, but I'm always up for a game!
5. Because your dad is an executive at the food company Continental Mills, was it ever a problem balancing athletics and unlimited access to brownie mix?
Sometimes! But I think doing so much running kept me on track. Those brownies are the best and super tempting!