Give Me 5: Bob Rondeau, Husky broadcasting legend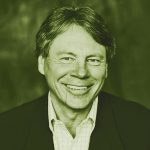 Denver native and legendary Husky broadcaster Bob Rondeau is part of the 2016 Husky Hall of Fame class. And the National Football Foundation will honor him with the Chris Schenkel Award in December.
1. You're probably the first Colorado Buffalo in the Husky Hall of Fame.
I appreciate the fact that the Husky Hall is obviously an equal opportunity organization!
2. The Chris Schenkel Award recognizes a broadcaster you admired. What did you learn from him?
I always appreciated how likable he was in his demeanor and delivery, not to mention the richness of his voice. Didn't hurt that he was an Indiana native. My wife Molly is a Hoosier.
3. You're familiar with some of your fellow Husky Hall of Fame inductees this year, like the 1984 Orange Bowl team.
Without a doubt, that was one of the greatest Husky teams ever. And I know that in their minds, they'd love to have had a chance to line up against the '91 national championship squad for all-time Husky bragging rights.
4. Tell us about that Orange Bowl.
The Husky Orange Bowl win over Oklahoma was the only game in my 35 years we were not allowed to broadcast. NBC had exclusive rights to the game and since our flagship station, KOMO, was an ABC affiliate, we were forbidden to carry it (a situation long since rectified by the NCAA). I watched with a big group of a people at a friend's house and yelled my head off!
5. You've been doing this for 37 years. Dodger broadcaster Vin Scully is in year 67. Do you have Vin in your sights?
There isn't a telescope on the planet that would let me see that far!