Gratitude can heighten your sweet tooth, study finds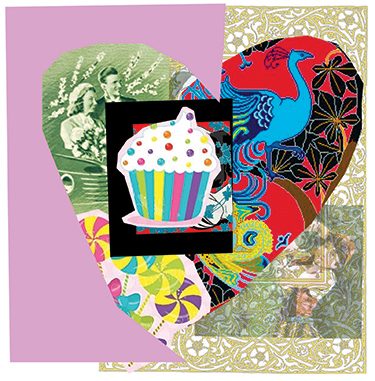 Gratitude is universally considered a social good—the warm feeling that results from a kindness received. But it can have a dark side: It can impel us to eat more sweets, according to new research by Ann Schlosser, professor of marketing at the Foster School of Business.
"Gratitude has sweet side effects," Schlosser says. "This study finds evidence that feeling grateful for the helpful actions of others increases preference for and consumption of sweets." And the more we feel connected to others, the more tempted we are to indulge in sweet things.
Around the world, people use flavor classifications as easy metaphors for emotions. "Sweet" is almost universally associated with benefiting from the positive actions of another. Empathy. Generosity. Kindness. But beyond the metaphorical connection, is there an actual connection between kindness and sweetness?
To find out, Schlosser designed a series of studies triggering feelings of gratitude and other emotions in participants, then measured their tendencies to select and consume sweet or savory indulgences, or nothing at all. Through different variations on this simple design, she found that gratitude elevates one's preference for sweets.
It does not, however, increase consumption of other kinds of foods. In fact, gratitude actually decreased preference for sour, salty or bitter foods. The study also demonstrates that the positive feeling of pride does not yield the same yearning for sweets as gratitude does because it does not carry the same associations.