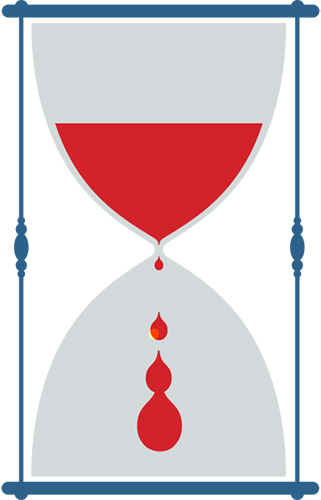 It only takes a few minutes to bleed to death. And when calamity strikes, whether it is a car crash, a fall or a bullet wound, precious time flies by before emergency help can arrive. But bystanders with a little knowledge can save lives, says Maria Paulsen, the trauma outreach education coordinator at UW Medicine's Harborview Medical Center.
Paulsen and an elite team of trauma surgeons staff the Stop the Bleed Program, a joint effort with UW Medicine, the School of Nursing and the Harborview Injury Prevention & Research Center (HIPRC) to train members of the general public to perform simple, yet life-saving tasks. Stop the Bleed is part of a national awareness campaign launched by the White House in 2015 as a response to the Sandy Hook Elementary School shooting and other mass casualty events. Blood loss is the leading cause of death in mass shootings.
The purpose of the Stop the Bleed campaign was to encourage witnesses to step in and help until emergency workers can take over. Taking up the challenge, the Seattle-based program has so far trained 1,700 people in techniques from packing wounds and setting tourniquets to practical advice like writing the time of treatment on the forehead of the injured person so the ER team knows the details.
The trauma department at Harborview sees stab wounds, gunshot wounds, car crashes, and suicide attempts—all injuries that could lead to bleeding to death. "The idea is to convey the message that this can happen anywhere, at any time," says Monica Vavilala, '97, UW professor of medicine and director of the HIPRC. "We can't predict it, so we need to be prepared and do what we can to save a life."
The Stop the Bleed class is about two and a half hours long and contains two components—a lecture about what to do in an active shooter situation and hands-on training in stemming blood flow. In small groups, students practice stuffing rags into latex models of wounds and tightening tourniquets on test dummies. One day late last fall, UW surgeon Bryce Robinson stepped to the front of the class to offer some expert encouragement. "Apply pressure on top of the wound, enough to counteract the victim's blood pressure," he tells them.
These life-saving skills are also applicable in other situations. Robinson adds: "Old men like to climb on roofs and clean gutters and they're all on blood thinners." The hands-on practice comes easily to the students with health-care backgrounds. But most in the class—including teachers, a vending machine mechanic and a woman who brought along her teenage daughter and niece—are new to the idea. Robinson instructs them not to worry about whether the rags and tools they're using are sterile. "You have to live long enough to get an infection," he says. "Let me deal with that."
At the end of the class, the students left with plans of how to respond during a shooting as well as an understanding of how to pack wounds, apply dressings and use tourniquets.
According to the Centers for Disease Control and Prevention, trauma is the leading cause of death in people under 45. About a third of these deaths are the result of exsanguination. "A person can bleed to death in four to five minutes," says Eileen Bulger, a UW professor of surgery and chief of trauma at Harborview. "Just like you learned CPR to help somebody who has a heart attack on the street, we think that everybody should know the basic skills of bleeding control."
Bulger's office is about 50 feet from the Harborview ER. And right outside sits the helipad that receives trauma victims from all over Washington, Alaska, Idaho and Montana. The trauma chief sees a need for these skills every day. "Three or four months ago, I took care of a man who was stabbed in the neck," she says. "He was bleeding very vigorously." Ultimately she was able to stabilize him, but if someone had held pressure on his wound before medics arrived, he would have fared much better. In a situation like that, she says, "it's the person next to you who's going to save your life."
Learn more or sign up for a Stop the Bleed class at stopthebleedwa.org.
---