Need a new heart? Come to UW Medical Center
Thanks to great outcomes and high volume, UW Medical Center earned elite scores in a recent heart transplant study.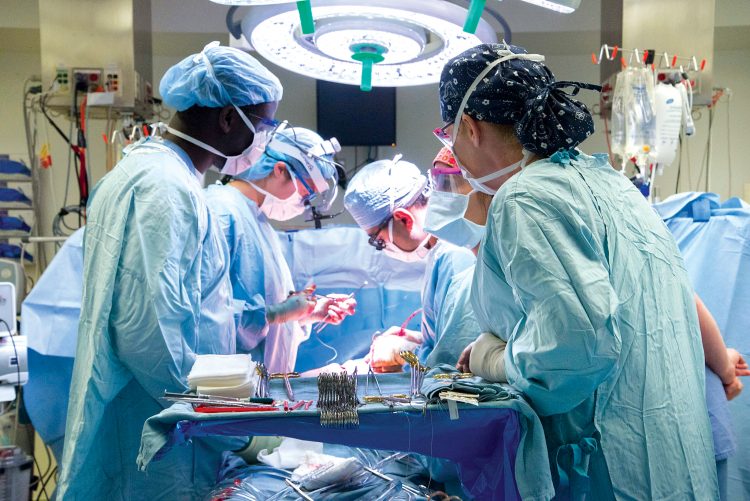 Not only did the heart transplant program earn a score of 5 to make it one of only eight in the U.S. to receive the highest possible score, but surgeons at UW Medical Center performed more heart transplants during the reporting period than any of the other elite programs, with 48 from July 1, 2015 to June 31, 2016.
"It's an honor to partner with such a dedicated and and passionate team in this lifesaving work," says Nahush Mokadam, '07, surgical director of heart transplantation at UW Medical Center. "This honor reinforces that we are a world-class transplant program."
UW Medical Center's transplant patients live mainly in Washington, but the program also serves patients from Alaska, Idaho, Montana, Wyoming and California.
The study evaluated 123 heart transplant centers nationwide. UW Medical Center was one of only two on the West Coast to receive the highest score.
UW Medical Center's increased heart transplant volume mirrors a larger trend with 3,191 such procedures performed nationally in 2016, a 3 percent increase from 2015, according to the U.S. Organ Procurement and Transplantation Network. At any given time, the UW has 40 to 50 patients on the waiting list for a donor heart.
---