iSchool grad is one of the only opera company librarians in the U.S.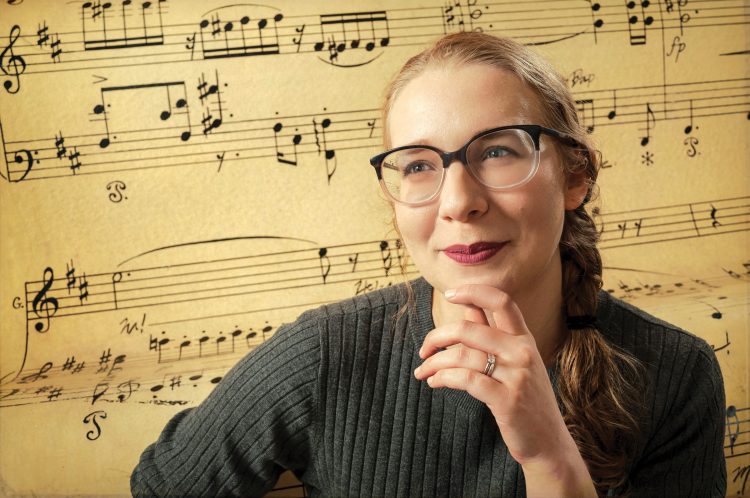 She once told a blogger, "I was born with a little gray bun and glasses on a chain and the nurse told my mother, 'I'm so sorry, she's a librarian.'" But Emily Bolton Cabaniss, '14, isn't just any librarian. She works for the Seattle Opera, one of only three opera companies in the entire U.S. to have their own librarian.
A graduate of the iSchool's Master of Library and Information Science program, Cabaniss came to opera unusually early. At a time when most of her high school peers were glued to a screen—think Instagram or snapchat—Cabaniss was heading to the Seattle Opera in fancy dress with opera glasses in hand.
Part of Cabaniss' job is to ensure that everyone is working with the same score. She is also digitizing the opera company's analog video collection. Quite a second act for someone who grew up on a Snohomish farm.