Jack R. MacDonald, 1915–2013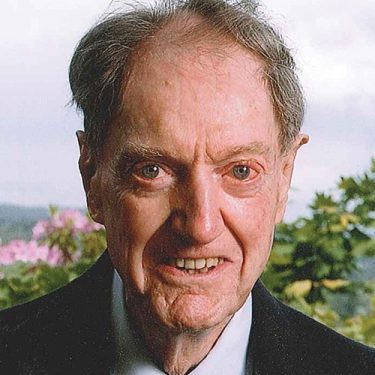 Jack R. MacDonald was a gentle, compassionate and private man. He often wore a sweater with a hole in the elbow so as not to give away the fact that he had amassed a tremendous fortune. When he died Sept. 13 at age 98, however, a $187.6 million charitable trust was provided for three of this favorite causes in Western Washington: the UW School of Law, Seattle Children's Research Institute and The Salvation Army's Northwest Division.
More than $56 million is going to the law school, making it the largest gift in the school's 114-year history and the largest estate gift ever made to the University of Washington. Money from the trust will fund the creation of the Jack MacDonald Endowed Chair in Law. MacDonald, '37, '40, graduated from the UW School of Law and then went to work as an attorney for the Veterans Administration in Seattle for three decades.
"We are humbled by Jack's generosity," says Law School Dean Kellye Testy, "and his confidence in UW Law to carry out his vision of a more just and equitable society."